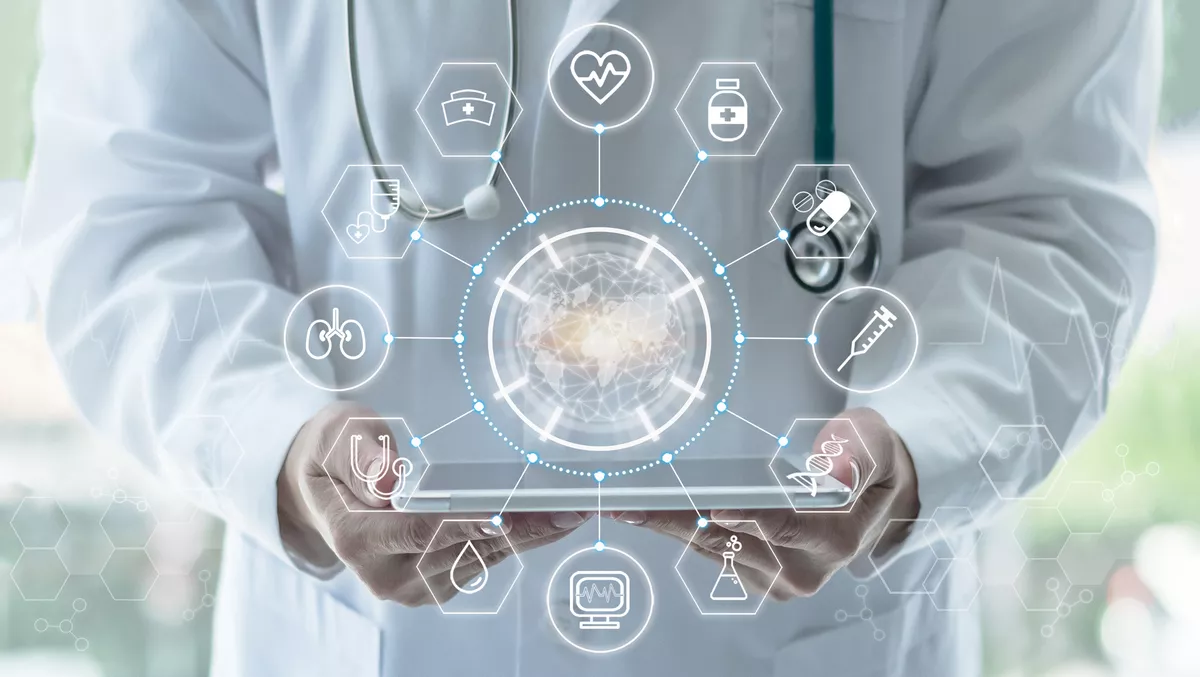 Visionflex and MediRecords partner to empower Australian health professionals
FYI, this story is more than a year old
Visionflex has announced a new partnership with MediRecords, Australia's provider of cloud-based electronic medical record and practice management systems.
The partnership will see the companies work towards integrating Visionflex's video conferencing platform, Vision, with MediRecords' cloud-based electronic health record and practice management software platforms.
This will enable health professionals to perform clinical telehealth examinations and automatically save patient data to their patient records.
This integration would allow physicians to examine remote patients via video telehealth using a blood pressure and blood sugar monitor, stethoscope, pulse oximeter, ECG, thermometer and weight scales.
All clinical health data collected during the exam would be saved to the patient file within MediRecords.
Vision technology will also enable multiple video participants to appear on-screen simultaneously during a patient examination and provide them with remote camera and monitor control functions.
Ultimately, the partnership aims to create a video-conference telehealth system designed for collaborative, multidisciplinary and evidence-based decision making.
Visionflex CEO and co-founder Mike Harman says, "Like MediRecords, Visionflex is an Australian innovator, and we are thrilled to be partnering to deliver next-generation clinical telehealth tools to thousands of medical and allied health clinics across the country.
Harman says, "Clinical telehealth conducted via high-speed, end-to-end encrypted video conferencing is where the future of remote healthcare in Australia lies.
"Working together with MediRecords, our unique telehealth tools and functions will revolutionise the way in which clinicians examine, diagnose, monitor, and treat their remote patients.
For MediRecords' customers, this partnership announcement signals an intention to deliver enhanced flexibility for a telehealth solution, a workflow and comprehensive patient record integration, by allowing them to run Vision on their existing IT infrastructure investments.
Vision also operates on any internet-connected device, transforming PCs, Macs and tablets into portable and diagnostic tools.
Medirecords head of strategy Michelle O'Brien says, "Partnership is at the heart of our strategy here at MediRecords, as we continue to leverage our open API product, ConnectAPI, to break down silos in Australian healthcare technology and provide best in class solutions to healthcare organisations.
O'Brien says, "By signalling our intention to work with Visionflex to integrate their services and products, we will be able to provide a unique and comprehensive telehealth and virtual care solution that can connect patients and clinicians regardless of their locations."
Vision has been designed with clinical capabilities, specifically for medical and allied health settings.
Vision's clinical functions include:
ExamVu: Integrate remote clinical examinations during a video conference with the far-end doctor guiding the process and receiving real-time, on-screen patient data including blood pressure, ECG, temperature, pulse oximetry, blood glucose and weight.
MultiVu: Multiple participants can simultaneously activate and switch between numerous video cameras such as a GEIS General Examination Camera HD or a dental camera, providing access to live clinical footage on screen in large 16:9 video windows.
RoomVu: Remotely view and control IP- and USB-based pan/tilt/zoom (PTZ) ceiling and room cameras for a clear view of the patient to add context and detail during clinical examinations.
SnapShot: Capture and instantly share multiple clinical images during video consultations. Data can be automatically stored on the local PC and to MediRecords.
TeleStrations: In real time, video conference participants can annotate shared clinical images and PDF documents on screen for live discussion and collaboration. Files can be automatically stored on the local PC and to MediRecords.
TrueSteth: Digital stethoscope function that transmits stethoscope audio digitally without any loss of quality. The remote physician has complete control of stethoscope functions.