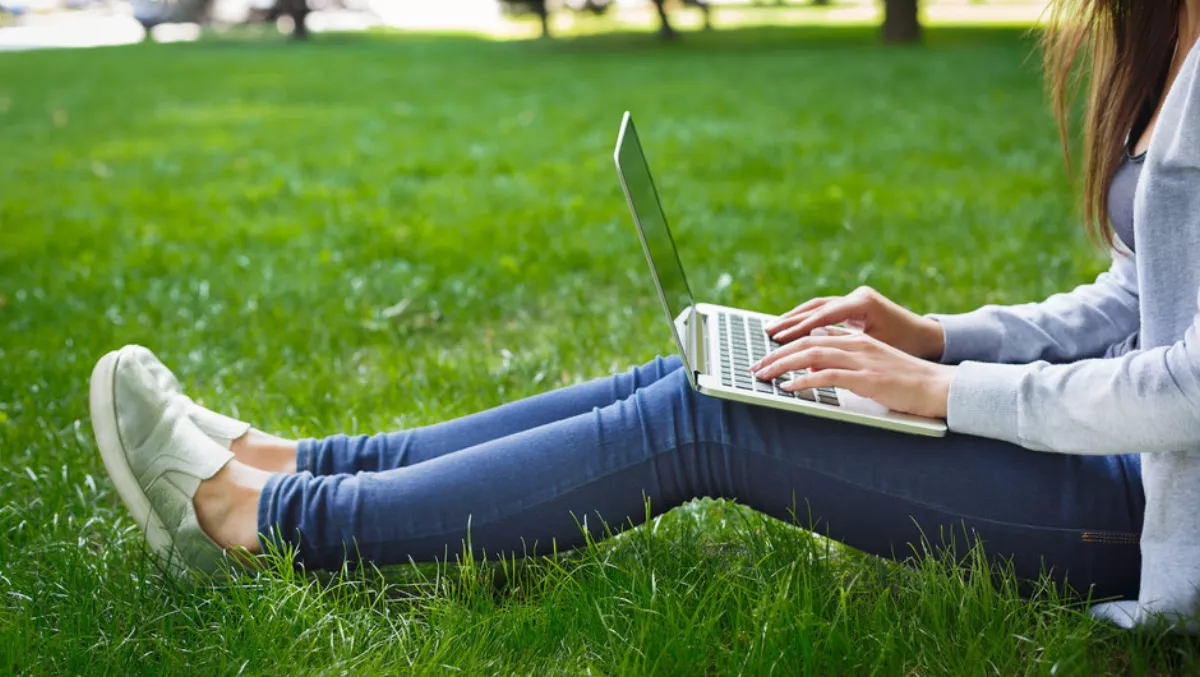 VMware & UTS mobilise uni students to work from anywhere
Tue, 2nd Apr 2019
FYI, this story is more than a year old
VMware and the University of Technology Sydney have given more than 10,000 students the ability to access apps and workloads online from any device.
The University of Technology Sydney (UTS) selected VMware's Horizon Cloud on Microsoft Azure to power student workloads across the Faculty of Engineering and Information Technology.
Students can simultaneously and seamlessly access apps and workloads online and on any student device, whether they are on-campus, at home, or wherever they have WiFi – including from overseas or in high-latency connectivity areas.
"VMware's cloud solution allows any engineering student to run their complex calculations or rendering tasks from home or even public WiFi areas without compromising performance. This means UTS can expand its deployment to other less compute-intensive faculties with total confidence," says UTS deputy CIO Peter Gale.
UTS runs VMware Horizon Cloud on Microsoft Azure to host, manage, and scale out its digital tools over VMware virtual desktops.
According to VMware, Horizon Cloud on Microsoft Azure has successfully handled over 50,000 software and application load requests with zero downtime.
The cloud deployment has also significantly reduced operations and maintenance time for the university's IT team, while better guarding UTS' network against data breaches or attacks. This frees-up the team to devise and deliver broader student experience improvements.
UTS Faculty of Engineering and Information Technology associate dean Rob Jarman says the university's priority is to prepare students for a highly digital and connected society. A cloud-first approach to self-directed learning is able to provide that experience.
"VMware's virtual desktop solution hosted on Microsoft's public cloud platform Azure is helping us create an environment where students can gain that confidence in digital working, learning and collaboration which will take them even further in the workforce. It's a valuable milestone in our digital transformation journey and one that we believe will positively impact students well beyond what they experience today," says Jarman.
Previously, UTS engineering and IT students had to complete their coursework on campus because of the complexity and lack of software required for their courses. Now students have more flexibility when and how they work.
"VMware works alongside UTS to deliver services that will help the university reach its vision of becoming a world-leading facility," adds VMware ANZ director of end user experience, Andrew Fox.
VMware Horizon Cloud on Microsoft Azure has enabled the university to differentiate its student experience, allowing students to access digital tools at any time, from any location, from any device.
He notes that students expect a certain operating experience, which leaves IT in a position where they must battle multiple platform interfaces and security risks.
"UTS has approached this head-first in partnership with VMware to provide a digital workspace that can deliver a seamless experience with the speed and flexibility students need," Fox concludes.