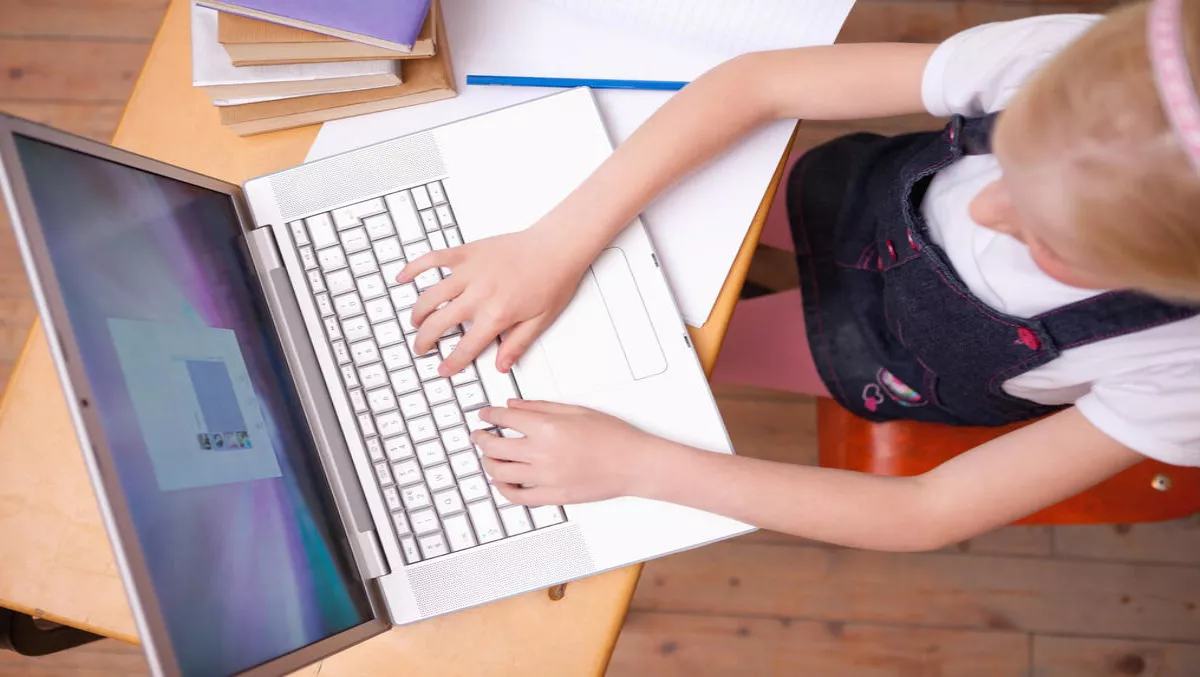 Vodafone fuels new course to tackle AU's low female STEM employment rate
FYI, this story is more than a year old
A recent inquiry by the House of Representatives Standing Committee on Employment, Education and Training has found that participation in STEM subjects in Australian schools is declining.
Enrolment in these subjects is at its lowest level in 20 years, with particularly low levels of participation in STEM education and employment by Australian girls and women.
Setting out to do something about it, Vodafone has teamed up with Australian technology educator, Coder Academy, to deliver a technology course for year 9 and 10 female students.
Code Next will be available for girls in select Sydney high schools. In its inaugural year, about 60 students from Chatswood High School, Mosman High School and North Sydney Girls High School will take part in Code Next.
Students are taught the fundamentals of coding and design including HTML + CSS - learning how to build and style a static website, and Ruby - a programming language to stimulate computational thinking.
Vodafone's director of Human Resources, Vanessa Hicks, says support for programs such as Code Next is vital to ensure young women feel empowered to reach their potential.
"We are very proud to support the Code Next Program and give young women a strong, supportive platform to explore opportunities within STEM disciplines," Hicks adds.
"There is an alarming rate of young women avoiding studying STEM subjects in school, and subsequently not pursuing careers in these areas, because there is a lack of understanding about job prospects and roles for women in male-dominated STEM fields."
"Code Next is a great way to bridge the knowledge gap and let young women see the countless ways STEM skills can be applied, so they can make an informed decision about the future of their career."
Once students have finished their training, they are then able to put their skills into practice. Working in teams, students are tasked with identifying an issue and building an app that solves that problem.
Students are supported by two female Vodafone mentors from different STEM-related roles ranging from strategy and technology security to social media management.
Coder Academy's general manager, Sally Browner, says the Code Next program has been specially designed with young women in mind and is focused on challenging, engaging and encouraging students' creativity.
"Girls need to be able to experience what the modern workplace feels like, the plethora of careers in STEM available to them and to meet people who they aspire to become."
"I meet students from all types of schools and the most effective programs are those that build their confidence to solve problems with technology as well as showing them how those skills can be applied in the workplace"
Hicks explains that programs such as Code Next are the key to driving up the number of women in STEM fields.
"There have long been conversations about the need to encourage more women to get involved with STEM and Code Next is a great example of turning talk into action."
"We believe that introducing students to STEM while they're young, aligning them with successful, professional women, and demonstrating the multitude of career opportunities at their fingertips is critical to increasing the amount of women in STEM industries."
Related stories
Top stories