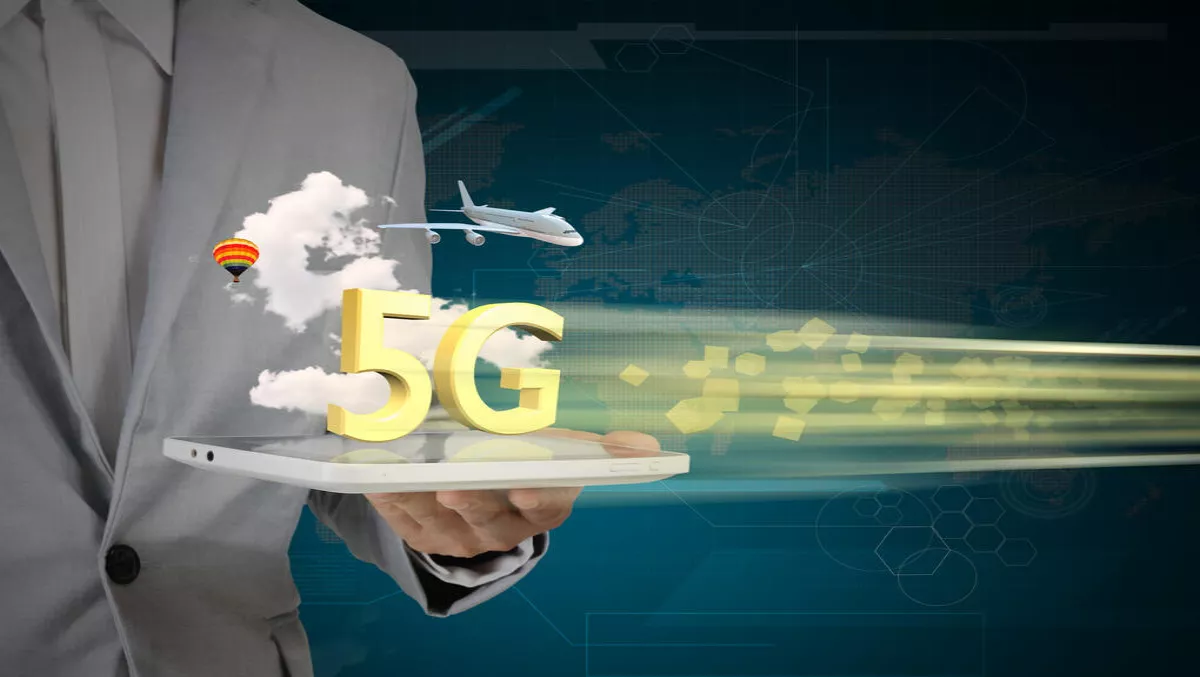 Vodafone & Nokia showcase first public 5G network trial in Sydney
FYI, this story is more than a year old
Vodafone Australia and Nokia have showcased the first glimpse of 5G speeds at a public demonstration in Sydney yesterday morning. The demonstration was held at the University of Technology, giving media, students and staff the chance to witness potential uses for the high-speed network, including robot control, virtual reality and speed tests.
The 5G tests produced speeds up to 5 Gbps over a 200 MHz spectrum. Vodafone says that this is the equivalent of downloading an entire TV series (50GB) in HD in just 10 seconds.
Latency - or packet speed between devices - measured 3ms. Vodafone says low latency is crucial in Internet of Things applications, such as connected vehicles that rely on live updates and communication with others.
"5G will propel a technological revolution. With IoT promising to change all of our lives, it calls for a technology which can handle an immense amount of simultaneous connections, far greater than the capabilities of 4G networks," says Vodafone CTO Kevin Millroy.
Vodafone also believes that virtual reality will be boosted by 5G capabilities. Nokia demonstrated footage recorded through its OZO 360 degree virtual reality camera, which showed 8 simultaneous streams reaching 1.5Gbps - a fraction of the 4.5Gbps possible over 5G networks.
Millroy says that Vodafone's 4G network will remain, but 5G is becoming the new benchmark for consumer data demand. 5G growth is expected to reach a CAGR of 40%, and will jump as the Internet of Things trend progresses.
"5G will enable our customers to use more data in more ways, at faster speeds than ever before," he says. The company is already preparing for 5G deployment, with more than 550 sites migrated to fibre transmission.
In addition, Nokia Managing Director, Oceania, Ray Owen believes that the business opportunities, use cases and communications with 5G will be plentiful.
"It won't happen overnight, but 5G is a change that will ultimately impact every industry. That's why we're working with network operators and industry players to create an ecosystem that is 5G-ready and enabled to turn technical capabilities into business solutions," he says.
"Nokia is at the forefront of global 5G innovation and standardisation and we work closely with operators, such as Vodafone, around the world to ensure they are best positioned for the future," he continues.
Professor Eryk Dutkiewicz, Head of the School of Computing and Communications, Faculty of Engineering and Information technology (FEIT) at University of Technology, Sydney, believes Australia has world-class researchers who can innovate and discover how to test 5G standards and solutions for both the Australian and global markets.
The University of Technology, Sydney, is conducting 5G research in areas such as antenna design, systems and network development, and 5G IoT deployment.
Related stories
Top stories