Vultr & Rescale join forces to accelerate global AI & engineering innovation
Mon, 20th Nov 2023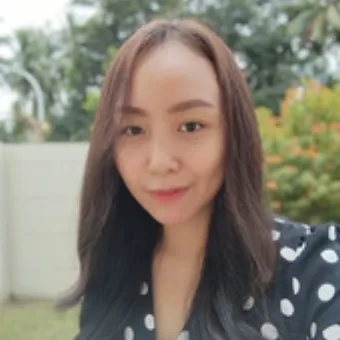 By Imee Dequito, Editor
Vultr, the world's largest privately-held cloud computing platform, and Rescale, the leading high-performance computing (HPC) provider designed for the cloud, have announced a strategic collaboration aimed at accelerating engineering and AI innovation globally. This alliance will grant engineering and data science teams in various sectors including aerospace, automotive, energy, manufacturing, and life sciences access to powerful, scalable cloud computing capabilities. The agreement also promotes the quick setup of dedicated HPC stacks, irrespective of geographical location, by leveraging Vultr's worldwide network of 32 cloud data centres.
With this collaboration, Rescale customers can now avail of Vultr's composable cloud solution, which entails high-performance Cloud Compute, Cloud GPU, Bare Metal, and Cloud Storage to scale their AI and cloud-native projects. The partnership incorporates integration with Vultr's comprehensive range of Cloud GPU options such as NVIDIA GH200 Grace Hopper Superchip, HGX H100, A100 Tensor Core GPU, L40S, A40, and A16.
Joris Poort, CEO of Rescale, voiced his thoughts on the partnership, stating "Now more than ever before, AI developers, data scientists, and engineering teams need the best simulation tools and optimal computing infrastructure to accelerate innovation, no matter where they are located in the world. Partnering with Vultr gives our customers new levels of cloud compute agility, offering them choice, flexibility, and numerous options for powering the most intensive simulation and AI workloads. Together Vultr and Rescale aim to provide all the tools today's engineers and innovators need to drive new scientific and engineering breakthroughs that will positively impact humanity."
Rescale's HPC as a Service platform provides intelligent full-stack automation and performance optimization. When paired with Vultr's leading composable cloud infrastructure, customers can accelerate simulation and AI modelling in a cost-effective manner. The offerings range from research and development to training, fine-tuning and putting models into production. Unlike alternative options, Vultr's composable cloud solutions offer customers the flexibility to select the best Infrastructure as a Service (IaaS) and Platform as a Service (PaaS) offerings for their specific requirements and scale them across regions while addressing data sovereignty and privacy issues.
In discussing the collaborative initiative, J.J. Kardwell, CEO of Vultr's parent company, Constant, said "Our partnership with Rescale is the latest step in our commitment to enabling an ecosystem of like-minded innovators, to deliver a best-of-breed alternative to the hyperscalers. The combined capabilities of Vultr and Rescale give data scientists and engineers unfettered access to the latest and most powerful technologies and infrastructure needed to accelerate their AI initiatives."