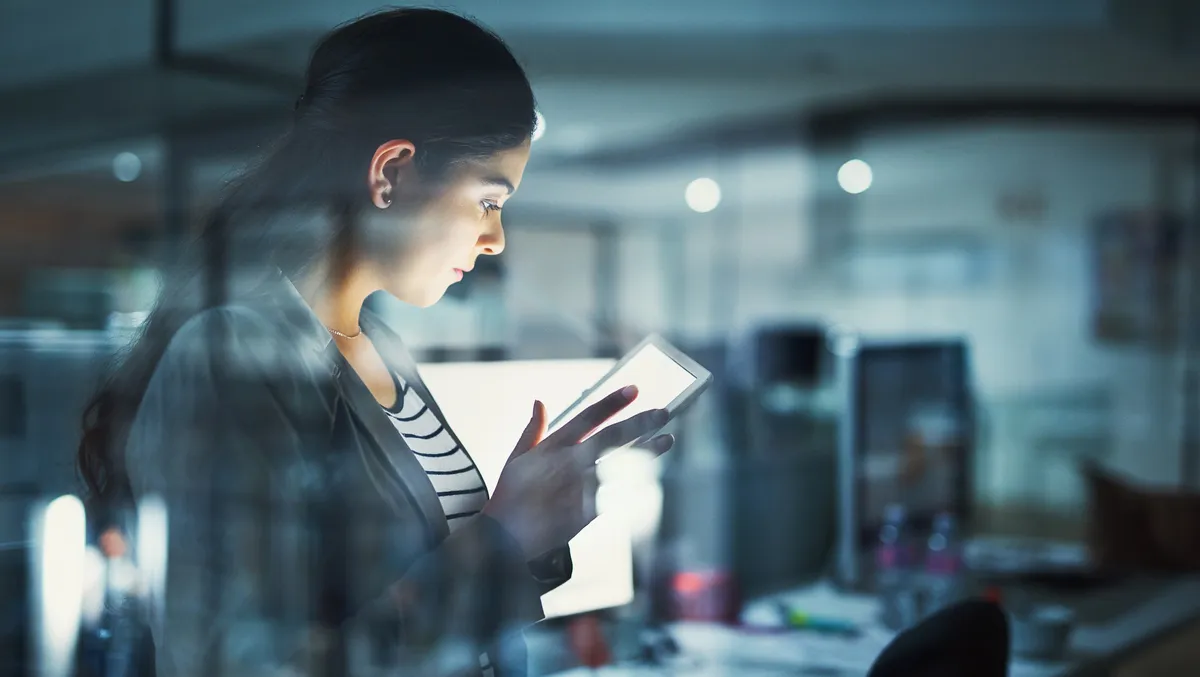 WE Cities: Driving change by empowering women entrepreneurs
When we celebrated International Women's Day 2023 in March, we reflected on women's social, economic, cultural, and political achievements; we were also asked to consider how we can create change in our cities, workplaces and day-to-day lives.
Change starts with small actions. However, to truly empower women, business leaders and policymakers must offer them the opportunities and means to succeed in their own way – as trailblazing entrepreneurs. The benefits of entrepreneurship for women are clear: it allows them to carve out a career that aligns with their passions and skills, generate higher income, and support flexibility with life and family commitments while driving economic growth.
Dell Technologies WE Cities Index highlights areas for improvement
To advance progress toward a more equitable future, the Dell Technologies 2023 WE Cities Index ranks 55 global cities on their capability to attract and support high-potential women entrepreneurs. For policymakers, it serves as a diagnostic tool, advising on how to better support women in business. Five new locations have been added this year, including Auckland and Wellington.
The Index reveals significant advancements globally in the last five years, despite or perhaps because of the pandemic, with APAC cities seeing the most improvement; Sydney and Melbourne have moved to ninth and 12th position, respectively. Capital, talent and markets (the operating environment) have been dispersed to more cities, including Sydney, which has improved its rankings.
Still, the report highlights multiple areas for improvement locally and globally, including providing better access to technology and diverse sources of capital and creating more leadership roles for women.
The importance of leadership skills and capital
According to the Australian Workplace Gender Equality Agency (WGEA), men vastly outnumber women in leadership roles, with women holding just 32.5% of key management positions and only 19.4% working as CEOs. They make up only one-third of board member positions and 18 per cent of board chairs.
To support women as entrepreneurs, businesses must first support them as leaders in the workplace; employers must focus on creating more equitable workplaces to enact real change. Not only does this provide the necessary leadership skills, but management roles are also often linked to higher pay, and financial security is important for individuals considering the jump into entrepreneurship.
The importance of capital to women entrepreneurs is apparent in the WE Cities Index results; nine of the top 10 cities also appear in the top 10 rankings of the capital pillar – including Sydney.
The Australian government supported women entrepreneurs with the Boosting Female Founders Initiative, which helped them overcome the disadvantages of getting access to finance and support to grow their startups. Within this scheme, female-founded startups who wished to scale their existing business into domestic and global markets were eligible for grants between $100,000 and $400,000. However, the average investment over eight years for all community programs supporting women in science, technology, engineering, maths, and entrepreneurship is still only around $2.5m per year. Women-led startups receive just 3% of global venture capital investment, and in Australia, that figure dropped to 0.7% in 2021, according to Deloitte.
Government initiatives and investment are essential to give women the financial leg up they need to succeed because, despite the progress made since the previous Index, the capital pillar is still the weakest area for more than half of the locations ranked on the WE Cities Index.
The pandemic and its impact
The last three years have had a lasting impact on women in the workforce. According to research by the Grattan Institute, women were more likely to lose their jobs during the peak of the pandemic because they either worked in the industries hit the hardest by Covid-19 or they worked short-term casual jobs. Their casual positions meant they were ineligible for financial assistance.
Now, women entrepreneurs may not feel equipped to join their fellows in the industry, as many lacked access to the skills and capital they needed to succeed in the past few years.
The pandemic has also strengthened the relationship between talent and technology, which corresponds with the Dell WE Cities Technology Deep Dive: women entrepreneurs view technology skills as vital but often worry they don't have a strong enough understanding of technology to navigate the digital age. Bridging this knowledge gap is critical to help women enter entrepreneurial roles; policymakers must ensure women have adequate access to technology to allow these skills to flourish.
Access to technology critical to support women entrepreneurs
This year, the median score of the WE Cities technology pillar increased by 1.5 points, meaning more women have access to technology. While this is encouraging, governments and policymakers can't become complacent.
Digital transformation is increasingly integral for cities on the Index, especially after COVID-19 with the accelerated shift towards online workspaces. Nine cities entered the top 10 of the technology pillar for the first time; three are new to the Index, and the other six showed higher growth in their scores from 2019-23. Wellington and Auckland have made their mark as newcomers, ranking fifth and eighth on the pillar.
These findings make it clear that as the information age quickly develops into the digital age, cities must keep up or be left behind; even cities that were once considered technology hubs can quickly be outpaced.
Powerful and fast connections and the right technology at a reasonable cost are no longer optional. They're essential. Policymakers must, at a minimum, ensure cities have adequate download speeds and mobile coverage to give women entrepreneurs juggling many commitments the flexibility to run their businesses anywhere. On top of this, governments should look to roll out programs and initiatives to improve women's tech skills while considering ways to make technology more affordable and accessible.
Creating room for women entrepreneurs to achieve
In 2023, business leaders and governments should reassess policies and initiatives and determine whether they support adequate leadership opportunities for women, financial security, and access to technology. These opportunities are essential to provide women with the capital and skills they need to achieve.
By supporting female entrepreneurs, we can accelerate women's increasingly powerful role in driving economic growth and build a future that welcomes innovation and celebrates diversity.