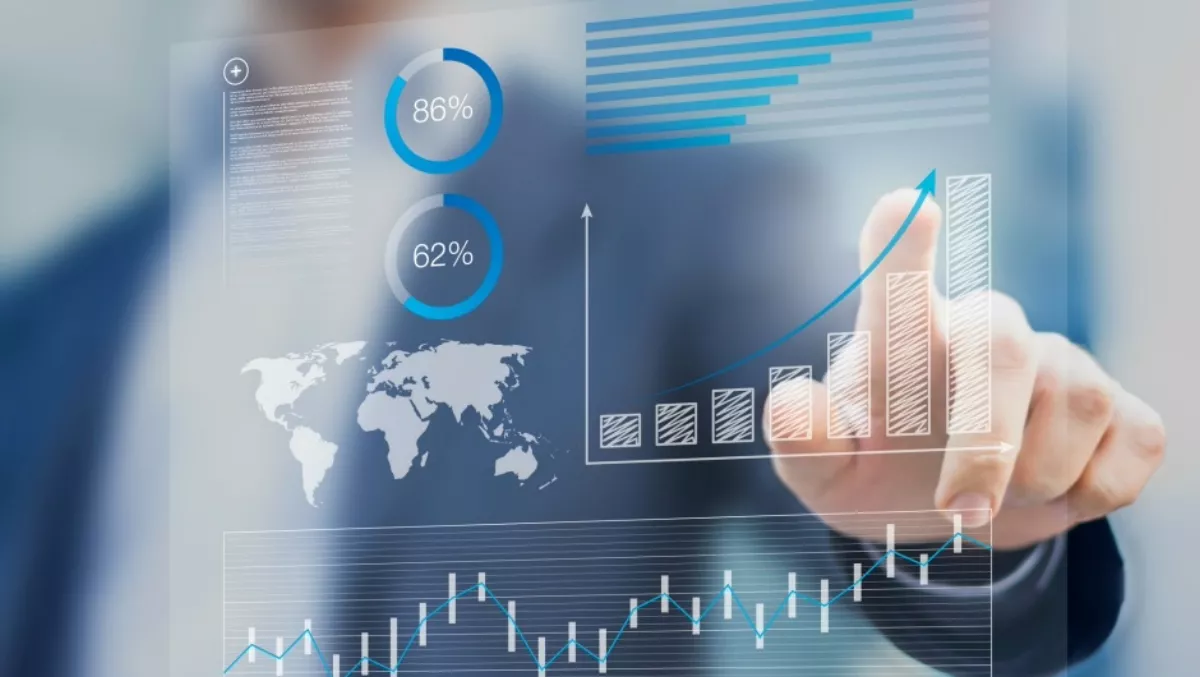 What are the major BI and analytics trends for Aussie companies in 2016
FYI, this story is more than a year old
Advanced analytics will become the focus of Australian organisations in 2016, according to Gartner's analytics and business intelligence research manager Ian Bertram.
Ahead of the Gartner Business Intelligence, Analytics and Information Management Summit in Sydney next month, Gartner asked Bertram about the latest market trends for the next 12 months.
What are the major business intelligence (BI) and analytics trends in Australia for 2016? Australian organisations will increase their focus on advanced analytics this year, as they aspire to do more with what they are already doing in analytics. It isn't just an advanced form of current analytics, however – it is new technologies, new capabilities and new skills that are increasingly driving business innovation and experimentation, while also creating competitive advantage.
Gartner predicts that by 2018, over half of large organisations globally will compete using advanced analytics and proprietary algorithms, causing the disruption of entire industries.
From a broad, enterprise-wide perspective, we are seeing a move towards smart data discovery. It addresses many of the limitations of current data discovery tools by making insights from advanced analytics – such as correlations, exceptions, clusters, links, predictions or trends – accessible to a broader range of mainstream business users. By 2018, Gartner predicts that smart data discovery will be the most in-demand BI platform tool.
This is an extension of the shift towards a self-service data preparation environment. Organisations are increasingly pushing the analysis and insight from data out to the business users and middle management. By adopting business-user generated data discovery and advanced analytics, organisations can reduce the time and complexity of preparing data for analysis, which helps decision makers make more informed and timely business decisions.
From an aspirational perspective, Australia is following the similar trajectories of other mature countries – we aren't ahead, but we're definitely not behind either. Many Australian organisations are already developing the necessary skills and using some of the more advanced analytics techniques and technologies.
What impact is digital business having on BI and analytics in Australia? At Gartner Symposium/ITxpo last year, we introduced the term the algorithmic business, which is a natural extension of digital business and the key to unlocking new business value and greater efficiency over the next five years. Algorithms are the logical constructs that run business processes and computers, which are becoming even more relevant today because of the pervasiveness of algorithms within highly connected devices and things. Australian organisations can leverage these algorithms to analyse massive amounts of data, to continually make "things" smarter and to access external and internal algorithms.
As a result, we are starting to see algorithm marketplaces pop up, in a similar vein to mobile app stores. The nascent algorithm marketplaces allow usage of algorithms and other software components to be brokered. These algorithms are not stand-alone apps, but are meant to be used as building blocks inside specific solutions. Several vendors – such as Microsoft and Amazon— have recently opened algorithm marketplaces that allow algorithms or code snippets to be monetised and that is where it is really impacting digital business.
As we start to digitise everything and as we start to have more sophisticated understanding of our capabilities around analytics, organisations will start to develop their own internal algorithm marketplaces. However, they have to be able to have the ability to expose all of those algorithms across the organisation and that is going to be one of the big challenges.
What should Australian businesses focus on or prioritise in 2016? The priorities are less about the technologies. It's really about the skills within the organisation and driving adoption of the technologies they already have.
A lot of the buzz around big data has died down. As organisations have already put the foundations in place for how they manage diverse sources of data, the focus has turned to how they gain insight and uncover some of the patterns that are available within that data. That only comes from developing the skills and capabilities around that data, rather than just the technology itself.
What BI and analytics technologies are Australian organisations investing in? Over the next few years, leading organisations will link analytic initiatives firmly to financial objectives, increase investments in advanced analytics, evolve comprehensive analytics centers of excellence and incorporate a wider range of exogenous data. There's going to be a continued investment in diagnostics, which is part of the smart data discovery environment. With logic and mathematics as the basis, organisations will use it to visualise and interact with the data, discover relationships and explain why they are observing outcomes, events or trends. It's really looking at how to expose more data to the analytics tools they have already invested in.
What are the main industries in Australia investing in BI and analytics? The top three industries investing in BI and analytics in Australia are government, retail and financial service. Government is investing in it just as much, if not more than commercial enterprises. This is driven by the desire to engage with constituents more, particularly in the healthcare sector.
Related stories
Top stories