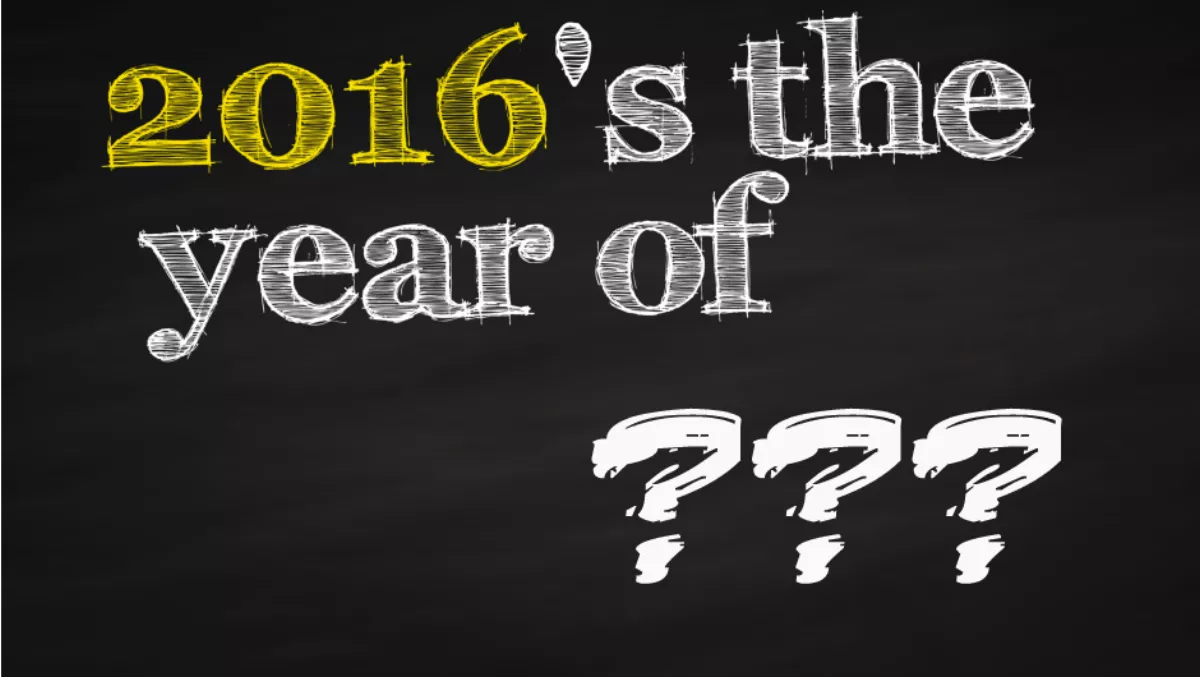 What do all these IT predictions really mean?
FYI, this story is more than a year old
What do all these IT predictions really mean?
That's the question over at UXC Consulting, who says IT decision makers need to look at what these predictions mean after all the hype has faded.
Michael Billimoria, innovation director at UXC Consulting, says the beginning of each year sees a range of business technology industry pundits offering their predictions for the year to come on a range of topics, such as cloud, security, big data, user experience and the Internet of Things.
"While these predictions give us some insight, it's time to consider what they really mean for enterprise IT in 2016, and what technology leaders can take away after all the hype," he says.
Organisations using traditional IT delivery will reach a crisis point Billimoria says old methods for running IT projects don't work well in today's faster-moving technology environment.
"Getting projects over the line on time (or at all) just isn't happening often enough, resulting in stalled or compromised initiatives and too great a cost. It's time for a next generation of project management," he says.
Billimoria says organisations must become more flexible in the way they deliver technology projects and start incorporating change management earlier, and more thoroughly, into the project management process.
"Flexible, agile, and social is the way forward," he says.
The second wave of continuous delivery will arrive DevOps has been on the cards for a while, and pioneered by a few, however many organisations don't understand its power and value. Billimoria explains.
"Organisations are starting to realise that working smarter is based on making three Fs work together: feedback, flow, and faith (or trust)," he says.
"There is now some proven tools and techniques for implementing a streamlined DevOps operation. More enterprises are embracing automation and orchestration to improve flow. DevOps is becoming part of a more holistic delivery environment that also involves people and process-based techniques such as lean change and the scaled agile framework," says Billimoria.
Compounding supplier management issues While Service Integration and Management (SIAM) is gaining traction overseas, it has so far proven too overwhelming for most Australian enterprises, Billimoria says.
"Few IT organisations succeed in explaining its benefits to the business; it's new, so it's difficult to find solid data to justify changing the entire IT operating model to accommodate it.
"Meanwhile, many organisations are inundated by a flood of 40 or more separate technology service providers, when all the business really wants is to work with one IT," he says.
"There's serious value in adopting a SIAM approach to sourcing management and, while most organisations won't jump on board this year, those that do will gain a serious competitive advantage in 2017/18."
Organisational change will begin to catch up in the IT world According to Billimoria, organisational change management can no longer be managed directly by just the change management experts.
With the speed-to-market now required, it's simply not possible to get people ready in time if change is a separate process, he says.
"Lean change is one of the new techniques that lets those affected by change to take control of their own destiny and make change work," Billimoria explains.
"While there are a myriad of benefits to adopting lean change techniques, the key differentiator is that those affected by the change can participate openly and manage their own change journey. This is smart thinking, as organisational change affects everyone differently," he says.
The age of closed-door security is over "In 2016, it will become increasingly apparent that simply closing the door and barring the windows won't do," says Billimoria.
"In fact, this approach has become a hinderer rather than an enabler of doing business.
"New security technology will be successful when it is built into every component; embedded within every device and every software application," he says.
Billimoria says there's also an even greater need educate every employee on security and risk reduction. Operating beyond the fortress, frequently on their own devices, they must become much savvier about the risks of using technology to play their own part in enterprise security, he explains.
"If there's a common thread in these trends, it's that the technology world keeps accelerating and technology professionals using traditional techniques will never catch up," Billimoria explains.
"In a digital world, there's a strong link between the ways in which speed is impacting on the way we manage IT projects, change, service delivery, our suppliers, and security.
"This calls for agility across every aspect of technology delivery," he says.
Related stories
Top stories