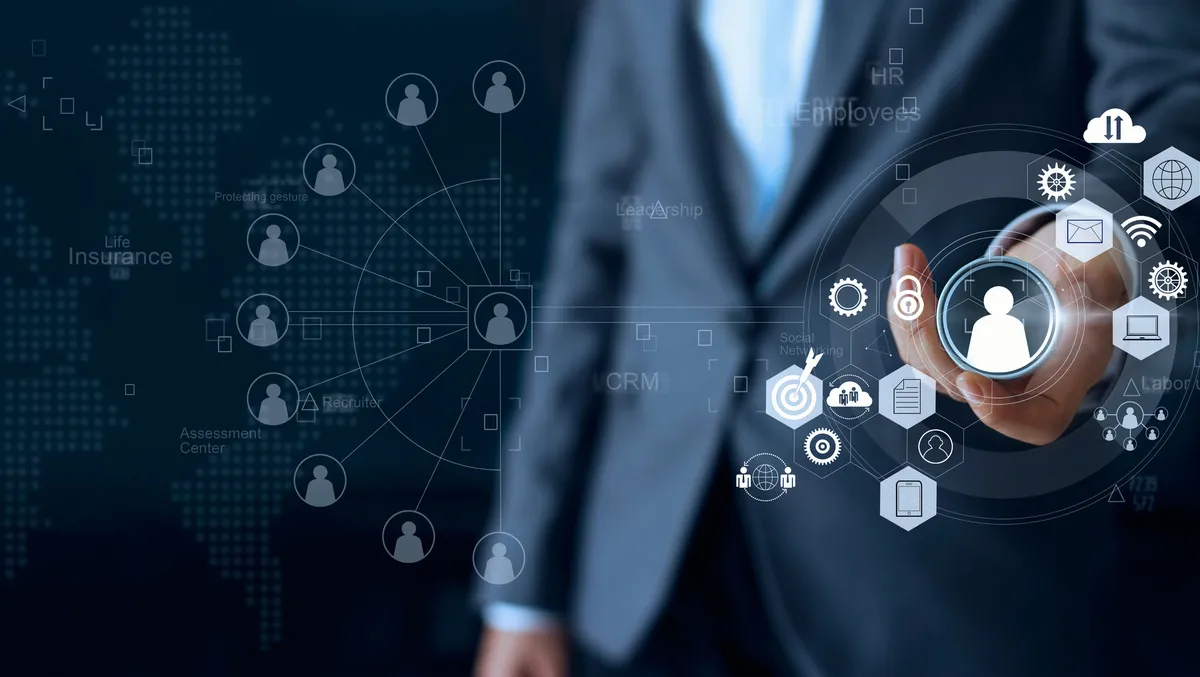 Why a universal language to describe skills is needed
Fri, 19th May 2023
A global pandemic, the rise in digital transformation, the wholesale implementation of cloud-based services, roles and technologies that didn't exist 15 years ago -- all walk into a bar to discuss the ICT skills shortage.
Perhaps we should not be surprised we've created a significant skills gap in the market. And along with that, confusion about the skills we need today to implement and secure the solutions of tomorrow.
In the past, organisations simply advertised for people with a four-year degree. This approach ensured that new staff could assimilate into their process-driven ICT environments. No degree, no interview. Shame.
Despite this, according to Apple CEO Tim Cook, nearly half of the company's employees don't have a degree. And a study by Harvard Business School suggests that today, 37% of employers rank experience as the most important qualification in an applicant.
But how do HR and hiring managers now describe skills and competencies in a universally accepted and repeatable way?
It's all about the role
According to TestGorilla's State of Skills-Based Hiring 2022 Report, LinkedIn saw a 22% increase in job postings advertising skills and responsibilities instead of academic qualifications.
Many employers have been willing to forego degree requirements for many roles. This move increases the talent pool but makes the recruitment process more subjective.
One approach to mitigate any resulting risks is to create more precise job descriptions, leading to better-qualified candidates.
A universal language of skills
Fortunately, there is an XML of skills, a universal language we can use to chart competency. The Skills Framework for the Information Age, or SFIA to its friends, is that language. It is not a new thing; it's 23 years old and has evolved to its 8th iteration.
SFIA is a 7-level framework that brings together professional skills, behaviours and knowledge to reflect experience within the real-world working environment. It has seven distinct and progressive Levels of Responsibility.
Level 7: Set strategy, inspire, mobilise
Level 6: Initiate/Influence
Level 5: Ensure/advise
Level 4: Enable
Level 3: Apply
Level 2: Assist
Level 1: Follow
These levels of Responsibility are characterised by 5 Generic Attributes, which contain Behavioural Factors. Level 7 is the highest measurement and is labelled "Set strategy, inspire, mobilise"; level 1 is the lowest and is labelled "Follow" – there are five other levels between these two extremes. Each level considers five attributes: Knowledge, Business skills, complexity, Influence, and Autonomy.
Where level 1 applies, those five attributes are described as:
Knowledge: Has a basic generic knowledge appropriate to the area of work
Business Skills: Has sufficient communication skills to engage with immediate colleagues (plus others)
Complexity: Performs Routine activities, requires assistance in resolving unexpected problems
Influence: Has minimal influence
Autonomy: Works under close direction
There are 121 Professional Skills described at the Levels of Responsibility at which they can be practised. Each comprises a skill description and a description of the skill practised at one or more of the 7 Levels of Responsibility. For example, the Digital Forensics skill has a maturity that would see only levels 3 to 6 being relevant. SFIA is currently linking to 57+ Bodies of Knowledge.
An elevator pitch for the framework
SFIA provides a universal way to describe and measure knowledge, skill and competency. Consider it as a blueprint that:
Enables ICT and the broader business to work toward similar goals
Provides a standardised view of ICT skills across the organisation
Enables targeted training to address specific skill gaps
Improves ICT recruitment
Assists with Performance Development of existing staff
Assists with succession planning
Supports the ability to map training into the framework
Let's make it real
Suppose we use the Digital Forensics skill from earlier. This specific role has 4/7 levels of Responsibility, with Level 3 being the starting point. The SFIA description for this skill is: Recovering and investigating material found in digital devices with the guidance that activities may include:
Collecting, processing, preserving and analysing material
Presenting forensic evidence based on the totality of findings.
The scope of digital forensics includes finding evidence on computers and any device capable of storing digital data. The evidence may be used in support of security vulnerability mitigation, criminal, fraud, counterintelligence or law enforcement investigations.
Someone assessed as having level 3 skills is described as:
Supports digital forensic investigations by applying standard tools and techniques to investigate devices. Recovers damaged, deleted or hidden data from devices. Maintains integrity of records and collects information and evidence in a legally admissible way.
And in Level 6, the highest level for this role is described as:
Plans and leads the organisation's approach to digital forensics. Sets policies, standards and guidelines for how the organisation conducts digital forensic investigations. Leads and manages high-risk, large or wide-ranging digital forensics investigations engaging additional specialists if required. Authorises the release of formal forensics reports.
These descriptions at once help your team with recruitment and internal movements.
Whole of country agreements for SFIA in ANZ
Any organisation - from public sector agencies, not-for-profits, small businesses and large enterprises - can use the framework without charge.
In July 2021, the Government of Australia signed a whole of country agreement with the SFIA Foundation. In June 2022, the Government of New Zealand followed suit. These agreements make leveraging the SFIA Framework more accessible.
So you do not need to imagine a common language that helps articulate current and future skills within your workforce because it exists and is available. That must be better than asking who has a degree in ICT.