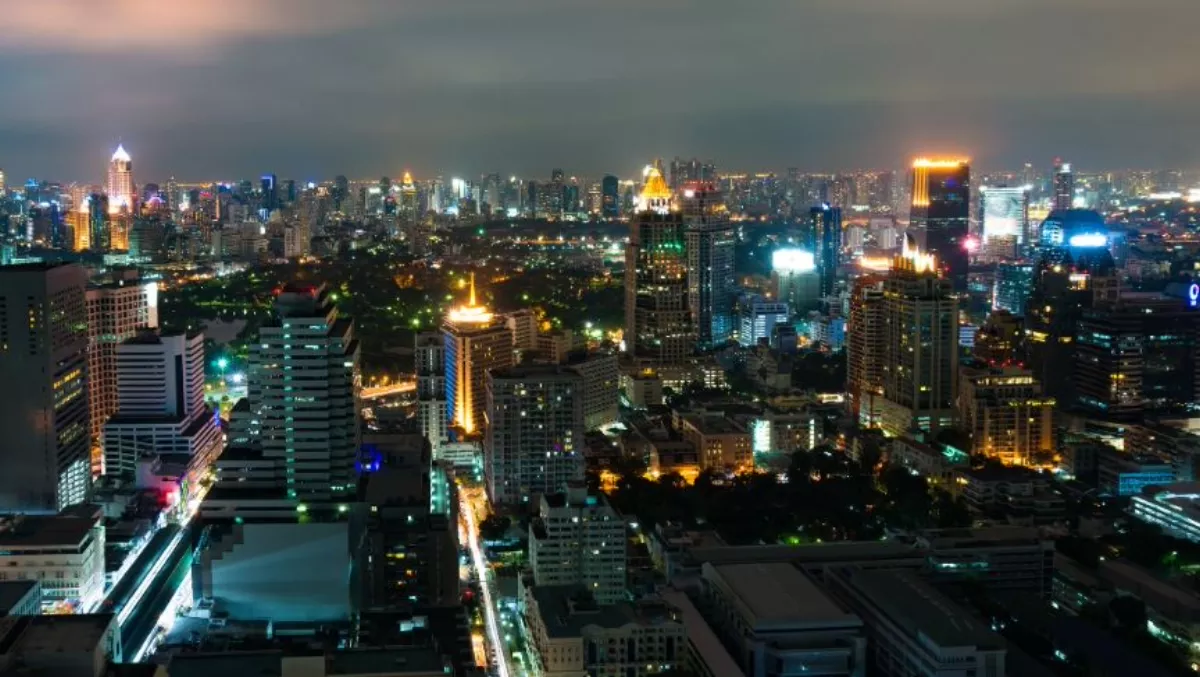 Why APAC governments need to be smarter about keeping cities safe
FYI, this story is more than a year old
A recent safe cities survey offers a revealing snapshot into the plans and progress of public safety initiatives across APAC, and why integration is the key to success.
If APAC is on track to emerge as the world's most powerful economic region, its cities are also on their way to becoming some of the planet's smartest.
A recent report predicted the number of smart cities worldwide to quadruple over the next ten years, with APAC expected to see the highest number of smart cities, reaching 32 by 2025, ahead of Europe and the Americas.
The question that needs to be answered is can smart cities be safer places for people to live and work? And what role does the advancement of technology and IoT have to play in delivering public safety?
To find the answers, Hitachi conducted a survey of delegates at the Safe Cities Asia conference in Singapore. The event was attended by city government representatives, agencies and key municipal leaders from APAC, who discussed public security and safety challenges.
Over a quarter of the respondents had a technology background of some kind, with the rest ranging from city mayors and corporate CEOs to military, emergency services, and providers of infrastructure such as transportation and logistics.
Nearly 90% of respondents said that either they or their organisations had already been involved in a safety project. Moreover, 69% of respondents are planning to invest in public safety projects in their countries over the next two years.
Nearly half (44%) of the respondents estimated that their countries would invest more than US$100 million in public safety projects during the next two years. Some 22% of them predicted that the investment would be higher, at between US$100-500 million, while nearly 14% anticipated spending over US$1 billion.
The majority of survey respondents felt that a lack of alignment between government agencies was actually holding back the implementation of public safety projects.
One of the most popular reasons cited for sluggishness towards public safety is simply a lack of government focus.
The main barrier to progress appears to be a failure to adopt an integrated approach to safety initiatives. The ideal solution would be to start by involving as many stakeholders as possible in the planning process, resulting in an execution that enables the implementation to play a wider role in making the city smarter and as safe as possible.
When asked what areas needed to be addressed to realise the 'Smart City' goal, 22% of the responses had to do with physical development initiatives, including urban construction projects and enhancing or expanding transportation infrastructure. A staggering 95% of respondents rated the role of technology in ensuring public safety as important or very important. The public safety technology that most plan to invest in over the next two years is surveillance, followed by big data analytics, and mobile and network technology.
The secret to creating smarter and safer cities is not to work a little harder in a few specific areas. The real solution is to stop looking at each of these safe city components in isolation. To be truly effective, a municipality should view and manage all of the various parts together holistically. This allows each piece of the smart city puzzle to support the others. Moreover, by taking an integrated approach and employing more comprehensive analytics, the potential benefits multiply.
Article by Hitachi Vantara APAC smart spaces director Keith Roscarel​
Related stories
Top stories