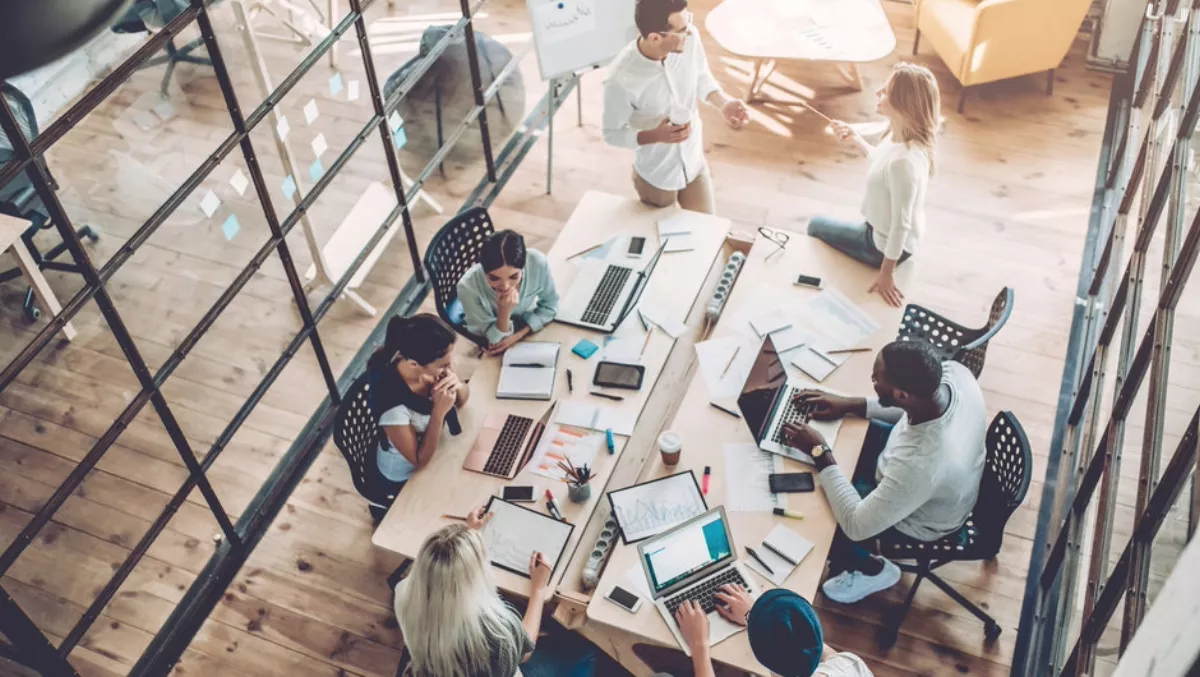 Why Australian organisations must adapt to survive in the digital age
FYI, this story is more than a year old
Organisational transformation has formed a common part of the lifecycle of Australian enterprises. From broader IT transformations to the more niche agile, cloud, digital and DevOps, these transformations follow a recurring pattern – an organisation begins a major transformation and invests a significant amount of money over a three to five year period. This transformation cycle is then repeated every three to five years when the next 'big thing' comes along.
However, Australia is experiencing an increased level of disruption. Fast moving competition from digital start-ups, such as Spotify and Netflix, is challenging the traditional, and typically slow to react, transformation cycle. These start-ups are rejecting the three to five-year cycle in favour of continuous adaptation and organisational transformation, aligning with an ever-changing business landscape.
For example, brands like Netflix and Etsy are highly referenced when it comes to accelerating their DevOps transformations, and there's little wonder why. By ensuring their transformation was adaptable over time, Netflix was able to successfully fast track its evolution from shipping DVDs to streaming over the web with little disruption to their business.
Similarly, Etsy is recognised as the poster child of successful DevOps, because its development approach revolves around making small, continuous changes, enabling it to scale and keep pace with the changing online business world.
This 'anti-transformation' movement is now reaching Australian organisations, which no longer have the time or freedom to undergo a three to five-year transformation cycle. With the digital world evolving at an accelerated pace, Australian organisations are being forced to accelerate the transformation process to meet the ever-growing demands of the consumer and competitor.
Australian organisations must acknowledge that their architecture will continue to evolve. They will need to adapt to their environment and transform to become an ever improving, learning organisation and to build an organisational capability that allows them to drive digital transformation at a sustainable pace.
To guide the 'anti-transformation' transformation, Australian organisations should follow these steps:
All architectures must be adaptable
First and foremost, Australian organisations need to ensure that their key IT architectures are adaptable. With the current IT landscape, Australian organisations commonly deal with three different architectures:
The Business Systems Architecture – this is usually well defined in organisations. How do Customer Relationship Management (CRM), Enterprise Resource Planning (ERP) and billing systems work together to achieve business outcomes
The IT Tools architecture – the architecture of all tools that make IT delivery possible --configuration management, container management, deployment, defect management and Agile lifecycle.
The Quality Assurance (QA) and data architecture – systems that assess that the services are working correctly both in production and in new development including the data flow between systems and services.
All three of these architectures should be managed by IT architects with the same rigour and focus on continuous evolution. The role of architects will evolve significantly, particularly as they become increasingly compelled to engage with the Agile delivery teams in a more meaningful way.
Evolve without disrupting the business
Australian organisations must also find ways to continue to evolve their organisational structure and methodology without disrupting their business. It's not about moving from the Spotify to SAFe model for example, but rather about running small experiments with an organisation's contextual methodology or organisational structure to be able to evolve and continuously improve.
Australian organisations should note that while larger disruptions or challenges in business or technology will prompt change and may require organisations to increase investment, it should not require another transformation. It should rather, require a larger incremental change that is easier to manage once businesses decouple their architectures and methods.
Organisational transformation has and will continue to be a part of organisational life. Australian organisations need to acknowledge that the architecture will continue to evolve over time, which means architects will need to think differently about architecture.
They will need to build architectures that before implemented, consider how parts will be replaced in the future. Australian organisations need to accelerate their development cycles and embark on the 'anti-transformation' transformation, or risk being left behind.