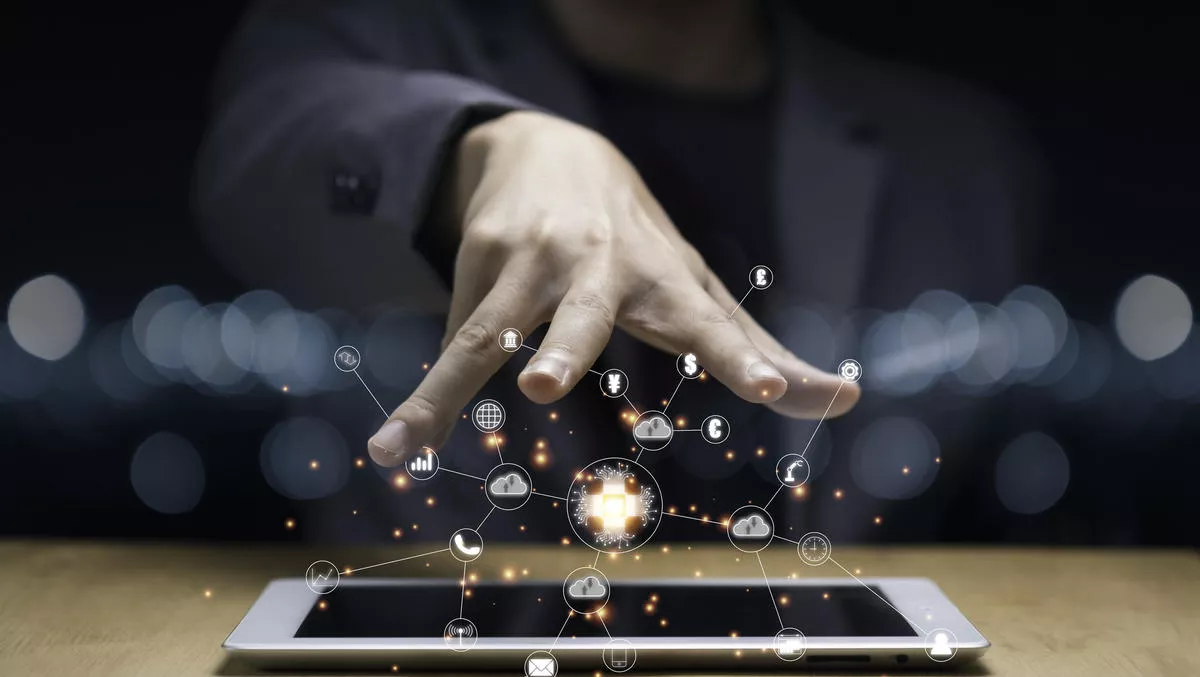 Why the rise of the data executive is critical to achieving a competitive edge
Thu, 6th May 2021
FYI, this story is more than a year old
Did you know that the 33-year average tenure of companies on the S-P 500 in 1964 narrowed to 24 years by 2016? The forecast says this number will shrink to just 12 years by 2027.
Businesses fail more frequently today than ever before, in part due to a lack of understanding around the correct implementation of data analytics and how to use business intelligence to lengthen tenure.
Enter the role of the data executive — or chief data officer (CDO).
The rise in prominence of data executives goes hand in hand with the increase of the use of data to strengthen and support a healthy business model. Every company must become truly data-driven to be successful in the future, and data executives play an outsized role in making it happen.
Role of the data executive
If you ask ten different data executives what they do, chances are they will give ten different answers. Twenty years ago, the role was first created to help bolster a company's IT security. While this is still a priority, the data executives' role has expanded and is now based around four pillars:
1. Operation — Making sure data is available to users who need it, in a format that's usable and easy to access at scale.
2. Analytics and data science — This provides the necessary aids so the organisation can gain intelligence from data gleaned internally and externally.
3. Incremental improvement — Guiding the organisation to data-informed ways to decrease costs and gain efficiencies.
4. Governance and security — Ensuring enterprise and customer data is maintained, secured, and handled safely and deliberately.
Pressures and challenges of the data executive
The pillars mentioned above are important, but as data usage increases, the role of a data executive must expand to lead and govern in more areas within an organisation. This puts additional pressure on CDOs, who are already working hard to monitor an organisation's operation, improvement, data and governance.

These extra areas include value creation, data quality, availability and security, and data-driven culture.
Value creation
Combining data, domain expertise, and an analytics platform opens up opportunities for new revenue for your company and a ton of new value for existing customers.
Data quality, availability, and security
CDOs work hard to ensure data across the organisation is clean and correct. Furthermore, they must balance the competing demands of data security, access, and quality across sources and through subordinate organisations.
Data-driven culture
Even though data's relevance has become apparent, efforts to create a data-driven culture have proven ineffective overall. CDOs are now instrumental in guiding departments to infuse intelligence into workflows, so employees engage with data automatically at critical decision-making points.
Organisations face constant challenges, including budget restraints, skill shortages, data education, and effective utilisation of work hours. These are only some of the issues that need to be solved.
The changing role of the data
COVID-19 has severely impacted organisations to the point where more departments are utilising data and analytics for better insights.
In the Sisense ANZ State of BI - Analytics Report 2020: Special COVID-19 Edition, 67% of respondents said BI and analytics programs are more important or much more important to their daily operations post-pandemic. In addition, 55% of companies are using data sources, analytics and dashboards more often or much more often than before the pandemic.
There are clear benefits to departments beyond marketing, particularly HR, finance, and operations, to use data and analytics to drive their strategic visions and grow business.
COVID-19 has played a part, as many organisations had to pivot and respond quickly, building up their analytics programs and awareness of gaps and how to address them.
However, some challenges remain, such as underdeveloped data capabilities, the ability to clearly articulate a business problem, and then measure the data/technical solution in a quantifiable way.
More mature organisations and senior analytics professionals can develop a clear understanding of problems, what problems are viable to be solved by analytics, and develop technical solutions that are measurable and have some quantitative basis.

Key tips to improving data capability
Here are six tips for organisations to improve their data capability and keep up with current trends:

1. People and culture — To have successful data and analytics, you need to have the right people in the organisation. This means hiring analysts, data scientists, and software engineers, and upskilling where necessary.
2. Strong technical leader — A strong technical leader who understands the solutions and platforms and who can guide a team through processes is vital. Like any leader, they need to be able to problem-solve, work closely with people and be a trusted advisor.
3. Democratisation of data — This process supports education and helps create and champion the data strategy within an organisation. Doing this means the C-suite has a clear understanding of how to use their data.
4. Right tools — An organisation needs to have a suite of data-oriented tools, an open source framework, and vendor-specific tools. This also gives analysts the scope to use the tools they prefer depending on the problem at hand.
5. Ethical use of data and privacy — Businesses need to understand what it means to have 'responsible use of AI', and a plan for dealing with bias and ethical concerns around data fairness.
6. Communication — This is the glue binding all of these elements together. When an organisation has clear communication, the benefits of a dynamic analytics program become clear. It allows brands to build up a winning coalition, so people, analysts, and business leaders can understand and embrace the benefits of analytics internally.
The role of the data executive is sure to keep evolving in the coming years. As more companies embrace the power of data, CDOs will naturally move beyond their current responsibilities.