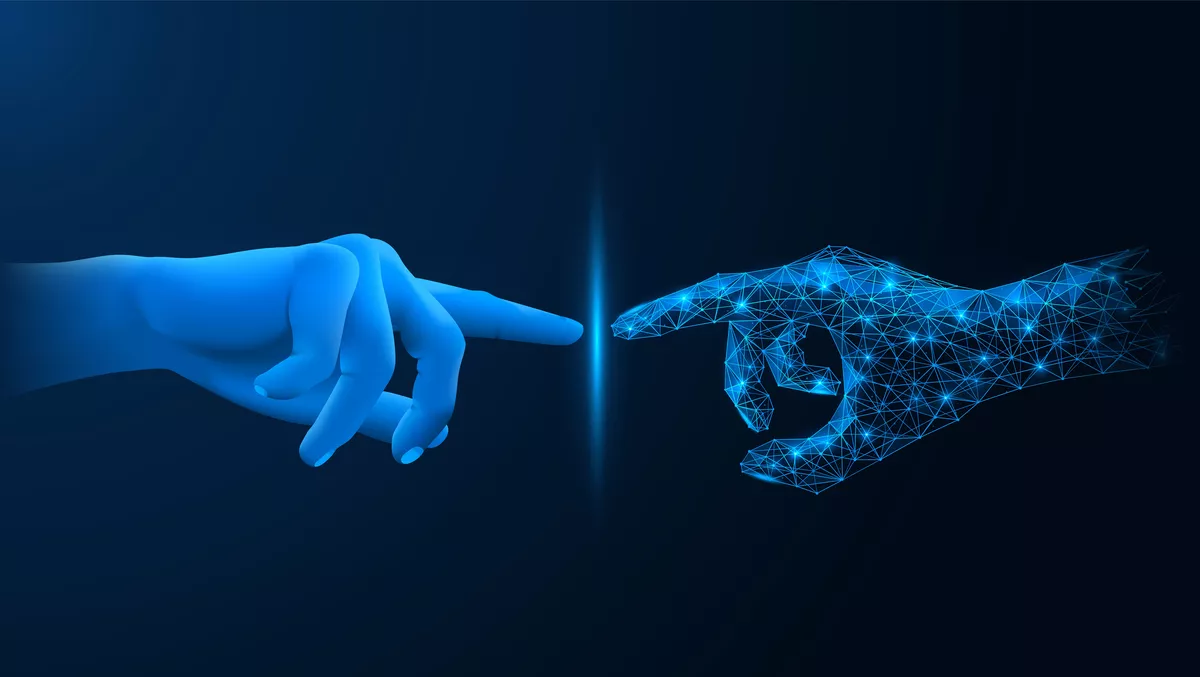 Why you should consider a career in artificial intelligence
Thu, 10th Mar 2022
FYI, this story is more than a year old
You don't have to look far to see that AI is on a rapid growth trajectory in Australia, as it's being used in almost every industry. That means growing opportunities for interesting and challenging careers and growing demand for AI skills.
AI has already gained the attention of policymakers. In 2019, the Australian Government released an Artificial Intelligence Roadmap, which outlines some of the key ways AI can be leveraged to benefit Australian society.
In its 2021 Federal Budget, the Government announced more than $100m in funding for several multiyear programs to promote and support AI adoption, followed a month later with the release of Australia's Artificial Intelligence Action Plan.
So, whatever your specialisation or interests are, there will be plenty of AI opportunities for you, whether you are creative or mathematically-minded or have specific AI-related skillsets to offer. Here are five key reasons you should investigate the possibilities of a career in AI.
There are plenty of well-paid jobs
According to the aforementioned Government Action Plan, the shortage of high-end AI talent is one of the most pressing challenges for businesses looking to deploy AI technologies. The CSIRO estimates that Australia will need up to 161,000 additional AI specialist workers by 2030, which has resulted in competitive salary packages to date.
As of February 2022, Payscale recorded the average salary for those with AI skills at $109K per year, with more senior roles near the $200K mark. For example, the average salary for a Director of Analytics is $188K, while a Senior Research - Development Engineer commands around $180K.
There are AI jobs in every industry
The biggest employing sectors in Australia are all calling for AI skills: healthcare, agriculture, infrastructure, and resources.
For example, in the healthcare sector, robotic systems powered by AI are being used to improve the accuracy and efficiency of surgery. Predictive analytics and machine learning aid doctors in diagnoses, enabling them to make more accurate and earlier detection of cancers and other ailments.
Tools and devices augmented by AI are being developed to aid the aged and those with disabilities. For example, AI is being used in aged care facilities to detect falls, and facial recognition technology has been developed that can detect and monitor pain.
Meanwhile, in the agriculture sector, AI applications are being used to predict weather conditions and advise on water management, crop rotation, timely harvesting, optimum planting, and pest control.
Other real-world AI systems are already working in infrastructure, electricity, and transportation, improving safety and functionality.
Your skills will be transferrable
AI skills do not exist in isolation from other IT skills: programming, software development, cloud computing, and cybersecurity.
To succeed in AI, you will need a high level of competence in one or more of these skill areas. In addition, with AI adoption likely to become extremely widespread, most other IT skills will require some knowledge and understanding of AI in the future, even if they are not specifically AI roles.
So there are plenty of opportunities for those with high-level skills in established areas of IT to upgrade and move into AI. In short, AI is an attractive and wide-open career path for established IT workers and those looking to get into IT.
AI will make some traditional career pathways obsolete
AI is evolving rapidly. It will have an ever-increasing role in every industry and workforce, automating increasingly complex tasks that humans previously undertook.
A 2021 report from research firm Forrester that analysed 391 occupations predicted the rise of artificial intelligence and automation would reduce the Australian workforce by 11 per cent by 2030. Workers in administrative and support roles are most at risk, particularly in finance, accounting, and procurement, with 63% of these jobs expected to be automated by 2030.
According to a 2020 report from the World Economic Forum, by 2025, automation and a new division of labour between humans and machines will create major employment disruption. It predicted the "robot revolution" would create 97 million new jobs but destroy 85 million jobs globally in medium and large businesses across 15 industries.
There are so many ways to develop your AI skills
There are plenty of ways to build your AI skills and prepare yourself for emerging opportunities. Many traditional options—degrees and skills-specific industry courses—are now available online, giving you the flexibility to learn at your own pace in your own home.
The time is ripe to train up and augment your current IT skills with AI skills.
Article by DDLS CEO, Jon Lang.