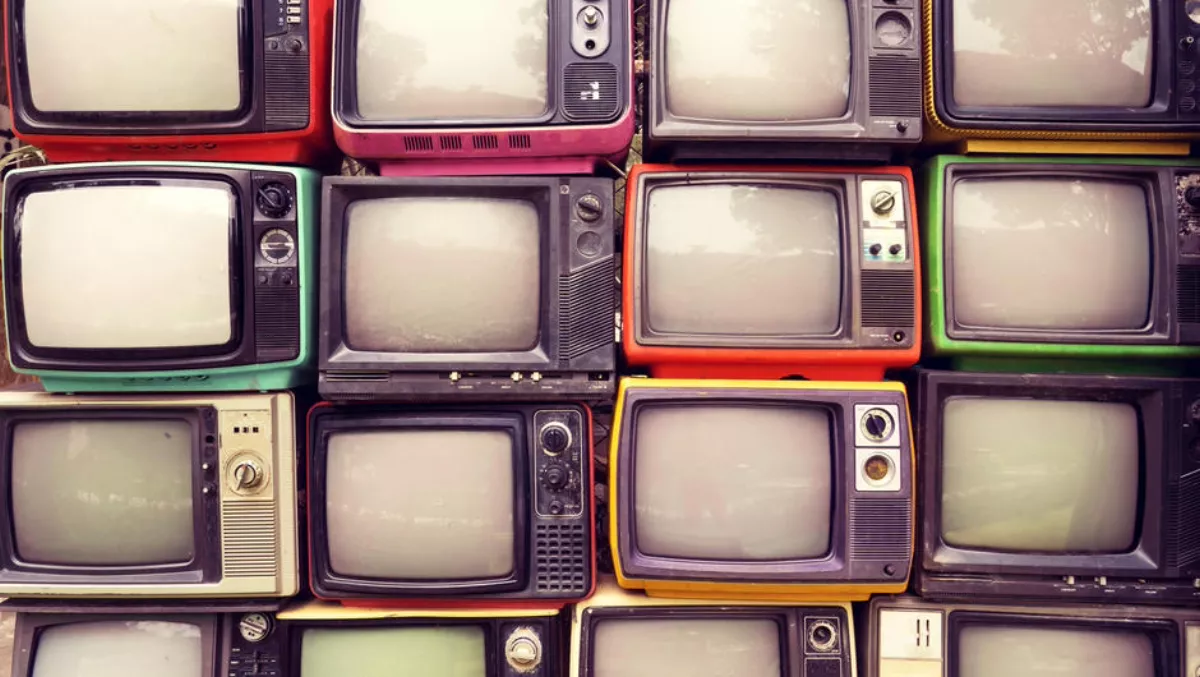 Will 2018 be the year for OTT 2.0?
FYI, this story is more than a year old
Article by Paula Minardi, head of Content Strategy, Ooyala.
Over the Top (OTT) video is rapidly gaining fans and market share, but 2018 could well be the year it reaches a whole new level.
Dubbed OTT 2.0, this new variant is born from the intense experimentation and competition that's permeated the industry during the past couple of years.
Broadcasters are evolving to meet new business demands and opportunities with more original digital content, more direct offerings to on-the-go consumers, more data and more advanced technologies.
In its recently published State of the Broadcast Industry 2018 report, Ooyala highlights some of the biggest global OTT-related trends that will dominate the year ahead.
Here are three that should be on the radar screens of Australian companies operating in the space:
1. Consumers are living a mobile life
The industry has now passed the tipping point on many OTT consumption fronts.
The report found that the majority of content on every screen, be it connected TVs, desktops or mobile devices, is now long-form.
The share of global digital video plays on mobile devices is also now over 60%, according to Ooyala's Q4 2017 Global Video Index. In the fourth quarter of 2017, Ooyala found that the Asia-Pacific region led the world with mobile plays share at more than 60%, so it is likely to remain high throughout 2018.
Mobile device penetration is also increasing globally, and particularly in Asia-Pacific. Australia's smartphone user penetration is expected to reach 89% by next year, and tablet penetration in the country is among the highest in the world, according to Zenith Media research.
So, what is driving these trends?
It is a growing consumer desire for content choice, the convenience of viewing anytime on any screen, lower costs, and advancements in device and broadband technology.
In essence, consumers are being set free and mobile-first strategies will be top-of-mind for broadcasters this year when it comes to devising ways to find them.
2. Go global, think local
Leading video content providers are now charting a global course, keen to scale OTT services and bundles beyond their traditional regional reach to capture new audiences and revenues.
Despite the many challenges posed by an expansionist strategy, OTT is growing everywhere.
According to research firm Telsyte, Asia-Pacific will soon lead the way in SVOD and AVOD services, and Australia's SVOD subscriber base is expected to overtake that of pay TV this year.
Along with premium video that works across international markets, local content continues to be a critical differentiator for regional success.
It is driving audiences, premium pricing and ultimately, revenue.
In response to this, companies such as Netflix and Amazon have built up their local content libraries and original production.
Yet it's not just these major OTT services that are keen on expansion efforts. CBS, for one, bought Ten Network in Australia to further its international content and OTT ambitions.
Interestingly, sports content remains a key component of local strategies. As an example, Australia's NRL recently rolled out a new video-focused, digital portfolio designed to better manage and monetise its digital assets.
It hopes this will increase fan engagement, and promote coverage from its broadcast rights holders.
Having a global focus while also being able to localise OTT services is now a business imperative for many operators. This will become even more evident as the TV-digital and global-local divides continue to shrink during the coming year.
3. Get immersed in video
For some time now, the broadcast industry has been gearing up for advances that will enable more robust OTT video services.
Among these are 5G wireless services that will deliver higher data speeds and video streaming quality to mobile devices and broadband with lower latency.
Asia-Pacific is one region that's poised for rapid 5G growth and Australia, which continues to be among the leading markets for 4G penetration, will see 5G tests later this year.
This growth is sure to propel adoption of more immersive formats like virtual reality (VR), and higher broadcast resolution offerings like high dynamic range (HDR) and 4K.
Now, 8K video is also on the table for the industry and compatible television sets will start being deployed in the Asia-Pacific region during 2018.
With multiple Olympic events scheduled for the region during the next several years, both UHD and VR are sure to be winners.
Overall, it's becoming clear that content is moving faster and in more immersive directions than was ever imagined.
This pace will only increase during 2018 and the winners will be those companies best placed to keep up, as OTT 2.0 comes into its own.
Related stories
Top stories