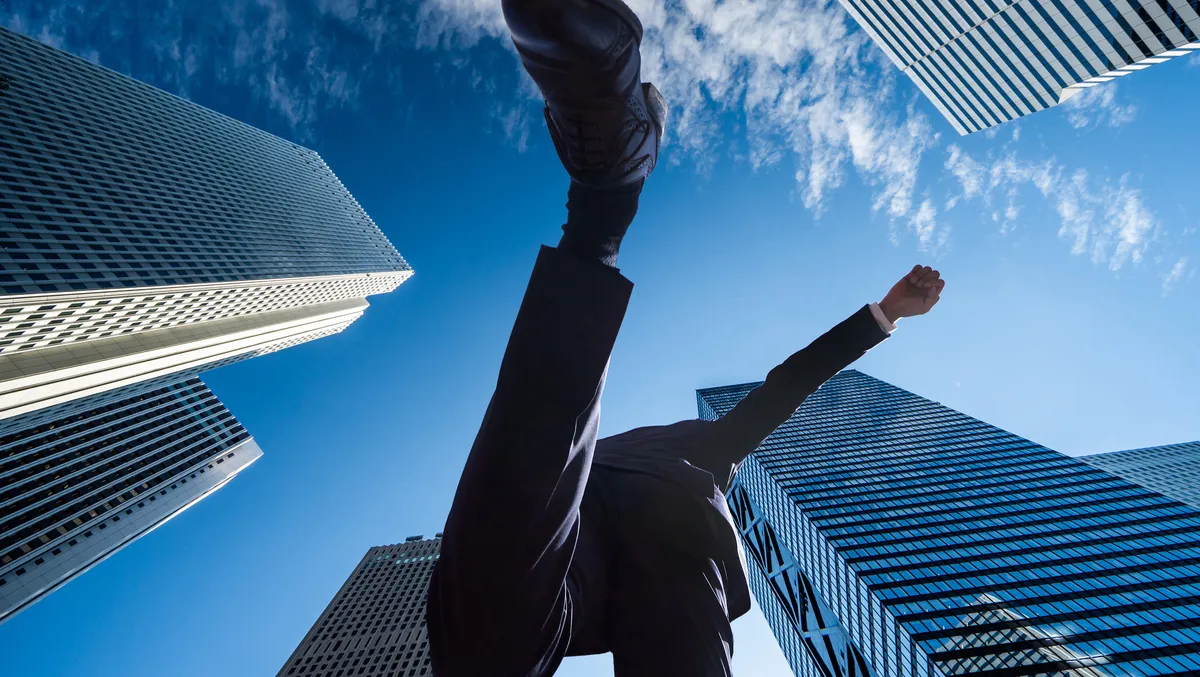 Workers' digital expectations pressuring IT departments
The mass retirement of Australian Baby Boomers and sharp rise of digital natives in the workforce will result in heightened employee expectations about workplace technology., according to new research from unified observability company Riverbed.
The impact on employers will see increased pressures on IT teams to deliver on the digital employee experience in order to remain competitive and retain top talent.
Riverbed's Global Digital Employee Experience Survey 2023 shows that, in Australia, 90% of IT and business leaders believe that rising expectations for digital experiences among younger generations will intensify pressures on IT resources. With 64% expecting younger employees to consider leaving the business if their digital experience needs are not met.
According to the Australian Bureau of Statistics, four million Baby Boomers will achieve retirement eligibility within five years, and experts anticipate most of them will exit the workforce in just over a decade. Consequently, Millennials and Gen Zs will fill over 75% of all jobs in the market in the next 10 years.
"The rising influence of digital natives, the shift in how and where people work, and IT complexity put tremendous pressure on IT and business leaders to deliver great digital experience," says Dave Donatelli, Chief Executive Officer at Riverbed.
"With two-thirds of leaders believing younger employees will consider leaving a company that doesn't meet their digital needs, the CIO is essentially becoming a Chief Talent Officer too," he says.
"Compounding this challenge, our survey confirms that delivering better digital experiences is getting harder. What's encouraging is that most business and IT leaders understand the challenge at hand and are taking proactive steps to invest in technologies such as AI and unified observability to help deliver an improved digital employee experience."
Disruptive Consequences
When asked which generation currently expects the most from workplace technology, 37% of the IT professionals and business leaders highlighted Millennials, with 28% pointing to Gen Z. These demographics are also viewed as demanding the most attention today, with Millennials at 32% and Gen Z at 26%.
With these rising demands come potential repercussions for companies failing to adapt. Over four in ten IT and business leaders (41%) foresee disruptions if the expectations of younger generations aren't met, with a further 26% predicting potential reputation-damaging consequences.
The professionals and leaders suggest that personal tech experiences shape workplace expectations, with 89% concurring (38% strongly) that the user experience of personal devices, like smartphones and apps, sets a higher bar for their professional tech expectations.
Challenges to Address
While expectations rise, businesses also grapple with skill challenges. About 42% of Australian enterprises report current personnel shortages in their IT departments, while 39% believe they have adequate staff numbers but lack the necessary skill set. Almost nine in ten (89%) of those who say their teams don't have the right skills anticipate training employees within the next 18 months. Global IT leaders overwhelmingly believe (86%) that Unified Observability technology with greater automation can also help close the skills gap.
Additionally, nine in ten Australian leaders (91%) believe that lacking a comprehensive view of the Digital Employee Experience (DEX) poses a considerable risk to retaining talent.
Given the near-unanimous acknowledgment of the risks for businesses that don't meet workers' digital expectations, most leaders plan to invest in DEX. The survey found that 89% of global IT and business leaders plan to accelerate digital experience adoption and implementation.
Organisations also see technologies such as AI and unified observability playing an essential role in delivering a better digital experience. Ninety-four percent of leaders agree unified observability is important (52% critically) to stay competitive and provide DEX, and 91% say there must be greater investment in unified observability solutions.
The relevance of IT in today's volatile economic conditions is also more evident than ever, with 77% noting an increase in IT's importance within the C-Suite.
"As Australia undergoes a significant workforce generational shift, businesses must align their technology with evolving employee expectations," says Donatelli.
"Those that can anticipate, adapt, and grow will be best positioned for future success."
Other findings of the report include:
For 96% of IT and business leaders, delivering a seamless digital employee experience (DEX) is important or critical for companies to remain competitive.
29.6% is the average IT spending increase expected by companies.
The top three priorities of IT and business leaders in the next two years are driving efficiencies (37%), attracting and retaining IT talent (36%), and ensuring excellent digital employee experience (35%).
For a third of IT professionals and leaders (32%), the biggest benefit of having an IT representative at the C-suite level is to save time and money.
84% of the surveyed believe unified observability technology with greater automation can help bridge tech skills gaps.
94% believe IT is more responsible for business innovation now than it was three years ago.
Of leaders surveyed, 47% of their staff is working hybrid, and 85% plan to invest in technology over the next 12-18 months to support the hybrid workforce.
Nearly half (48%) say a seamless DEX is most important for employee engagement, surpassing office perks such as happy hours (27%) and free coffee and snacks (14%).