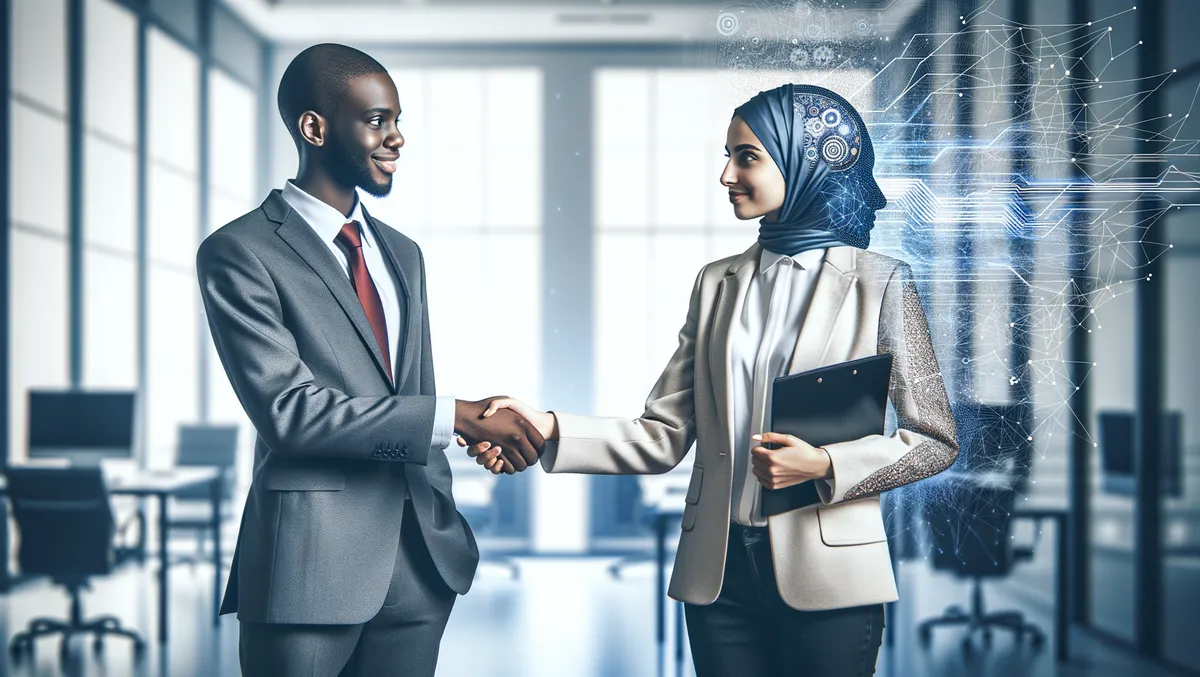 WPP & Sprinklr join forces to boost personalised customer experiences
Tue, 21st Nov 2023
By Kaleah Salmon, Journalist
International software company Sprinklr has announced an expanded strategic partnership with creative transformation firm WPP. The collaboration aims to utilise artificial intelligence (AI) to facilitate personalised customer experience management solutions for global brands. The partnership is expected to contribute to the evolution of customer engagement in corporations.
Sprinklr's unified customer experience management platform (Unified-CXM) gives enterprises a more comprehensive view of data, which can shape insights and analytics. Currently, more than 1,400 brands – many of which are large clients of WPP, utilise Sprinklr's platform.
WPP will have the distinguished honour of becoming Sprinklr's first global agency partner. This partnership will see the development of a new offering, CX Live AI. The offering will connect Sprinklr's AI+ platform, incorporating the company's proprietary AI models and generative AI capabilities, with WPP's AI resources. The primary objective of CX Live AI will be to aid WPP teams in building optimised content geared towards the target audiences.
The collaboration is already fostering innovative solutions with selected clients such as The Coca-Cola Company. Here, teams have been using AI insights centred on customer engagement to shape creative development and channel selection.
Additionally, the partnership will involve sharing data and analytics and developing solutions for joint clients. WPP will benefit from priority support, including exclusive enablement programmes and early access to new products and platform features from Sprinklr.
Moreover, WPP's role in the partnership will extend to becoming a participant in Sprinklr's Partner Advisory Board. This participation will aid in shaping the roadmap for future products.
Stephan Pretorius, Chief Technology Officer for WPP, expressed the transformative impact of the partnership with Sprinklr. By seamlessly integrating WPP's AI toolset with Sprinklr's AI+ platform, the collaboration aims to redefine how brands engage with their audiences.
Pretorius highlighted that this partnership enhances WPP's AI capabilities, allowing clients to create expansive and impactful customer experiences across various touchpoints. The goal is to leverage technology to position WPP as a leader in the ongoing industry revolution.
Stephan Pretorius said, "Through the seamless integration of WPP's AI toolset with Sprinklr's AI+ platform, we are reshaping how brands can connect with their audiences."
"This partnership enhances our existing AI offerings and enables our clients to create customer experiences across all touchpoints on a scale like never before, further solidifying our position as a leader amidst the technology revolution that is transforming our industry."
Ragy Thomas, CEO and Founder of Sprinklr, expressed parallel enthusiasm for the partnership, saying, "Sprinklr and WPP serve many of the world's most iconic brands. Together, this partnership will enable customers to effectively deploy AI that will result in measurable productivity, cost savings, and the seamless experiences customers have come to expect today."
"Integrating Sprinklr's AI-powered Unified-CXM platform with WPP's AI toolset will help our shared customers quickly adopt the latest AI technologies while ensuring the enterprise-grade privacy, security, and governance that Sprinklr and WPP have built our businesses on."