Xero integrates GenAI for quicker, precise customer support
Thu, 12th Oct 2023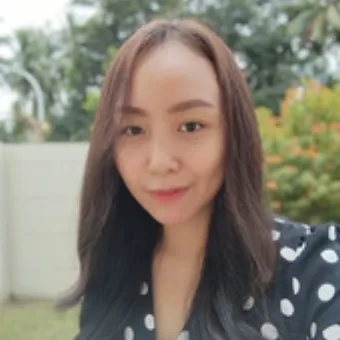 By Imee Dequito, Editor
In a bid to enhance the user experience for its millions of customers worldwide, Xero, the renowned global small business platform, has unveiled its integration of a Generative AI (GenAI) solution in Xero Central. This ambitious move aims to expedite the delivery of accurate support answers, thereby revolutionising the way users engage with the platform.
The innovative feature is the fruit of a collaboration with Coveo, leveraging the power of GenAI. Available now on Xero Central – the hub of Xero's customer support and learning – it represents the tip of the iceberg in Xero's recent foray into GenAI experimentation, a revelation made at the much-anticipated Xerocon Sydney event.
Delving into the mechanics, the GenAI-driven search utilises Coveo's robust platform to integrate generative answers. Consequently, when users enter a search query or pose a question, they are instantly presented with an answer accompanied by a list of pertinent content articles. These answers are extracted from Xero's vast repository of support content, painstakingly crafted by the Xero team.
The benefits are clear: customers will no longer find themselves wading through a sea of content in search of relevant articles. The process is streamlined and efficient, with an additional provision for users to refine their searches based on specific criteria, such as the nature of their business or their professional designation as an accountant or bookkeeper.
Nigel Piper, the Executive General Manager of Customer Experience at Xero, expressed his enthusiasm about the new integration: "Xero strives to be at the forefront of innovative customer experience, and this is a significant step towards our goal to build a support model which brings together the best of digital experiences powered by human capability. It's really about making it as simple and intuitive as possible for customers - whether they're small businesses or accountants and bookkeepers - to find the information they need to solve their problem so they can get back to running their business or supporting their clients."
Mr. Piper also shed light on the initial feedback from users, which has been overwhelmingly positive. He stressed that the new feature does not supersede the traditional support mechanisms. "We understand customers like to have a choice too, so customers can continue to raise a support case for one-on-one assistance, or request a phone call from one of our hundreds of customer support specialists based around the world, if that is their preference."
Adding his perspective on the partnership, Louis Tetu, CEO and Chairman at Coveo, commended Xero for its foresight: "Xero understood early the AI-experience advantage when it comes to creating a best-in-class customer experience. Xero is a forward-thinking organisation, together we are exploring the possibilities that semantic search and GenAI can bring – or will bring - to digital experiences."
Xero's commitment to harnessing AI is not just limited to Xero Central. The company recently introduced a potent, AI-driven bank reconciliation feature for its global clientele, as disclosed at Xerocon Sydney. With AI now facilitating the recognition and prediction of new contacts in customer statement lines, manual data entry could soon become obsolete. Furthermore, AI's footprint in Xero extends to other areas like Hubdoc, Xero Expenses, Xero Go, and cash flow forecasting in Xero Analytics Plus.
For the eager and curious, Xero's GenAI-driven search is now live and accessible in Xero Central search.