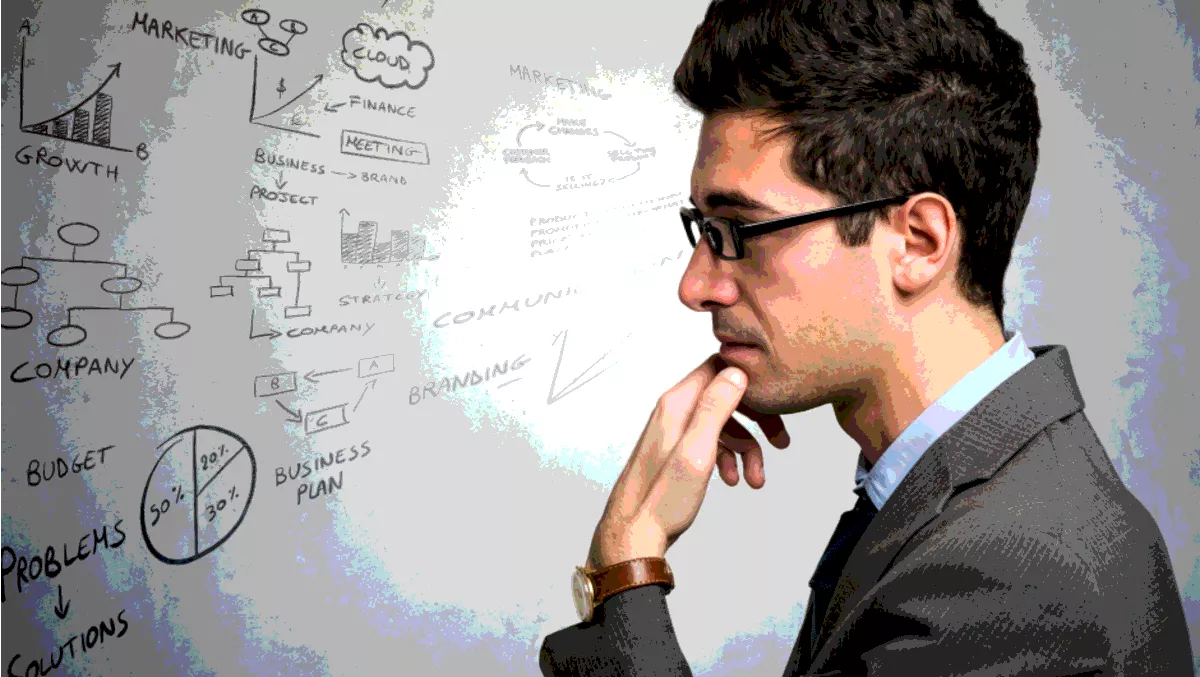 Is your IT strategy holding you back?
FYI, this story is more than a year old
Bigger isn't necessarily better when it comes to IT, according to the managing director for Fronde Australia.
Businesses that fail to keep their IT strategy in check may find themselves unable to grow, respond to market demands fast enough, or plan effectively for the future, according to Don McLean.
"Having IT in place is clearly critical for businesses to operate these days but bigger isn't necessarily better," he explains.
"If business leaders don't have a strong IT strategy in place, it can quickly spiral out of control, hampering the organisation's ability to operate effectively," he says.
"It's critical to have a strong, well-considered strategy to ensure IT does what it's supposed to do: streamline operations and make people's jobs easier."
McLean says there six key warning signs that a company's IT strategy may be holding it back:
The business has a multitude of software packages, spreadsheets, and databases
This becomes an issue because there are multiple information sources and locations, making it difficult for employees to work from a shared understanding, McLean says.
Spreadsheets and databases can indicate that certain tasks are being completed manually, taking far more time and effort than is required.
"Choosing a consolidated business operations platform such as NetSuite can simplify, streamline, and speed up many tasks," he says.
"Managing all facets of the business in a single platform means all employees are on the same page, working from a single source of truth.
"The resulting time-savings and increased effectiveness can have a significantly positive effect on the business."
Getting access to accurate reports requires manual intervention
According to McLean, reporting is crucial for decision-making.
Companies must understand essential metrics from inventory on hand and costs to sales forecasts and revenue, he says. Companies cannot operate effectively without this information.
"Without accurate reports you're effectively operating blindly, relying on guesswork and luck. It doesn't have to be this way," says McLean.
"Companies should look at implementing systems that provide real-time, accurate, and flexible dashboard reporting so that each employee gets the information that's relevant to them, regardless of their role.
"This is the only way to guarantee good decision-making."
End-of-period accounting times have increased significantly
Finance departments that manually compile reports at the end of the month, quarter, or year, are missing out on the opportunities that come with automating this process, says McLean.
"The longer it takes to get an end-of-period report, the harder it is to make quick, nimble business decisions that take current market forces into account," he explains.
"Companies should implement an automated system that uses existing data and offers one-click approvals, so reports are done faster and the finance team can get on with more strategic tasks."
Sales and customer service performance are decreasing
Declining sales and customer satisfaction can be a sign that employees cannot get the information or support they need to be successful, says McLean.
This may manifest as difficulty in finding new leads, inability to convert leads, or reduced customer loyalty, all of which cost the company money.
"Companies need to consider integrating marketing, sales, CRM, and inventory management for a more holistic view of the sales and fulfilment pipeline," McLean explains.
"By giving staff full visibility into new leads, lead progression, inventory availability, and customer insights and feedback, employees are set up for success. This will lead to more sales and higher levels of customer satisfaction."
IT prevents process improvements throughout the business
Too often, businesses struggle to improve their processes because their chosen technology applications have locked them into certain workflows and tasks, according to McLean.
"It is important for these organisations to understand where improvements can be made and, if technology stands in the way, consider adopting new technology," he says.
"Technology should work for you, not the other way around," says McLean.
"Organisations should look for a cloud-based business management platform that is configurable to their requirements.
"Cloud-based solutions delivered via a browser are available to employees wherever and whenever they need them, supporting productivity rather than restricting it," he explains.
Your workers are tied to their desks to access meaningful data
According to McLean, staff expect to be productive from anywhere in an increasingly-mobile and highly-connected business environment.
When employees can't access essential business data for decision-making unless they are physically in the office, this can curtail their productivity significantly.
"Businesses that can't make business management information available from anywhere via the cloud are effectively impeding their workers' productivity," McLean says.
"A cloud-based solution that offers a secure, fully-functional business management platform for remote and mobile workers can contribute to increased efficiency, and faster, more decisive action."
Related stories
Top stories