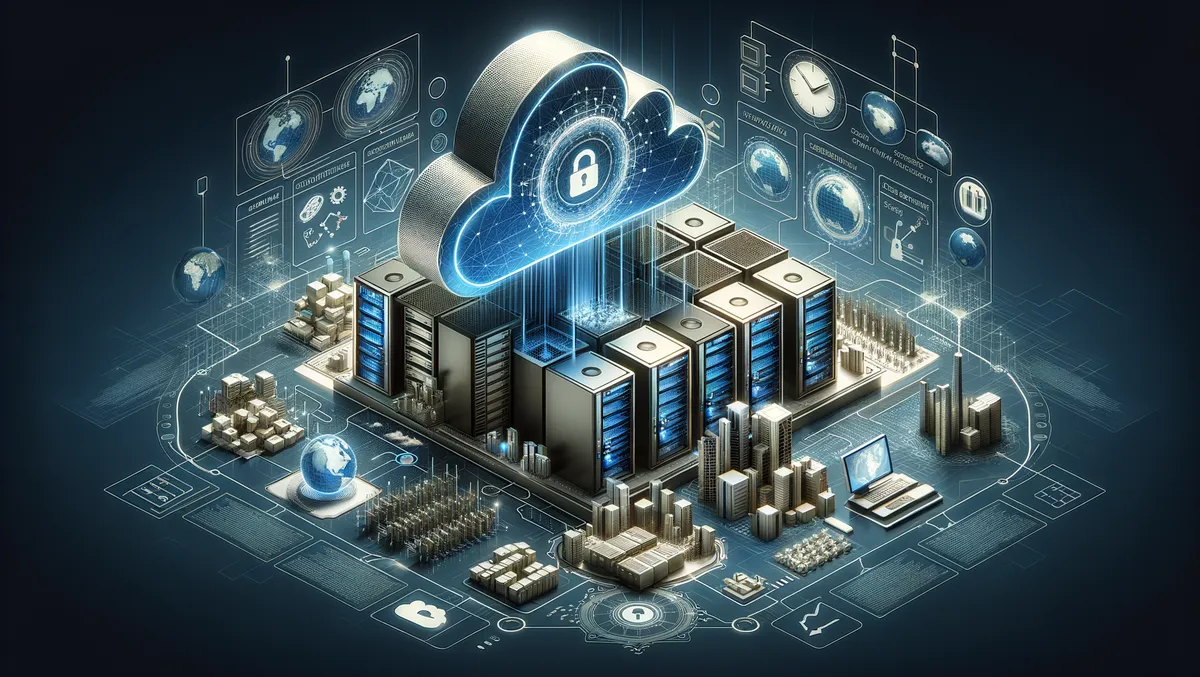 Zscaler advances cloud security with unique native AWS integration
Zscaler, a prominent figure in cloud security, has recently announced advanced innovations for the consolidation of cloud workload security via Zero Trust Exchange. Zscaler introduces unique native integration with AWS user-defined tags, permitting granular Zero Trust VPC segmentation, all ports and protocols inspection for cloud-based VDI, along with expansion to GovCloud and China's regional public clouds.
The newly developed advances in Zscaler Workload Communications aim to eliminate operational complexity, fortify security, and extend cloud coverage. This development could not have come at a better time, considering the astronomical rise in cloud-based workloads that host sensitive communication and data with Software as a Service (SaaS) applications or workloads in multiple public clouds or data centres. Securing these critical workloads has now become crucial to the continued success of enterprises desperately looking to protect sensitive data.
Global energy leader NOV is utilising public cloud to facilitate their customers to safely produce abundant energy whilst reducing environmental impact. Patricia Gonzalez-Clark, VP of IT Services at NOV, affirms that securing applications and workloads deployed in the public cloud is a paramount priority for them. With the help of Zscaler technologies, NOV has been able to overhaul and modernise its network and security stack. They have seen significant benefits from decreased complexity and now hope to continue their journey with Zscaler by using their technologies to secure their workloads across multi-cloud environments, thus transforming security in the cloud.
The advancements in Zscaler Workload Communications include several features. Firstly, Workload Segmentation using User-Defined Tags allows creating custom security groups based on user-defined tags and native attributes on AWS. Secondly, Real Time Resource Discovery enables Zscaler's native integration with AWS to automatically locate VPCs, subnets, and EC2 resources. By eliminating the need for manual configurations, enterprises can now effortlessly integrate security definitions based on cloud attributes. Thirdly, Zscaler introduces an industry-first by inspecting all ports and protocols for multi-session, non-persistent VDI deployments in the public cloud. Lastly, expanded Cloud Coverage; Workload Communications now supports Google Cloud Platform (GCP), Azure China Regions and AWS GovCloud with FedRAMP certification.
As the utilisation of public cloud infrastructure accelerates, there arises a requirement for a simple yet effective cloud security platform to protect cloud workloads and applications. Dhawal Sharma, the Senior Vice President and General Manager of Zscaler, acknowledges the failures of legacy architectures and emphasises the need for the Zscaler Zero Trust Exchange platform to connect and protect workloads across multi-cloud, hybrid and private cloud, government cloud, and specialist availability regions such as China.
With these new innovations, Zscaler aims to radically simplify cloud workload connectivity and deliver cybersecurity, including TLS inspection, data protection, and segmentation at cloud scale and cloud speed. Customers would now be equipped to leverage the Zscaler Zero Trust Exchange platform to provide consistent protection across all environments.