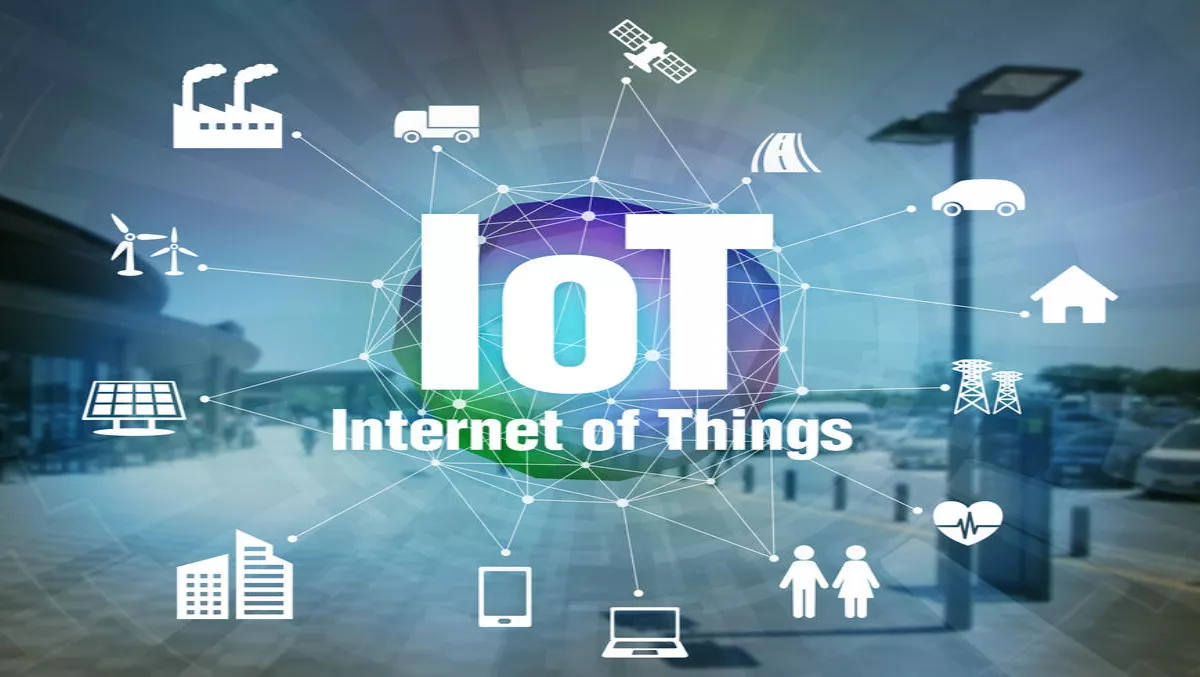 2017 will be a 'watershed year' for the insurance industry thanks to IoT
FYI, this story is more than a year old
The Internet of Things has been shaking up various industries around the globe, and it seems the insurance sector is no different.
A new study from Ovum has revealed that 67% of insurance carriers believe that IoT will have a significant or transformative impact on the insurance industry within 36 months.
According Ovum, the insurance sector is already responding to the potential disruption, with the majority of carriers dedicating significant resources to understand what IoT will mean to their organisation.
However, the analyst firms says that while the number of personal line carriers offering insurance products incorporating IoT is increasing, the take-up by consumers has been disappointing. As a consequence, and despite the industry-wide view, many carriers remain ambivalent and unclear about an IoT strategy.
"The difficulty of quantifying the investment needed to play in a nascent and uncertain market, particularly with competing IT priorities such as mandatory regulatory compliance, means many carriers are maintaining a close watching brief or implementing a minimal IoT offering until the market direction becomes clearer," Ovum says.
"While this is clearly a rational stance, it poses a risk that carriers will be unable to react quickly enough and lose market share that would be difficult to recapture should a well-resourced player from outside the insurance industry, such as Amazon or Google, use IoT technology as a platform to make a concerted move into the sector," the company explains.
However, Ovum says deciding how to play in the IoT insurance market poses some difficult strategic questions for insurers.
"For example, should carriers compete directly in the IoT space, leveraging their own brand in an attempt to establish a position at the center of the connected home? This would allow carriers to offer risk-mitigation services and seize the opportunity to move beyond their current "paying to clear up the mess" role," the analyst firm expains.
"While this would have immense potential to deepen the customer relationship, insurance carriers are not seen as a natural source of innovative, technology-enabled, customer-centric propositions, and despite the millions of marketing dollars spent building brands, carriers remain far down the list of easily recalled and trusted names, especially among younger customers," says Ovum.
Alternatively, Ovum says a partnership strategy may be the solution, which in some cases means building on well-established relationships.
"For example, a partnership between a carrier and a home security provider, telco/ISP, or utility company would offer an opportunity for both parties to leverage their own sector expertise and brands to offer a more comprehensive IoT-based proposition," Ovum explains.
"Whether such a partnership is compelling enough to overcome the brand power and resources of a tech giant remains to be seen," it adds.
Ovum says a partnership approach with a tech giant is also a possibility, although at least from the consumers' perspective, it is unlikely to be a partnership of equals.
"The brand familiarity and positive consumer sentiment of a Facebook, Amazon, or Apple far exceeds that of most carriers," Ovum explains.
"The role of the insurer could be reduced to that of an essentially anonymous underwriter of risk. While this potentially offers high-volume opportunities with lower acquisition costs, it would be highly price sensitive and leave carriers exposed as interchangeable providers of commodity products," it says.
"IoT does not mean the end of traditional personal line insurance or established carriers – all the IoT in the world will not stop a hurricane, flood, or people just plain breaking things," Ovum says.
"But, in Ovum's view, 2017 will be a watershed year for the insurance industry."
While the future IoT landscape remains unclear, Ovum says it expects to see a growing number of carriers coming to market with a range of IoT strategies and propositions.
Most of these will be incremental "toe-dipping" exercises as the industry remains cautious.
"While this is entirely understandable, it presents a risk if IoT adoption takes off rapidly in 2017 and one or more of the tech giants establishes an unassailable position within the connected home," says Ovum.
Related stories
Top stories