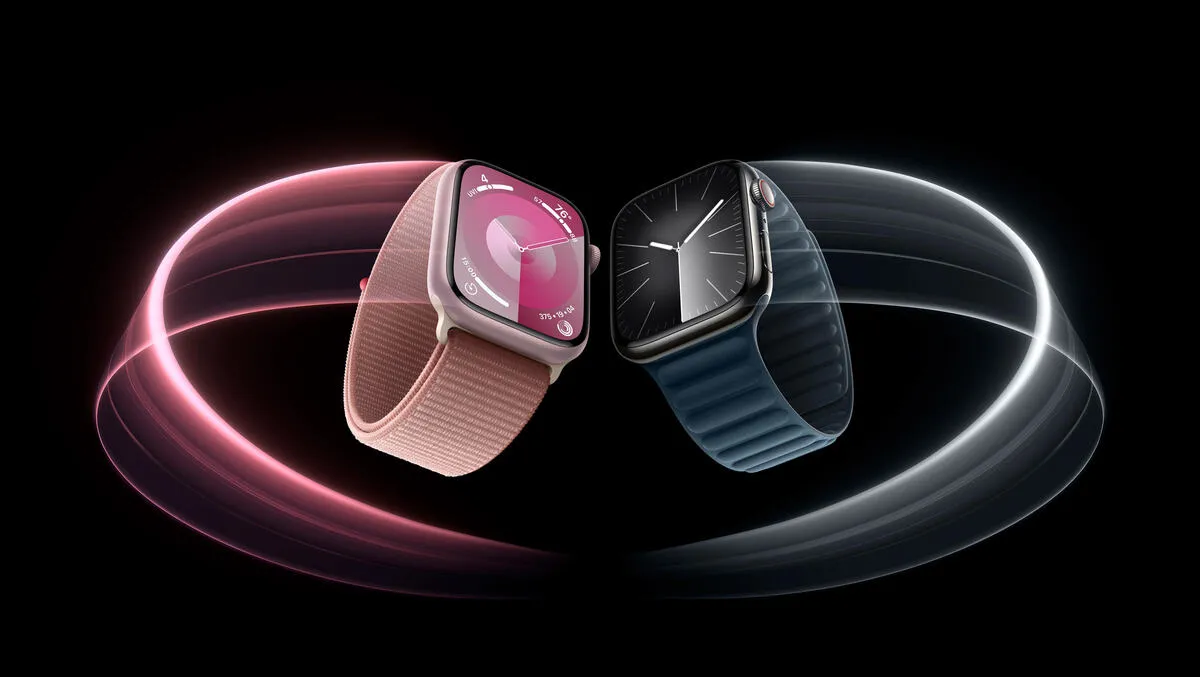 Apple reveals new Watch Series 9 and Watch Ultra 2
Wed, 13th Sep 2023
By Tom Raynel, Managing Editor
In addition to the release of the iPhone 15 lineup, Apple has announced the next generation of its smartwatch devices, the Watch Series 9, Watch SE and Watch Ultra 2. Like the iPhone 15 series, the new devices come with a range of upgrades to both the hardware and software, with some exciting new features.
"Apple Watch is an indispensable companion that helps millions of people with their health, fitness, communications, and safety," says Jeff Williams, Apple's Chief Operating Officer.
"We're introducing our best Apple Watch lineup, with incredible new capabilities and technological advancements, including a new double tap gesture, brighter display, as well as our first-ever carbon neutral products. Whether users are upgrading from earlier models or buying their first, there's never been a more compelling time to experience Apple Watch."
What's new in the next generation?
With a new generation comes new technology, and that is no different here. Apple's Watch Series 9 and Watch Ultra 2 feature Apple's new S9 SiP silicon, delivering the most powerful performance yet in an Apple smartwatch.
With a new chip comes new capabilities, with Apple introducing a new double tap gesture, allowing for easy control using just one hand and without touching the display. Users can tap the index finger and thumb of their watch hand together twice to quickly and conveniently perform many of the most common actions on the devices.
Apple Watch Series 9 and Watch Ultra 2 also have a new 4-core Neural Engine that can process machine learning tasks up to twice as fast when compared with Apple Watch Series 8. The power efficiency of the S9 SiP also allows for an all-day 18-hour battery life.
Also enabled by the second-generation Ultra Wideband chip, Precision Finding can now direct you to your iPhone by showing you its approximate distance and direction, available on both devices.
The display for the Watch Series 9 and Watch Ultra 2 have seen some improvements, with the brightness now capable of reaching 2,000 nits in the Series 9, double that of the Watch Series 8, and 3,000 nits on the Ultra 2.
All the devices also come with the latest iteration of watchOS 10, delivering new features, including a new Smart Stack to show relevant widgets, new Compass Waypoints and Maps capabilities and the ability to measure time spent in daylight.
Specifically, the Apple Watch Ultra 2 has been designed for extremes and has been tested for use across the largest range of altitudes for any Apple product, from 500 metres below sea level to explore the lowest valleys and up to 9,000 metres to ascend the world's tallest peaks.
"This year we've made our most rugged and capable Apple Watch even better," added Williams.
"Apple Watch Ultra 2 is our most advanced Apple Watch, with great performance and feature updates. It's perfect for anyone who wants our biggest, brightest display, longest battery life, and best GPS of any Apple Watch, all in a stunning design."
The Apple Watch SE
The Apple Watch SE represents Apple's commitment to offering lower price options for those on a budget, with the Apple Watch SE the latest in this lineup.
Featuring a similar design and functionality as the other watches announced, the Watch SE is a great way for users to start their Apple Watch journey.
It comes with Apple's S8 silicon chipset and a slightly dimmer display, with a maximum brightness of 1,000 nits.
Better for the environment
One of the most significant announcements with these new devices was the reveal that select case and band combinations of Apple Watch Series 9, Apple Watch Ultra 2, and Apple Watch SE are Apple's first-ever carbon-neutral products.
"At Apple, we are committed to making products customers love and protecting the planet at the same time, and this year, we hit a key milestone toward our Apple 2030 goal," says Lisa Jackson, Apple's Vice President of Environment, Policy, and Social Initiatives.
"Our first carbon neutral products were made in a uniquely Apple way, steeply reducing carbon emissions from materials, electricity, and transportation through innovation and design."
This represents a significant milestone towards Apple 2030, which is Apple's plan to be carbon neutral across its entire business, manufacturing supply chain, and product life cycle by 2030.
The Apple Watch Series 9 is available in 41mm and 45mm sizes in starlight, midnight, silver, (PRODUCT)RED, and a new pink aluminium case, as well as stainless steel in gold, silver, and graphite cases. Any aluminium Apple Watch Series 9 with a new Sport Loop band is carbon neutral.
Apple Watch SE is available in 40mm and 44mm aluminium cases and is carbon neutral when paired with a new Sport Loop band.
Apple Watch Ultra 2 is available in 49mm, and is carbon neutral when paired with a new Trail Loop or Alpine Loop. New band colours are available for the Alpine Loop (blue, indigo, olive), Trail Loop (orange/beige, green/grey, blue/black), and Ocean Band (blue, orange).
All new Apple Watch Trail Loop and Alpine Loop bands are carbon neutral and contain over 30% recycled content.
The Apple Watch Series 9, Watch Ultra 2 and Watch SE will be available to order today, with general availability beginning Friday, 22nd September.