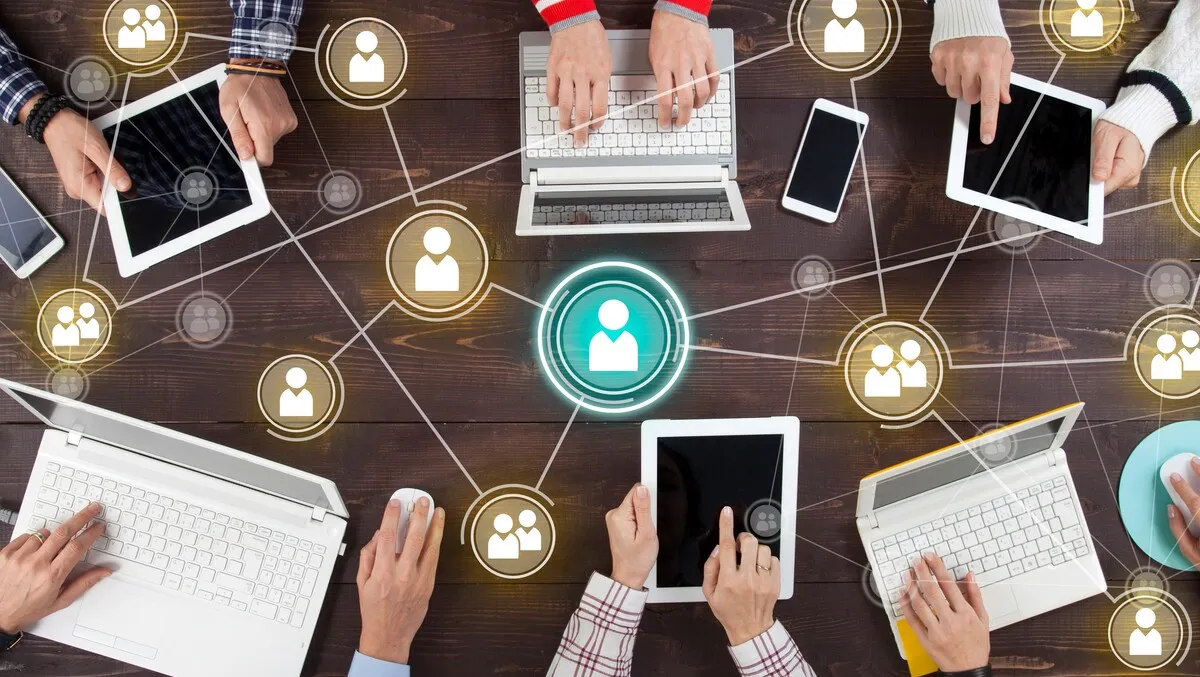 Are your communications just good enough or great?
Thu, 25th May 2023
While many collaboration solutions deployed in organisations over the past few years might have been considered "good enough" technology, if you are thinking of using these solutions for customer communications, they are typically not good enough.
"Good enough" tech can make compromises in many ways - reliability, quality, security, usability or functionality.
Through necessity, a range of these collaboration applications has been deployed into corporate environments, adding to the complexity for digital workers. The less functionality an app has, the more apps we need to have running. A recent Gartner survey found that the average number of applications a knowledge worker uses is 11, compared to six applications in 2019. 40% of digital workers are using more than the average number of applications, and 5% of workers use 26 or more applications at work.
Voice is the one application where "good enough" won't cut it. The phone is still king in communications, so voice needs to be great.
In a recent RingCentral survey of Australian workers, respondents were asked to rank communications tools based on how secure (e.g., privacy, hacking) they believe they are. The phone was in front, followed at a distant second by email. In an earlier survey, 90% considered phones one of their main communication tools, while 52% said it is their primary communication tool; for 95%, phones are seen as crucial to customer engagement and generating income.
If your organisation is already using a collaboration tool, the good news is that your phone doesn't have to be another application. That collaboration tool is likely Microsoft Teams - but it is probably only being used internally.
"Most Microsoft Teams users do not have access to integrated calling capabilities, which means they can't use Microsoft Teams to place calls outside the organisation or to customers," said Irwin Lazar, President and Principal Analyst at Metrigy.
Lazar states that more than 47% of organisations choose to use a unified communications service (UCaaS) provider to enable calling capabilities for Microsoft Teams - including RingCentral. "RingCentral options for Microsoft Teams provide flexible, and highly reliable, deployment options and the ability to integrate enterprise-grade telephony, fax, analytics, CRM integrations, and other capabilities into a Microsoft Teams deployment," he says.
An adopter of RingCentral for Teams is the City of Kalgoorlie-Boulder in Western Australia. Two important solution criteria for the City were having integration with Microsoft Teams and a mobile application for the phone so that a user's device could also operate as a full company phone, said Alyce Spokes, the City's ICT Manager: "A lot of our staff are rarely in the office or at their desks, but only having a mobile phone or simply transferring calls to our mobiles doesn't always make it easy to contact someone. It also doesn't give you any awareness or visibility on what's coming through to our phones."
Consolidating on a RingCentral platform has given the City's users time to discover the benefits of using the embedded RingCentral functionality in Microsoft Teams as well as the RingCentral app on their computers and mobile devices.
One of the side benefits for the City has been the increased adoption of Microsoft Teams across the organisation. While all staff had access to Teams, only 5-10% had been using it prior to RingCentral. However, the percentage had increased to 83% of Teams utilisation in just three months with the addition of RingCentral's embedded contact functionality.
We have just released RingCentral for Microsoft Teams 2.0, which delivers a significantly enhanced, purpose-built experience with innovative features that boost productivity, including voicemail transcription, call recording, bi-directional presence sync, unified contact search, and can be coupled with RingCentral Contact Centre, one of the world's leading contact centre solutions. Best of all, our solution provides direct routing with an embedded dialler for Teams, functionality that doesn't require a Teams Phone or E5 licence, making it more cost-effective without compromising on capability.
In addition to the feature-rich experience and third-party integrations that help to reduce that application sprawl that is eating into worker productivity, by embedding RingCentral's world-class cloud PBX capabilities into Microsoft Teams, organisations enjoy 99.999% reliability for voice - irrespective of Microsoft Teams' own 99.9% uptime SLA (or nine hours of downtime annually). Three nines are OK for internal collaboration but not good enough for mission-critical customer communications.
Hundreds of Australian organisations, especially in industries where customer engagement is critical, and communication downtime means major disruption to revenue and operations, are already using RingCentral for Microsoft Teams, so it's exciting to see that our new RingCentral for Microsoft Teams 2.0 solution will be available in open beta at the end of May and generally available later this year.