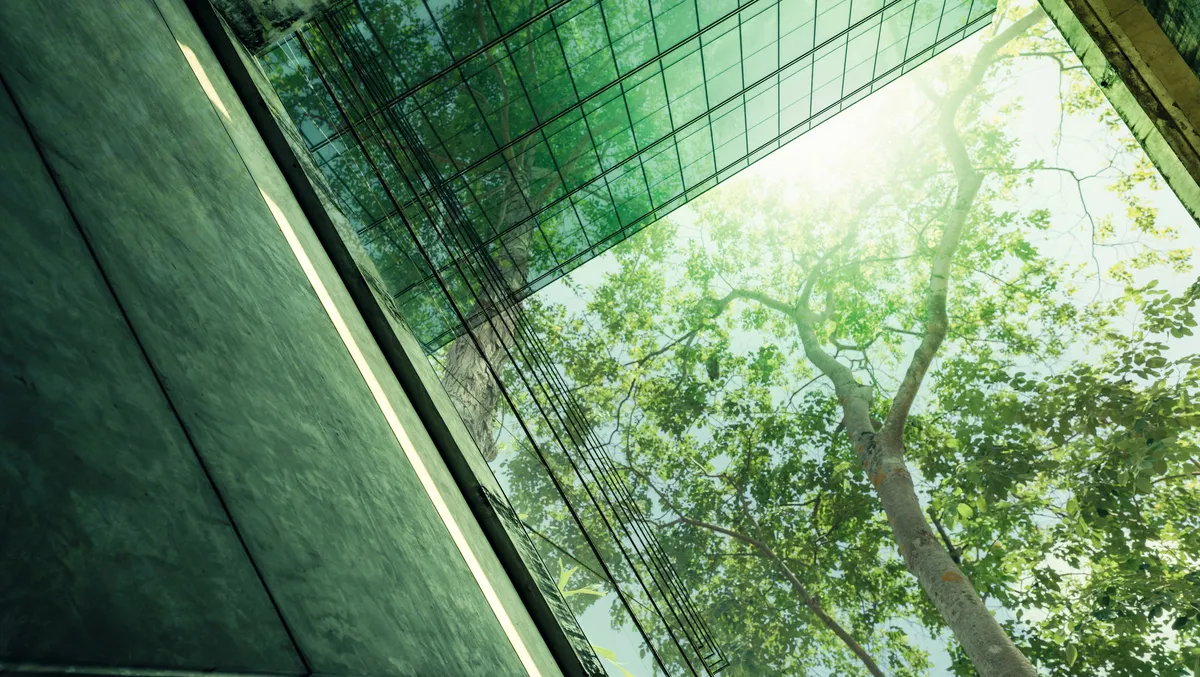 Blue Connections IT achieves carbon neutral certification
Blue Connections IT has achieved carbon neutral certification for its business operations for the financial year ending June 30, 2022 as assessed by Pangolin Associates and certified by Climate Active against the Climate Active Carbon Neutral Standard.
Climate Active is an ongoing partnership between the Australian Government and Australian businesses that aims to promote and drive legitimate climate action. Its a voluntary program that ensures every company is measured to the same standard, providing best-practice guidance on how to measure, reduce, and report emissions data. The carbon neutral certification offered by the program is widely regarded as one of the most rigorous in the world.
To achieve carbon neutral certification, which is certified by Climate Active, organisations must complete a greenhouse gas assessment that accounts for the carbon produced from the entire value chain of the business's operations. For example, organisations must collate information on electricity usage, how many business kilometres have been flown or travelled, as well as transport and freight information. The company must account for all carbon created as a result of the business being in operation. This includes cleaning, software, and stationery as well as professional services such as lawyers, public relations, and advertising.
During the assessment process, companies are required to develop a strategy to reduce their carbon emissions rather than relying solely on offsetting. This strategy ensures that organisations are actively working towards avoiding and reducing their carbon emissions. Additionally, the assessment serves as a baseline for future financial years and lets businesses track their progress and identify areas to align their company with a low carbon future.
"Blue Connections IT is proud to have achieved carbon neutral certification, certified by Climate Active, which is an important step in its sustainability journey," says Gordon Brownell, chief executive officer, Blue Connections IT, said,
"Blue Connections IT is committed to continuing to enhance its business practices with its low carbon offset of 1,560 tons of carbon dioxide produced in the financial year ending June 30, 2022, evidence of some of the tangible actions the organisation has already taken."
Blue Connections IT installed a 75-kilowatt solar panel array on its warehouse in 2021, which provides clean, renewable energy and significantly reduces its carbon emissions. This array will be doubled to over 150-kilowatts in 2023 with battery storage to come online.
Blue Connections IT's fleet of electric vehicles, used for deliveries and by engineers, also reduces its carbon footprint, and the organisation plans to continue to transition more of its vehicles to electric in the future. The business has also signed up with a car leasing company that provides employees with easier access to procuring electric vehicles and has installed six electric car changing stations with plans for additional charging stations to be installed.
In addition, the company uses recycled cardboard in its warehouse, replacing plastic packaging with a sustainable alternative. Blue Connections IT incorporated sustainable principles in the design of its head office, further underscoring its ongoing journey towards a more sustainable future with rainwater collected and used in the toilets and on gardens.
"The ongoing assessments, conducted by Pangolin Associates, ensure that Blue Connections IT remains carbon neutral beyond the financial year ending June 30, 2022," says Brownell.
"This assessment is crucial to the business's efforts to reduce its impact on the environment, and the lessons learned as a result of the Pangolin Associates process has assisted Blue Connections IT to identify areas of operation that can be made more sustainable, which will help the organisation reduce its carbon emissions in the future."
Matthew Coleman, senior consultant environment and energy, Pangolin Associates, adds, "Companies often look at achieving carbon neutral certifications as a box-ticking exercise.
"Blue Connections IT is authentic in its desire to achieve carbon neutrality and continue its journey towards a sustainable operation. The Blue Connections IT team recognises the threat of climate change and as a business is committed to reducing its impact on the environment as much as possible," he says.
"The assessment process can be long and difficult for organisations and its not uncommon for businesses to stall when they realise how much work is involved. Blue Connections IT has been one of the fastest organisations to collect all of the relevant data to complete the assessment. This is a testament to the business commitment to achieving carbon neutral certification and establishing more sustainable operating practices."
Brownell says, "Blue Connections IT and its customers have a strong connection to the environment and sustainability.
"Customers drive Blue Connections IT to achieve more sustainable practices and its important to Blue Connections IT to continue to take steps towards reducing its impact on the environment," he says.
"This action is also inspiring staff of Blue Connections IT to incorporate sustainable practices into their personal lives. For example, several employees recently had solar panels installed on their homes, demonstrating the influence that the company is having beyond its operations.
"Blue Connections IT partners with likeminded businesses that are equally committed to achieving sustainability and recognises that its environmental impact goes beyond its operations and extends throughout the supply chain. Through its partnerships with leading vendors, Blue Connections IT is dedicated to achieving a sustainable value chain and operating ecosystem. It is actively engaging with suppliers to help them reduce their carbon emissions," Brownell says.
"By collaborating with suppliers, Blue Connections IT can work towards achieving its shared sustainability goals, which will ultimately help the organisation reduce its own emissions."