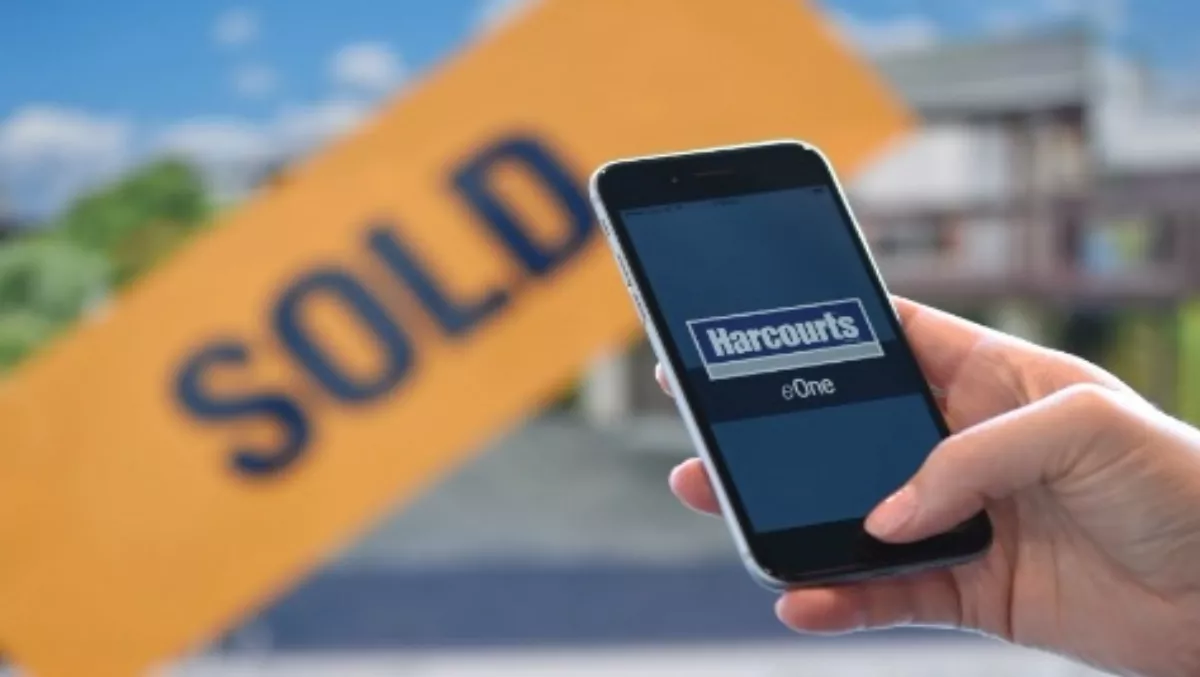 Custom apps 'transform' Harcourts Real Estate business
FYI, this story is more than a year old
Harcourts Real Estate says custom iOS apps have helped transform their business – and the apps themselves have now won recognition from Apple.
The suite of apps are designed to improve Harcourts Real Estate agents productivity, and the customer experience.
Apple has produced a video and business case studies about the iPad and iPhone apps – an accolade reserved for companies 'developing the most cutting edge business solutions' using Apple technology. The case study is running on Apple's global website.
Harcourts says it is the first ANZ based global company and the first real estate business to receive the Apple recognition.
Gregg Toyama, Harcourts head of eBusiness, says innovation with mobile technology is at the forefront of everything they do to drive efficiency for their agents and unmatched customer service for clients.
The company has produced three custom apps: eOne helps agents manage and access information about properties and contacts; eCampaign helps agents to create a fully customisable marketing plan, allowing an agent to mock up marketing options on their iPad over a cup of tea with a client; and eInspect handles property inspections and reports.
"We're changing the playing field of the real estate industry by becoming more agile and responsive to clients' needs. We can deliver what they need faster and more effectively which gives us a competitive edge and further establishes our brand as a leader in innovation."
Toyama says the custom suite of apps, which were developed in Australia 'have completely transformed the way our agents do business'.
"By nature real estate is a mobile business. Agents are on the road, meeting clients, inspecting properties and showing homes," Toyama says.
"The apps we created give our agents instant access to the tools they require to do their job effectively in the field."
He says agents now have access to an unprecedented level of information – including detailed client and buyer information, real time for sale and sold property data, third party industry data and marketing products – wherever they are.
Toyama says in some instances the apps are helping agents save hundreds of hours per year.
He cites property management as an example.
"A property manager inspects 100 properties every quarter. One average inspection report requires 30-45 minutes of coordinating photos and paperwork in the office.
"With Harcourts' eInspect app, photos and notes can be merged to produce the report on their iPad at the property, in minutes. The reduction in total time spent to report on each property saves around 50 hours per quarter," Duncan says.
"This is significant for the productivity and profitability of our members' businesses when thousands of dollars can be re-directed into providing a better level of service for our landlords and tenants and investing in professional development for employees."
Related stories
Top stories