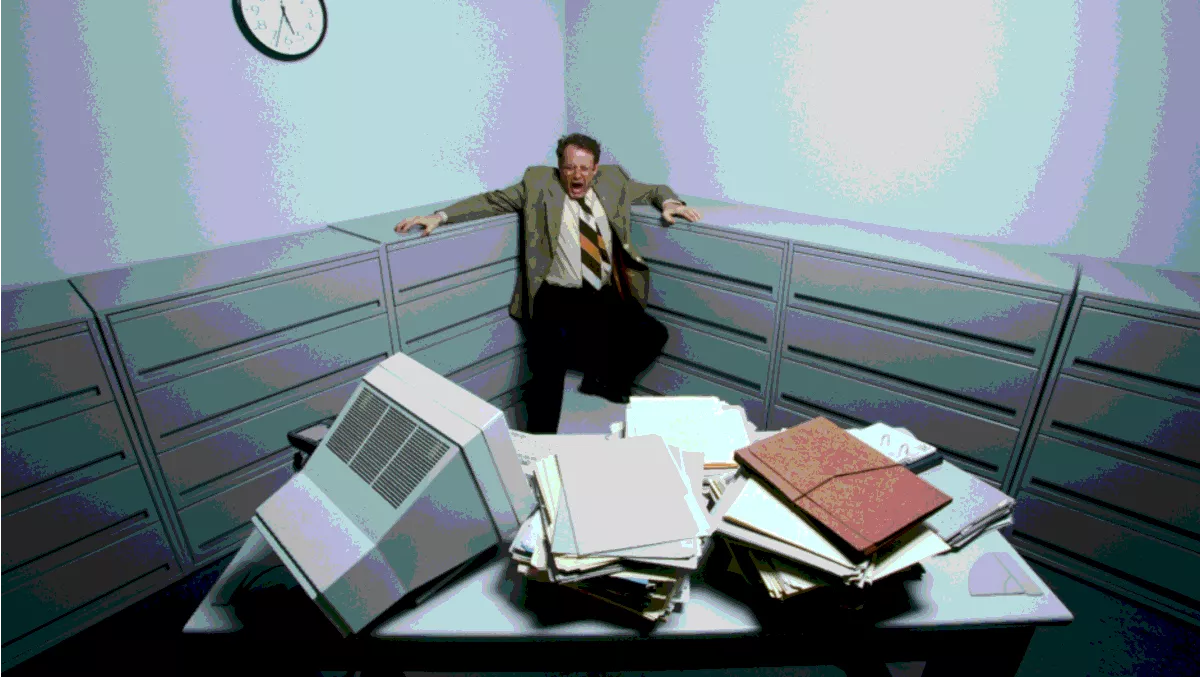 Data: is it really helping?
FYI, this story is more than a year old
Data strategies can create massive opportunity for businesses, with targeted data analysis providing benefits across the board.
Despite this importance, it can be difficult to pinpoint the value of a data project, which can result in wasted time and wasted resources for a company.
According to Teradata, these difficulties can be traced back to six common mistakes.
"The underlying issue is usually a lack of connection between data projects and important business objectives," explains Alec Gardner, general manager, Advanced Analytics, Teradata.
"For data projects to deliver value, they must explicitly lead to insights that help the business achieve its goals," Gardner explains.
"Sometimes it can be easy for project leaders to lose sight of these goals, leading to projects that are considered unsuccessful," he says.
Having no plan for data management across business initiatives
Different business initiatives have different requirements, so separate teams build entire data repositories and analysis solutions independently, Gardner says.
"This means data is scattered everywhere without any cohesion. This results in excessive technology costs, the inability to analyse data across data domains, slow delivery times, and bewildering complexity.
It makes it difficult to share data across business units," he says.
Gardner says a more sensible approach is to consolidate data analytics programs and build solutions that meet the entire business' needs, rather than building separate solutions for every project.
Implementing buzzwords without linking to business initiatives
Before deciding to implement certain capabilities, it is important to understand the business drivers for these specific capabilities, Gaarnder explains.
"Many organisations implement capabilities according to current buzzwords, such as big data, cloud, predictive analysis, and more, without consideration for the value that will actually be delivered," he says.
Implementing data domains without linking to business initiatives
According to Gardner, sometimes organisations focus on the data itself rather than the planned uses of the data.
"When a project is focused on implementing a data domain without any specific business uses to drive the scope, then the project takes much longer, costs much more, and has a good chance of being cancelled before it is completed," he says.
Using current systems as the basis for a roadmap
Too many organisations look at improving current systems as an end, rather than a means, Gardner says.
"This can mean genuine integration is sacrificed and the roadmap fails to meet the needs of high-priority business initiatives."
Being content with executive sponsorship
"Executive sponsorship is less useful if the executive in question is pushing for certain projects to be completed regardless of their relationship to actual business goals," says Gardner.
"Projects can live well beyond their natural expiration date simply because a powerful executive continues to support them."
Confusing analytics with IT projects and operations
"There is a difference between experimentation and IT projects, and they should be managed, prioritised, and treated as such," states Gardner.
He says organisations too often abandon the rigour of IT projects because they believe experimental approaches are sufficient.
"In reality, this is a way to avoid the hard work of improving scoping and implementation practices in need of repair since long before the advent of big data," Gardner explains.
"Organisations that confuse analytic research and development, and IT operations risk a disconnect between IT and business expectations, and failed business results," he says.
"By avoiding these common mistakes, organisations can ensure data projects deliver real business results and a strong return on investment."
Related stories
Top stories