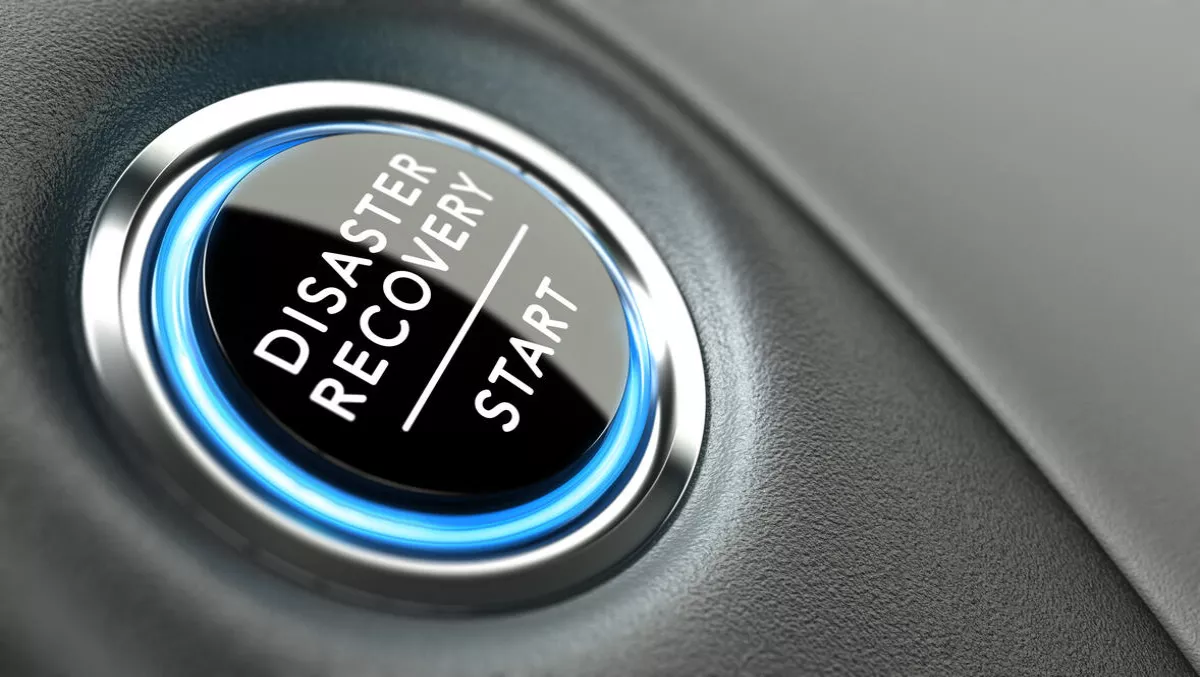 Disaster recovery in 2017, according to Zerto
FYI, this story is more than a year old
The new year is well and truly upon us, and with every new year comes an influx of new predictions that the IT industry can expect to deal with.
This year is no different, and the team at Zerto has provided us with their top predictions in the disaster recovery scene that ANZ businesses should be ready to encounter in 2017.
1. IT Resilience and Spend
According to Matthew Kates, country head, Zerto ANZ, 2017 will see a rebalancing of spend from traditional security solutions to data protection and recovery.
"Whilst security spend protects the perimeter fence, there are simply too many cases of breaches getting past these defenses to not have a plan B in place," Kates says.
A Telstra Cyber Security Report revealed 23.7%of Australian organisations surveyed detected a business interrupting security breach during an average month – more than twice as often as in 2014.
"A hacker only needs to be right once to gain access, whereas the company has to be secure 100% of the time," says Kates.
"CIOs and CEOs are starting to recognise that millions of dollars in IT security investments, while critically important, are just not enough when a disaster such as a hack or ransomware breaks through the perimeter or a natural disaster like a hurricane floods their data center," he explains.
According to Kates, in the wake of a disaster, companies quickly come to the realisation that without the right investments in a disaster recovery solution, their businesses are exposed.
"To be proactive, companies need a plan and tools in place to recover from any disaster very quickly with as little revenue and end-user impact as possible," he explains.
"Even if an organisation has implemented the best preventative security technology, disasters can and do still happen."
2. Backup and DR are consolidating
"Our prediction for 2017 – is that backup and disaster recovery (DR) will consolidate," says Kates.
"Customers will be able to get long term archiving out of their DR solutions, which may render some backup solutions redundant," he explains.
"Many DR solutions, for example, have backup like features, including point in time recovery, which can even be more granular than traditional backup options, recovering from seconds – not hours – ago."
Kates says threats are on the increase, whether malicious, accidental or courtesy of Mother Nature, and data protection is an absolute must for business continuity.
"In 2017, with SLAs increasing, we predict that DR solutions will keep expanding their capabilities further and further into the backup space," he says.
3. Hybrid Cloud is Where it's At
Kates says over the last few years we've seen previous predictions around increased public cloud adoption come to fruition, and he predicts 2017 will be the year hybrid cloud asserts itself as the dominant cloud environment.
"Cloud spending will continue to be on the incline, and we believe a majority of that spend will go toward hybrid cloud infrastructures; this is proving to be the sweet spot for the enterprise," he explains.
In 2017, IDC estimates that over 85% of enterprises will commit to multi-cloud architectures encompassing a mix of public cloud services, private clouds, community clouds and hosted clouds. IDC also predicts that by the end of 2016, 65% of Asia Pacific enterprises will commit to hybrid cloud architectures.
"Organisations that have spent a lot of time and resources on their own data center are not likely to do away with it all overnight," Kates adds.
"Adopting a hybrid cloud environment allows for a transition to cloud in a way in which feels most comfortable; a gradual approach that can provide both immense cost savings as well as recovery benefits."
Hybrid cloud allows for a variety of recovery options should the need arise, on-premises, public cloud or a little of both, which help companies be better prepared for a variety of disaster scenarios, according to Kates.
Additionally, the perceived complication and expense of transitioning to cloud, that has previously held many IT organisations back, is now starting to wither.
"More and more companies are realising that adopting a hybrid cloud approach, with the right partners in place, can actually be quite simple and affordable," Kates says.
4. Greater Compliance
With near daily accounts of very public outages and hacker-related issues effecting large organisations, Kates says we can assume that, at the very least, there will be discussions by organisations and government around stricter disaster recovery regulations.
"Therefore, we believe many early-adopter organisations will want to get ahead of any new mandates, and will be assessing the easiest, most affordable ways to adopt and implement new solutions to meet these regulations," he explains.
"In many cases, new regulatory needs of these industries may start to also shape the solutions the disaster recovery market offers," Kates says.
"At Zerto, for example, we work hand-in-hand with our partner community to tweak and update our software, on an ongoing basis, to ensure it's meeting compliance-based needs, and this often results in new product offerings that benefit our customer base as whole," he explains.
Related stories
Top stories