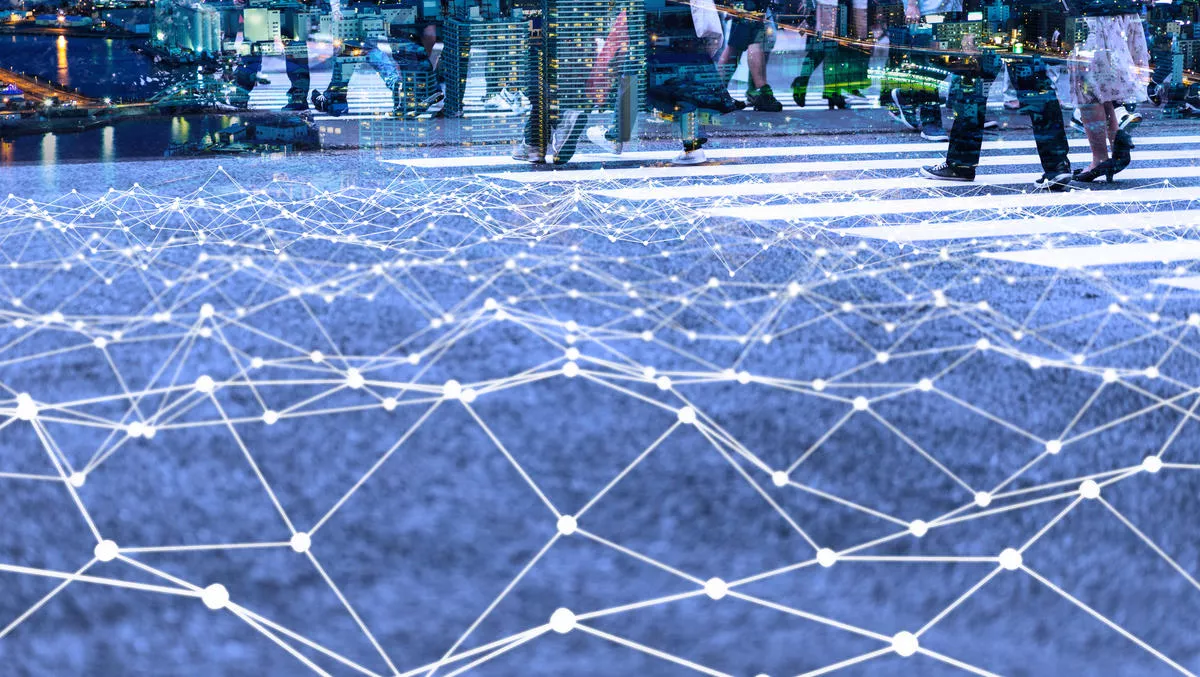 Driving revenue from the Edge
FYI, this story is more than a year old
The pandemic has created a boom in internet use across the globe, in turn accelerating the demand of 5G and its deployment, forcing enterprise innovation in the space faster than ever predicted.
In fact, a recent IDC report revealed that many organisations are leveraging the benefits of becoming a 'connected enterprise' to future-proof themselves against further disruptions. As the wave of remote working continues to become more of a permanent fixture, and reliance on cloud platforms and video collaboration tools increases, connectivity as a concept will be embraced more than ever.
It is expected by 2023, 5G and Edge will provide $517 billion of revenue across industrial manufacturing, connected health care, intelligent transportation, environmental monitoring and gaming alone.
With the backing of the Australian Government and its investment of almost $30 million — set to improve the allocation and management spectrum and trial 5G uses across different industry sectors — it's no wonder organisations are jumping at the opportunity to deploy 5G capabilities.
In January, Telstra announced that over half of Australians now lived within the telco's 5G coverage footprint, with a target to provide coverage for 75% of the country's population by the middle of 2021.
5G Edge provides a clear monetisation path for organisations prompting an acceleration of alliances between telcos and hyper-scalers to become leaders in the space by driving a broader 5G-enabled digital ecosystem. Co-creation plays a significant role here as the two understand the power of collaboration to bring the most innovative and cost-effective solutions to market.
So how can enterprises drive revenue from the Edge?
Edge computing use cases are wide-ranging with applications across various industries and B2B scenarios for facilitating low latency applications and enriched experiences. For example, processing data from multiple devices in a manufacturing unit and using the insights generated to take autonomous action.
As the official digital innovation partner of Tennis Australia, Infosys leveraged digital technology to enhance the tennis experience for both those onsite and those unable to attend in person. Using digital as an equaliser to bridge the physical gap, Infosys and Tennis Australia uncovered new possibilities by leveraging cloud, AI and 3D virtual experiences.
These experiences include AI Video analysis on the player app, allowing coaches to provide live feedback from the other side of the world, and the AO virtual slam, which transported fans into the Rod Laver Arena. Digital innovations reimagined the sporting norm well beyond this year's Grand Slam, representing a shift towards placing technology at the core of the tournament to elevate immersion, passion and experience for those on the court and across the globe.
These immersive experiences are transferrable across many industries, and we foresee this being further enhanced by leveraging 5G, edge computing and mixed reality capabilities. Through Edge computing, we have the opportunity to redefine the way society lives and consumes services of the future, essentially sewing the digital fabric of society.
Realising this opportunity is not without its challenges, though. IDC found that by 2023, 90% of businesses will still struggle to find the 'killer' 5G application, while struggling to drive meaningful return on investment on the upfront cost because of limited integration.

To prevent this and grow revenue through edge computing, it is essential organisations have an integrator on their side who can lead the partner ecosystem, design, build and integrate the solution with an existing core network. We are stepping into a new era of possibilities, and it's important to have both the right infrastructure and partners on board to build the best capabilities from 5G in Australia.
To learn more about Infosys, https://www.infosys.com/australia/