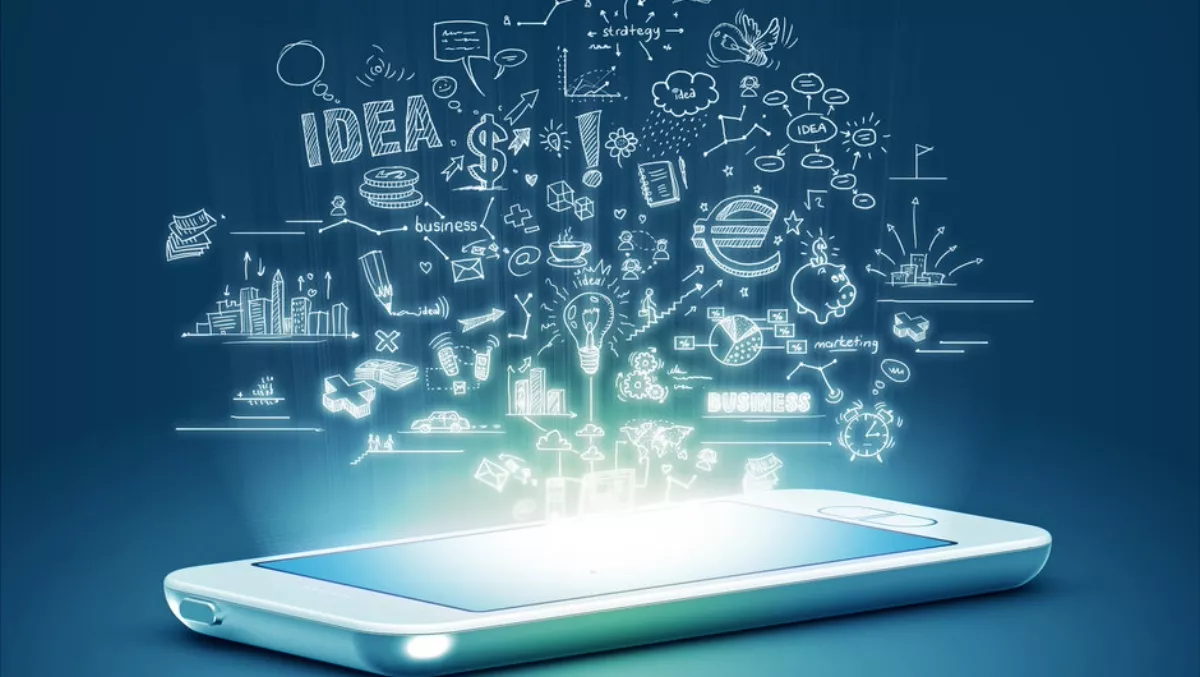 Four reasons it's time to switch to cloud communications
Mon, 31st Dec 2018
FYI, this story is more than a year old
In organisations across Asia Pacific, server rooms once hummed with wires, black boxes and blinking lights managing their legacy on-premises communications equipment. But a transformation has taken place to move business communications to the cloud with Unified Communications as a Service (UCaaS) and now these spaces are no longer required.
There are some organisations, though, that have delayed moving their communications to the cloud and now find themselves burdened with a large on-premises footprint of legacy Private Branch eXchange (PBX) equipment and phone systems from multiple vendors scattered across different locations. These systems lack needed functionality, but costly upgrades and replacements have been delayed due to the assumed high costs and inherent risk.
Here are four reasons Asia Pacific businesses need to switch to UCaaS:
1. Productivity soars
When you combine communications capabilities into one user-friendly interface, your entire organisation wins.
Our 2018 research study From Workplace Chaos to Zen: How App Overload Is Reshaping the Digital Workplace found that more than 72% of APAC workers say their communications volume is a challenge to getting work done. In particular, 35% of Australian workers toggle between apps up to five times an hour, and 44% claim navigating across multiple apps makes their day more chaotic.
With one communications platform, there are no more hassles and distractions due to switching between applications and devices - employees have everything they need right in front of them, all the time, on any device. And this is what they want - 63% of workers believe having one platform makes them more productive.
It's a win for employees and for IT staff, who also reap big benefits and cost savings through reduced complexity and management requirements.
2. Attract and retain young talent
When your business is kicking goals and growing rapidly, you will need to attract and retain the right talent. You also need to ensure that their workday is not disrupted by being forced to use clunky outdated technology.
The new generation of employees want more than just a salary from their employer - they want to feel at home in their work environment.
It's a fact that more than half of the workforce will be made up of millennials by 2020 according to PwC. By the time we get to 2025, that could easily be as high as 75%, so all APAC organisations need to ensure that the communications and collaboration technology they deploy is as good, or preferably better, than what millennials use in their personal lives.
Companies from every sector need to start a conversation about how they can empower and support those 18 to 35-year-olds in their organisations, with an understanding that they were born and raised in an always-on and constantly connected environment. UCaaS solutions are 100% able to address this issue and give the younger members of the workforce the technology they desire.
As the younger employees continue to crave intuitive, innovation-rich and mobile solutions for communication and collaboration, UCaaS is the obvious choice for most organisations. With UCaaS, employees can communicate via the mode of their choice - team messaging, voice calls, video and SMS.
UCaaS solutions enable workers to connect with their colleagues quickly and choose how they prefer to communicate. There's no waiting for things to be installed, loaded, or updated by the tech team.
3. Better quality of service
Always being on and available is essential in today's constantly connected world.
With UCaaS solutions, organisations can maximise their uptime and essentially eliminate downtime. To maintain a consistently good service 24 hours a day, organisations often rely on the ability to scale and leverage remote employees and they will serve customers from locations around the world.
For these kinds of organisations, cloud communications will maximise uptime and coverage through multiple, remotely hosted data centers, allowing them to avoid costly interruptions and downtime.
With a legacy on-premises communications system, redundancy can be extraordinarily difficult to achieve. But when multiple organisations share resources in the cloud, they can achieve a level of redundancy that would otherwise be too costly to provide with an outdated legacy on-premises system.
When a disaster occurs, business continuity is much more straightforward with UCaaS solutions. The cloud can protect organisations from the effects of disasters because they can get up and running quickly after an incident, and even continue running the entire time. The ability to quickly reroute calls to remote locations and mobiles means that the organisation is always on and always contactable. Being able to remotely access voicemail or use cloud-based auto attendants to continue taking calls enables seamless business continuity.
4. Integration with other cloud-based applications
The ability to integrate business communications directly into cloud-based business-critical applications such as Office 365, Salesforce, ServiceNow and Box provides an enormous benefit previously unexplored with legacy systems.
By having the flexibility to customise integrations and infuse communications capabilities into other applications, businesses can achieve more efficient and streamlined workflows.
For instance, by integrating communications with a specialised CRM solution, a service agent can see who's calling and then quickly access that customer's call history and specific information to be able to provide more efficient customer service.
Overall, there is a shift happening in business communications as companies recognise the changing workplace behaviour and the new reality of cloud solutions dictating the next era of work.
It is an exciting and empowering time for technology chiefs to take a step back and re-evaluate their communications infrastructure, so they can build the cloud communications ecosystem of the future.