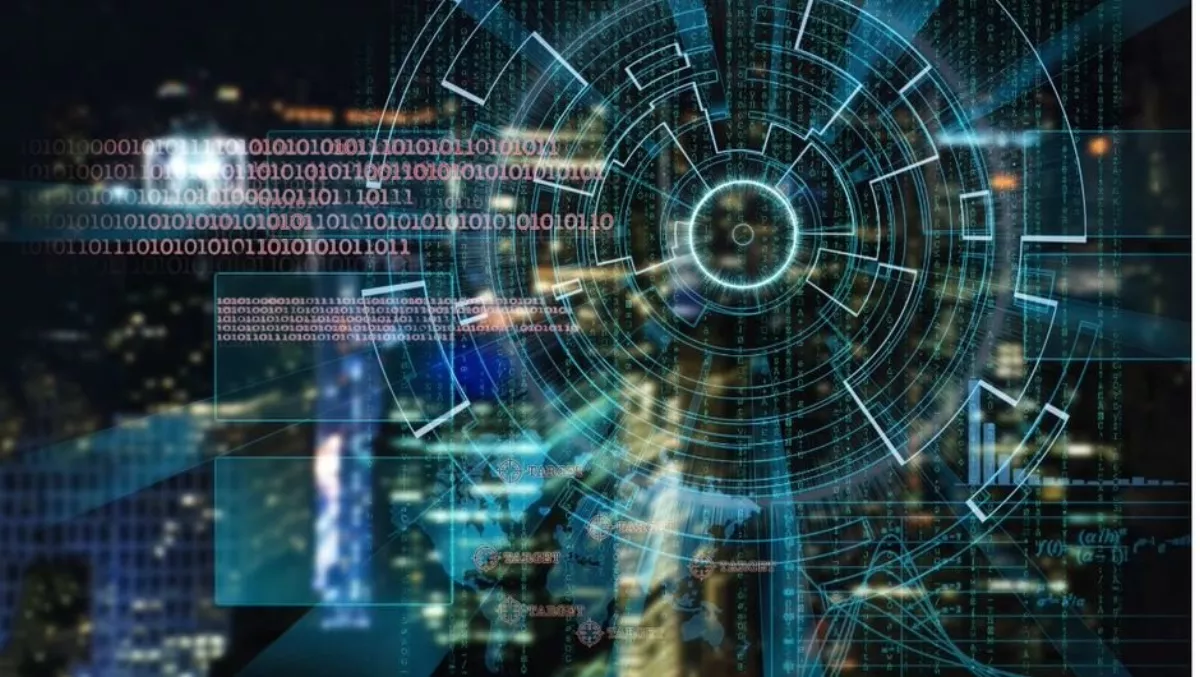 How voice biometric solutions reduce friction and cut fraud
FYI, this story is more than a year old
Fraud is on the rise. Traditional authentication methods such as PINs, codes and passwords are failing their primary purpose of securing customers' accounts and their confidential data.
The solution? By deploying voice biometrics solutions, organisations are able to authenticate customers' transactions instantly. It also stops the fraudulent account access that has been enabled by knowledge-based challenges, and in the process, improves customer satisfaction by replacing authentication processes with a frictionless experience.
Say goodbye to the past: Traditional authentication methods
Traditional authentication methods force consumers to remember complex alphanumeric passwords and share private information about themselves. Everyone has experienced calling a contact centre and being subjected to an interrogation process – naming their first school or recalling their mother's maiden name – to verify their identity.
Beyond imposing an unpleasant customer experience, these knowledge-based authentication methods adversely impact the bottom line. Extended authentication processes, although necessary, increase overall operational costs and contribute to both agent and customer dissatisfaction.
Most financial institutions have a wide variety of business – their contact centres can handle millions of calls a year, and despite years of optimisation, according to Avivah Litan, Gartner Analyst (Absolute Identity Proofing Is Dead, November 2015) an average of 15 to 30 per cent of these customers fail the identity proofing process, while up to 60 per cent of criminals pass.
As a result, a majority of calls transferred to contact centre agents will require between 60 to 90 seconds authenticating callers by asking multiple personal and transactional questions. Agents report that many customers are annoyed at having to answer multiple questions, especially when they are unable to provide an answer.
By the time the authentication process is over, the agent rushes to respond to the customer request because the caller is already impatient. Many of these calls are more relevant to tasks that could easily be performed in automated IVR channels. This drives up contact centre costs and ties up agents on calls that are not revenue generating – not ideal when management is demanding the contact centre drive more revenue while also targeting cost reductions.
Introducing the future: Biometrics
The past year has seen a number of data breaches. Criminals love contact centre agents because they are trained to be helpful, making them an attractive target for fraudsters who can leverage the abundant information available on social networks to engineer and improvise a false identity. In these instances, traditional authentication methods have failed to deliver on their primary purpose of securing customer accounts and their confidential data, as rising company and personal losses due to fraud demonstrate.
What's more, the regular data breaches occurring across corporate systems on a daily basis have contributed to vast collections of private data being collated and even validated by criminals, with those collections being exchanged across the Dark Web.
Conversely, voiceprints, when seized, cannot be leveraged in the same way as personal data and passwords can. With voice biometrics, customer speech is converted into a digital model of that person's individual vocal attributes, both physical and behavioural. That model data is meaningless to attackers, unusable as a vector of attack, and unable to be used to reproduce the speaker's characteristics. The technology provides businesses with a solution that offer consumers a single credential that can be used across customer service channels.
Businesses should implement technologies that can detect the difference between genuine customers and attackers. The current state of the art includes the following techniques for leveraging biometrics on voice and digital channels:
Voice biometrics: Authenticate the customer when they say a predetermined phrase like "My voice is my password," or passively match their voice during the course of normal conversation with an agent while they are simply talking about the reason for their call.

Facial biometrics: Utilise the camera on a smartphone to verify the person in real time.

Behavioural biometrics: Track how users interact with the web and mobile applications, (e.g. scrolling, mousing, or tapping), continuously capturing usage patterns against which to compare subsequent sessions.

Device audio matching: Identify the audio device based on audio characteristics from the microphone, helping to assess overall risk on calls, and improving overall authentication rates when paired with voice biometrics.

Improved intelligent detectors and anti-spoofing capabilities, including advanced synthetic voice detection, network latency analysis, channel detection (mobile, landline or Skype), as well as playback and footprint attack detection.

Location resolution: Identify caller geography based on calling number, to assess whether call metadata presents a heightened risk.
A biometrics-based approach enables Australian businesses to detect anomalies and prevent fraud in their interactions with customers.
Looking at the potential: Increased customer satisfaction, decreased business costs
According to a recent study, biometrics company Nuance Communications found that they helped save a Fortune 100 corporation an impressive $24 million USD by implementing their biometric security solution in that company's contact centre and digital channels.
In 2014, the Australian Tax Office (ATO) rolled out voice authentication as a fast and easy way for Australians to confirm their identity both when calling as well as in the ATO's mobile app. All that's required is an initial call to the ATO, or logging into the app.
If customers don't want to register a voiceprint, they can decline.
Voice biometrics is the future of customer experience. The solution facilitates an easy, quick and positive experience, all while reducing business costs and fraud.
By Nuance Communications, Managing Director ANZ, Robert Schwarz
Related stories
Top stories