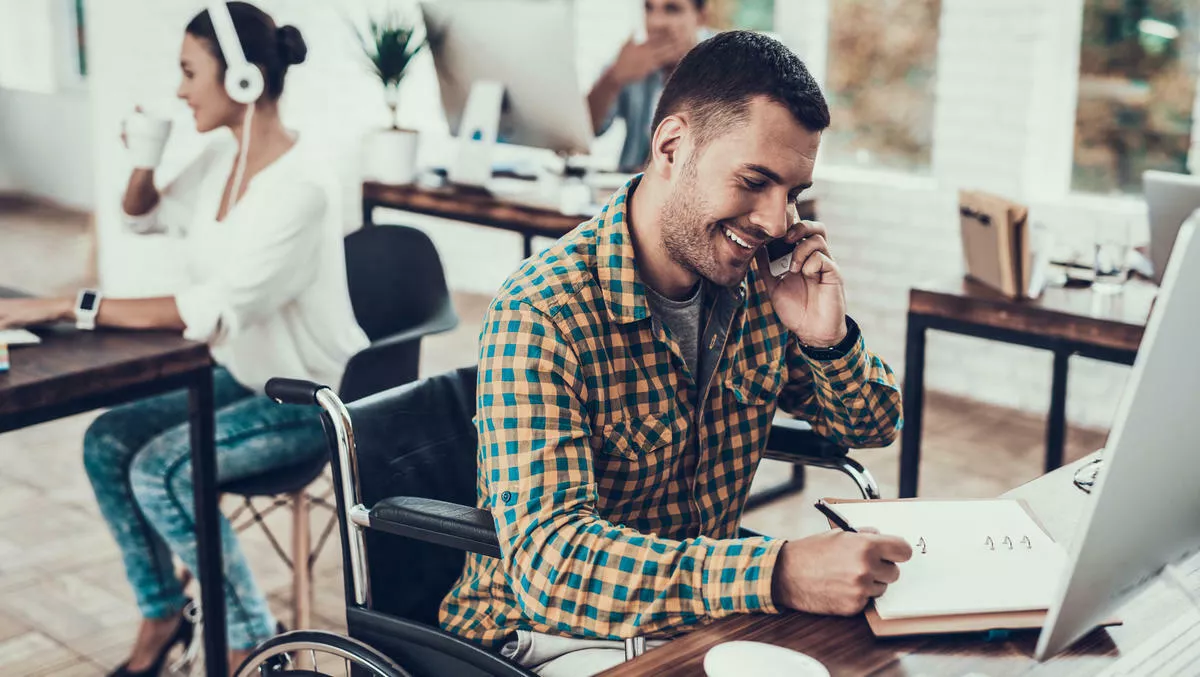 Humanforce designs accessibility-compliant app for those with disabilities
FYI, this story is more than a year old
A new workforce management app aims to encourage businesses to take into account those with disabilities and the elderly when ensuring accessibility levels.
Humanforce, an Australian-based global provider of workforce management solutions, designed its app to comply with Web Content Accessibility Guidelines (WCAG) 2.0 AA rating, which means the app meats 100% of the recommendations for making content accessible to people with disabilities including colour-blindness and low vision.
According to Humanforce's chief product officer Mike McGee, there is a tension between businesses and technology vendors' desire to integrate technologies that meet the needs of millennial workers, and make the workplace a more diversity-inclusive space.
"Too often we see the former being the priority at the expense of workers with a disability and those that make up our ageing workforce.
Humanforce highlights recent research from McKinsey, which found that businesses with higher diversity are more likely to achieve higher financial performance.
According to the report:
Companies in the top quartile for racial and ethnic diversity are 35 percent more likely to have financial returns above their respective national industry medians.
Companies in the top quartile for gender diversity are 15 percent more likely to have financial returns above their respective national industry medians.
Companies in the bottom quartile both for gender and for ethnicity and race are statistically less likely to achieve above-average financial returns than the average companies in the data set (that is, bottom-quartile companies are lagging rather than merely not leading).
However, people with a disability are often overlooked when it comes to workplace diversity, Humanforce states.
The Ministry of Manpower found in June 2018 that 28.6% of people with a disability in Singapore were employed, while 4.2% were unemployed but looking for work, which translate to an unemployment rate of 12.9%.
Additionally, it found that 67.2% of people with a disability were outside of the labour force due to poor health or disability. This compares to a 2.3% unemployment rate for the entire Singapore population.
"Employers can be doing much more to make the workplace more inclusive for the people with a disability currently working and also to increase employment of the many people with a disability looking for work. And as we see the retirement age raised to 35 by 2030 and the re-employment age also go up to 70 by 2030, we're also going to see the number of people with a disability in the workplace increase," says McGee.
"A key piece of the puzzle is ensuring all the workplace technologies a business invests in to increase their success don't work to preference younger workers, while discriminating against workers with a disability and the ageing population," he concludes.
Humanforce has offices in Australia, New Zealand, Singapore, and the United Kingdom. Customers include Flight Centre, Delaware North, and Auckland Council.