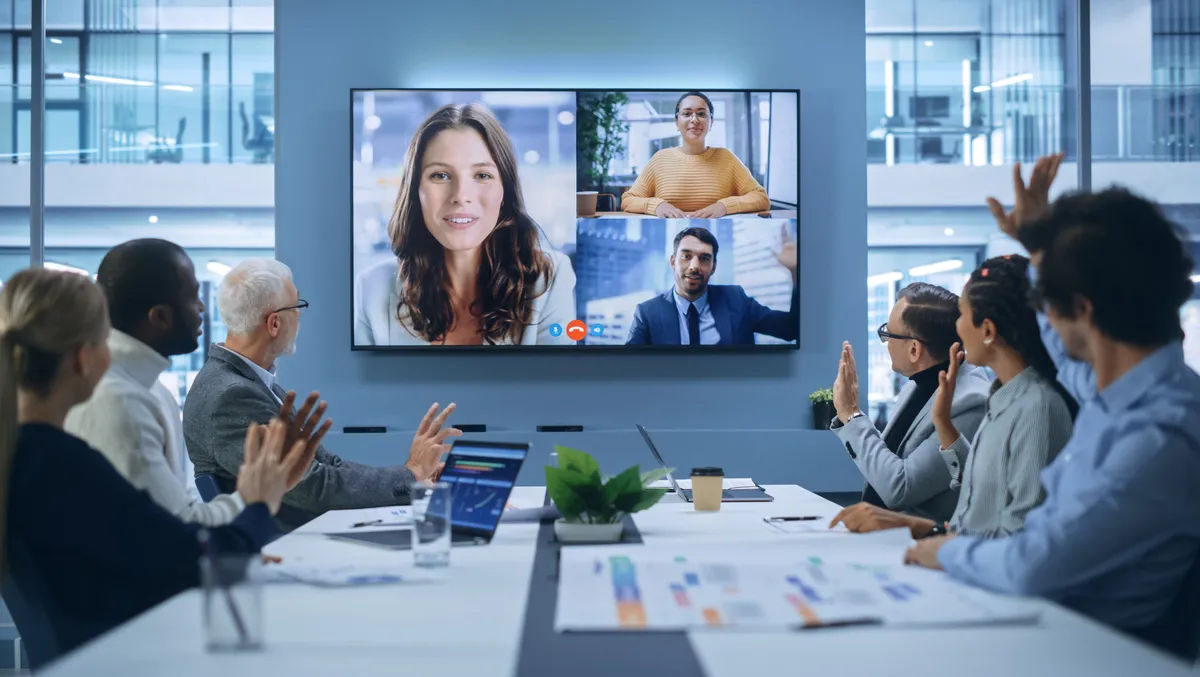 Logitech launches new solution to power huddle rooms
Logitech has announced Rally Bar Huddle, a premium all-in-one appliance-based video bar for huddle and small rooms, and the newest addition to Logitech's family of conference cameras.
Designed to deliver equitable video conferencing meetings with ease, Rally Bar Huddle is designed to be quick to set up, simple to manage, and easy to integrate with Tap IP through CollabOS.
As companies redesign their office spaces to create more collaboration areas for their hybrid workforce, huddle rooms have become more popular. According to research firm Futuresource, 68% of companies plan to invest in AV technology for small meeting rooms and huddle spaces, Logitech states.
Sharon Seah, B2B Country Head, Logitech Southeast Asia, says, "Smaller huddle-sized meeting rooms are growing in number, creating a need for video-enabled rooms. However, these huddle rooms can often be too large for a single webcam, and too small for most standard video conference room cameras.
"To fill this sweet spot, the Rally Bar Huddle is designed with state-of-the-art AI functionability for more inclusive and equitable meetings, while ensuring an affordable price point to equip every single huddle room out there."
Rally Bar Huddle is designed for rooms up to six people to ensure every participant is seen and heard clearly. Built-in AI video intelligence and 4K image quality welcome remote participants to the conversation. The redesigned ported-audio system makes Rally Bar Huddle two times louder than Logitech MeetUp. Advanced sound pickup via six beamforming mics and AI-based noise suppression creates a natural meeting experience for remote employees.
Ongoing software improvements make Rally Bar Huddle smarter through regular updates that add advanced features like RightSight 2. With RightSight 2, teams get access to AI features such as: Speaker View, which detects and shows the active speaker while also showing the entire room; and Grid View, which gives each participant equal representation by detecting faces and zooming in on each person to give them their own frame; plus integrations with Zoom Rooms Smart Gallery, Microsoft IntelliFrame and others.
Rally Bar Huddle can be deployed three ways. It works with both a dedicated Windows or ChromeOS computer; in BYOD mode; or runs supported video conferencing applications on the device in appliance mode without an external computer. Rally Bar Huddle works with top video conferencing platforms, including Microsoft Teams, Zoom, and Google Meet.
IT teams can take Rally Bar Huddle out of the box and have the meeting room up and running in minutes. After setup, IT teams can monitor room health, deploy updates, and modify settings through single, cloud-based Logitech Sync. And with Sync Insights, teams can assess how meeting spaces are used over time.
Organisations can customise Rally Bar Huddle for specialty settings or to best suit their decor, the company states. An off-white fabric cover provides an alternative to the default graphite, and the easy-clean cover helps keep the video bar clean in healthcare and education environments.
Approach to Sustainability
The plastic parts in Rally Bar Huddle include a minimum of 42% certified post-consumer recycled plastic to give a second life to end-of-life plastic. The paper packaging for Rally Bar Huddle comes from FSC-certified forests and other controlled sources.
All Logitech products are certified carbon neutral and use renewable energy where possible in their manufacturing, according to the company. The carbon footprint of all Logitech products, including Rally Bar Huddle, have been reduced to zero by supporting forestry, renewables and climate-impacted communities.