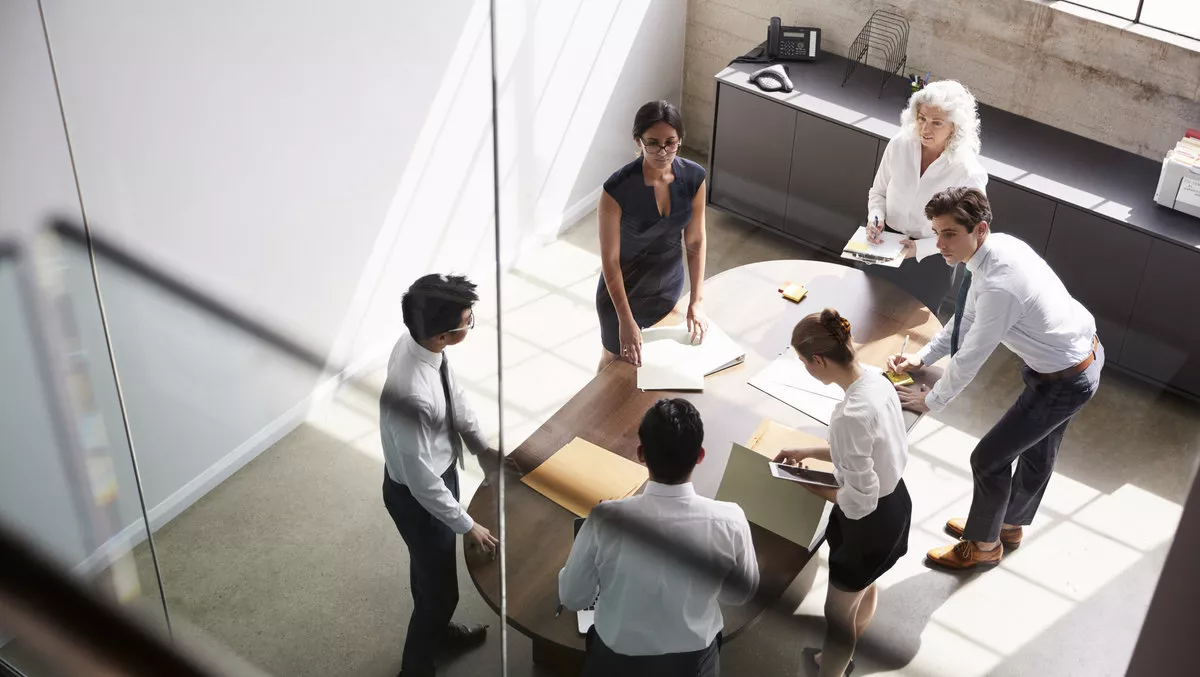 Microsoft traineeships to boost information technology careers in South Australia
FYI, this story is more than a year old
A new traineeship program by Microsoft Australia in partnership with the State Government will help create a pipeline of IT talent, and kickstart careers in the technology industry.
The Microsoft Traineeship Program, which launched in NSW in late 2018, will expand to South Australia in September and will help build workforce capability in Information Technology and cloud computing, and increase IT traineeships.
"The State Government has provided almost $200,000 in funding for the program which will provide about 40 people with two-year traineeships that combine on-the-job, paid work experience with a Certificate IV in Information Technology and a Microsoft Azure Certification delivered through TAFE SA," Minister for Innovation and Skills David Pisoni said.
"Participants do not need a degree or any previous work experience, as they will be provided with training as well as being employed by MEGT. Host businesses in the Microsoft Partner Network, in metro and regional areas, will provide the participants with on-the-job work and experience.
"It's critical for our state's future economic success that our workforce is suitably skilled to meet industry needs – particularly at a time of unprecedented opportunity in sectors such as space, cyber security and defence.
"Deloitte Access Economics: Australia's Digital Pulse (2018) forecasts 2,800 new ICT jobs in SA by 2023. Apprenticeships and traineeships in areas such as trades, IT or cybersecurity can open up exciting local opportunities.
"IT companies in SA and nationally are experiencing increased demand for information technology roles at the higher skill level and introducing a simple, statewide program for IT businesses to access trainees will encourage longer-term use of this career pathway.
This program is part of the Skilling South Australia initiative, a partnership with the Australian Government to create 20,800 new apprenticeships and traineeships over four years.
"It's among more than 60 Skilling South Australia projects, worth more than $11 million, that have been funded by Government and co-designed with business and industry," Pisoni said.
Microsoft Australia Managing Director Steven Worrall said by 2023, Australia will face a significant shortfall of workers in the ICT sector and the local technology industry needs to play a more significant role in growing and nurturing talent.
"By working with strategic delivery partners TAFE SA, Prodigy Learning and MEGT, as well as a network of Microsoft partner businesses in South Australia, we aim to create a new pipeline of exceptional IT talent and create exciting career opportunities for SouthAustralians," Worrall said.
"This program provides an excellent foot-in-the-door for aspiring trainees who want an exciting and rewarding career in IT, combining vital on-the-job experience with industry recognised certifications delivered through TAFE SA.
Businesses large and small are invited to participate in the program. Companies who are participating in the South Australian program include Compnow, Datacom, DXC Technology and HCL. In Sydney and Canberra, participating companies have included ANZ, KPMG, Dicker Data, oobe, Winc, Veritec and DXC.
DXC Technology Australia and New Zealand Managing Director Seelan Nayagam said DXC is delighted to be involved with Microsoft's traineeship program where they have supported two people in Sydney take their first steps into building a career in IT.
"We are pleased this program is now expanding to Adelaide where we will be looking at four more individuals to join our growing operations across South Australia," Nayagam said.
"We're particularly open to reaching the autistic community as part of our ongoing commitment to integrating individuals with autism into the workforce and promoting neurodiversity.