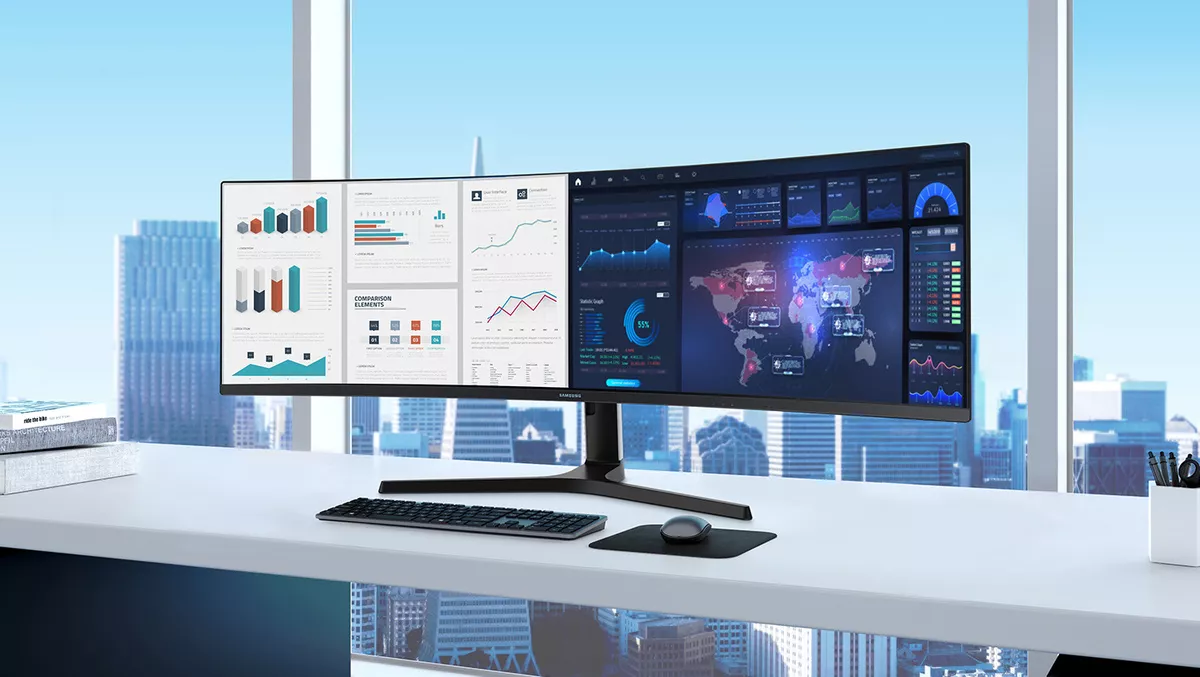 Monitors are an excellent incentive for getting employees back
Thu, 30th Jun 2022
FYI, this story is more than a year old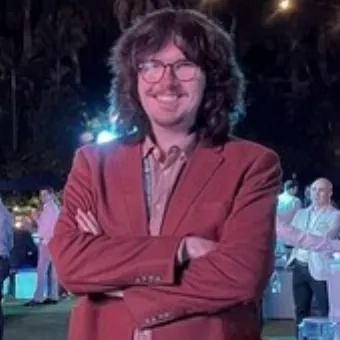 By Zach Thompson, News Editor
The pandemic has taught us that hybrid working is a lot easier than we would've thought, so how can the office be made to feel as comfortable as home?
Well, the answer could be staring you in the face right now.
Whether you've been taking it back and forth from the office or bought yourself one for your working-from-home setup, you're probably using a monitor a lot more than you were at the beginning of 2020.
Further, the increase in personal monitor purchases throughout a multitude of workplaces and industries between 2020 and 2021, combined with a greater number of employees realising the benefits of using this technology, means that current workplace monitors are due for an upgrade.
While monitors are often overlooked, they have come a long way.
There is now a broad range of options at varying price points that are ergonomic and easy to look at for long periods while maintaining high-quality resolution, fostering an increase in productivity and efficiency.
Many employees are attracted to working from home because it's comfortable and productive, so choosing a monitor that offers the same, if not more benefits in the office could be crucial to encouraging employees to return.
The key is providing employees with a work station setup that will make them want to come to the office.
Samsung Business Monitors are delivering a new level of innovation, productivity and comfort for employees. From larger screens to higher resolution, to ergonomic adjustments, to built-in cameras and USB Type-C connection, the humble monitor is now driving employee collaboration and efficiency on a whole new level.
Driving a new level of increased productivity
Samsung monitors come in a range of sizes and resolutions, including Dual Quad High Definition (QHD) or Ultra WQHD, enabling users to experience immersive, lifelike detail while taking away the clutter that comes with a dual monitor setup.
The sheer size of the 32:9 ultra-wide display for instance, means users can cut out the hassle of multitasking between more than one monitor and have everything they need at their disposal on one screen.
For those who graphics are crucial, Samsung has incorporated its QLED technology into a selection of monitors to convert light into a wide variety of crisp and pure colours, and a range of these support up to DCI-P3 95%.
In addition, support for HDR means the monitors have a high dynamic range, making darker areas richer and brighter areas more intense, offering a clear and detailed resolution for superior viewing.
Continuing the quest to reduce desk clutter, choose a model with USB Type-C port containing up to 90W charging, where laptops can be charged while display signals are transferred and data can be transmitted with just a single cable.
What's more, the LAN port on the monitor enables a laptop without a LAN port to connect to it to use the Ethernet.
Prioritising the ability to multitask while minimising the amount of space it takes up on a desk, the built-in KVM switch on the Samsung S9 Monitor allows users to control two attached compatible devices using a single keyboard and mouse.
Monitors that enhance collaboration
Meanwhile, the S4 Webcam Monitor comes with a built-in webcam at the top of the screen and built-in speakers, making it easy to communicate with the whole team in a hybrid setting without configuring external tech and cluttering up desks.
The webcam can also be hidden when not in use, maintaining the sleek look of the monitor while offering users additional privacy.
Signing in is also much faster, with biometric sensors for facial recognition, meaning users can sign in to Windows 10 (or later) device, app or website instantly and with no security risks.
With a range of inputs, Samsung monitors also provide users with the means to connect multiple compatible devices if necessary.
Technology that makes health a priority
For many, the pandemic has also brought increased awareness of our health. Samsung has kept this in mind when designing these monitors, prioritising overall wellbeing in form and function.
The Samsung Business Monitor range is all height adjustable, many offering various tilt, swivel and pivot control points.
Samsung has engineered these monitors to be compatible with VESA mounts, offering even more control, meaning users can adjust to their perfect viewing angle for almost any environment. And the slim metal stand design has a narrow depth, so it takes up very little desk space to ensure a tidy workstation.
Many Samsung monitors also come with a curved screen and all have TÜV-certified flicker-free eye saver technology, improving user focus and immersion while helping to reduce eye strain and fatigue.
To get employees eager to return to the office, you can find out more about Samsung Business Monitors here.