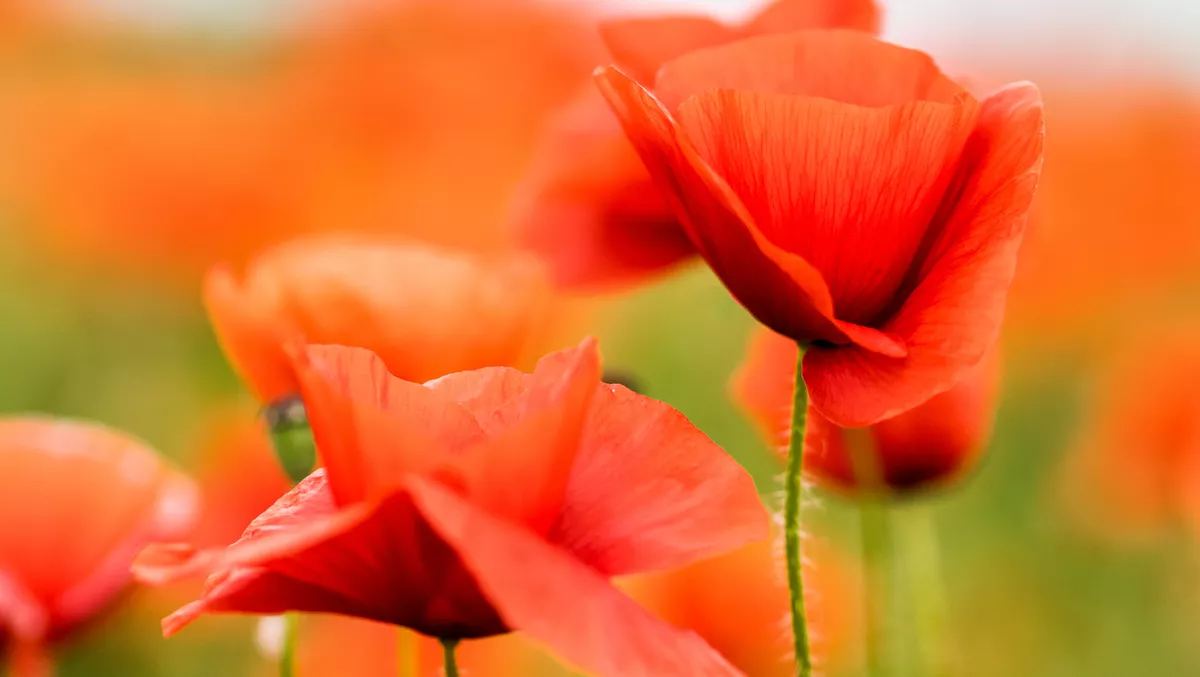 NCSC ANZAC address highlights the importance of strong relationships for cyber threat prevention
To mark ANZAC day last week, NCSC Director Lisa Fong has shared insight on the cyber challenges and opportunities facing NZ and the importance of working with allies to tackle increasing threats.
Fong is the first woman to deliver the address and paid tribute to other women in the cybersecurity field and throughout Aotearoa's defence history.
Opening with a Karakia commemorating the fallen, Fong addressed audiences via a livestream hailing from Australia, New Zealand and the UK. She reflected on the importance of commemorating the sacrifices and heroism of the ANZAC soldiers and acknowledged women that have contributed to our security and wellbeing since 1915.
"I want to acknowledge an aspect of our shared service heritage which our distinguished hosts have brought into focus today. The Gallipoli Memorial Lecture was first held in 1985. I am the first woman to be invited to deliver this address, out of countless more accomplished women in the decades (and cyber security centers) since," Fong remarked.
She also gave mention to the code breakers, computer operators and analysts of Bletchley Park, of which 75% were women. One of the last surviving women who served at the site, Jeanne Sampson, died last month in Lower Hutt, near Wellington, at the age of 100.
Fong then proceeded to outline the NCSC's role in providing security services and legislation in Aotearoa, and highlighted the importance of inter-country relationships and commitments to stop national cyber threats.
"The GCSB is a signals intelligence agency, delivering the New Zealand Government similar services to the United Kingdom's GCHQ and the Australian Signals Directorate. As part of our functions we all have a national cyber security centre to deliver our cyber security mandate.
"In New Zealand we operate in accordance with the Intelligence and Security Act 2013 (or ISA) to "protect New Zealand as a free, open and democratic society".
She said that being part of a wider international network with shared interests and values was fundamental to New Zealand's resilience as a small nation. She also said the change in the threat landscape has led to an increase in the speed and scale of the mass exploitation of recently disclosed vulnerabilities.
"A recent example was the targeting of Microsoft Exchange vulnerabilities, which affected organisations with on-premise Microsoft exchange servers. The New Zealand Government publicly attributed this compromise with international partners to Chinese state sponsored actors," she said.
Fong also highlighted the challenges of last year's Waikato DHB cyber attack and how security protocols were adapted and changed through international learning to help provide support.
"The Waikato incident had significant national impact on health services for months, at the same time as we also faced the global pandemic. It offered painful insight into why cyber security is foremost a strategic and operational problem, rather than one to be solved within IT departments, "she said.
"It is an experience shared by nations around the world who have had similar damaging incidents in their health systems and economies. This is just what is public of course. Not all cyber intrusions are visibly destructive. The hardest to detect and disrupt can be the most damaging to national interests."
Fong finished by commemorating the important sacrifice the ANZAC soldiers made and how they were crucial in maintaining our national security through strong international and internal relations.
"I observed at the outset that ANZAC commemorations remain a vital part of our national identity. I have outlined a technical operating environment the ANZACs could not readily have comprehended. I like to think, however, that they would recognise the relationships we continue to foster and be heartened by our ongoing commitment to our collective defence.
"Day to day, the opportunity in our international partnerships, as in our domestic, comes down to the quality of the relationships between our people. It takes effort to maintain mutual trust, willingness to experiment and respect for our relative contributions. It takes responsiveness to rapid context-shifting and a shared expectation that in moments of vulnerability we will be there for each other."
Related stories
Top stories