NetApp partners with Google Cloud to expand services to Australia
Tue, 10th Mar 2020
FYI, this story is more than a year old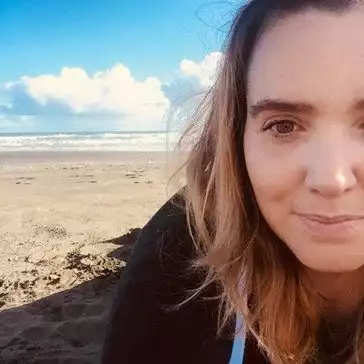 By Shannon Williams, Journalist
NetApp has entered into a partnership agreement with Google Cloud to expand services to the Australia and New Zealand region.
The partnership will see NetApp and Google Cloud make available the Cloud Volumes Service in the region.
The service enables NetApp and Google Cloud customers to run their enterprise applications closer to home.
Following the general availability of the product announcement in November 2019, the expansion to Australia is the first site in the Asia Pacific region.
The added regional support for NetApp Cloud Volumes Service for Google Cloud will allow Australian businesses to accelerate their digital transformation with NetApp and Google Cloud on a global scale, the companies said in a joint statement.
"The solution is a fully managed, cloud-native file storage service integrated into Google Cloud's console that provides advanced data management capabilities and performance," they said.
"NetApp and Google Cloud continue to push the envelope, enabling enterprise customers access to security, data protection, and flexibility required to solve a wide breadth of file storage needs for both Linux and Windows application environments."
"We are proud to offer this modern solution for the Australia and New Zealand market," says Paul Crighton, managing director, Australia and New Zealand at NetApp.
"This service gives our customers the added confidence to deliver better performance alongside high calibre storage partners like Google Cloud," he says.
On top of the new data center provision in Australia, NetApp and Google have also expanded support for new service capabilities, including support for NFSv4.1 protocol. The base release of NFSv4.1 support will provide local user access for cloud volumes, without having to perform advanced authentication and authorisation with Kerberos and LDAP (lightweight directory access protocol) configurations.
NetApp and Google Cloud's partnership and the announcement of the general availability of Cloud Volumes Service occurred in November 2019. The announcement included the following new services and solutions:
NetApp Cloud Volumes Service and Cloud Volumes ONTAP for Google Cloud are now generally available
NetApp Cloud Volumes Service for Google Cloud is a cloud-native, Google Cloud integrated file service with the performance, availability, and security required to efficiently run business-critical applications.
Additionally, customers can now confidently run production workloads in Google Cloud. Cloud Volumes Service for Google Cloud is also now available in the United Kingdom region.
NetApp senior vice president and cloud data services general manager Anthony Lye said at the time, "With powerful NetApp enterprise data services and solutions tightly integrated into Google Cloud environments, organisations can achieve advanced data management and unprecedented performance to truly take advantage of Google Cloud's innovative leadership in application development, analytics, and machine learning.