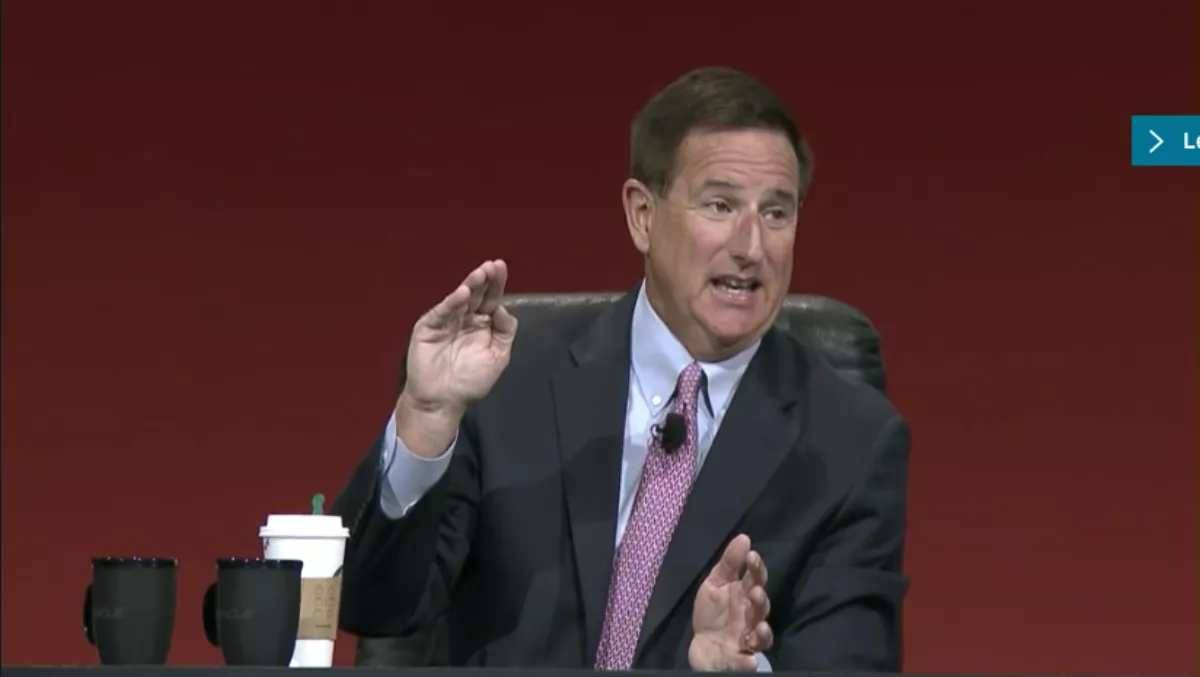 Oracle's 2025 predictions for enterprise and an update so far
FYI, this story is more than a year old
At Oracle OpenWorld in 2016, Oracle CEO Mark Hurd made several predictions on how the enterprise would move to the cloud.
He predicted that
80% of production apps will be in the cloud
2 SaaS Suite providers will have 80% market share
the number of corporate-owned data centers will have decreased by 80%
80% of IT budgets will be spent on cloud services
80% of IT budgets will be spent on business innovation and only 20% on system maintenance
all enterprise data will be stored in the cloud
100% of application development and testing will be conducted in the cloud
enterprise clouds will be the most secure place for IT processing
Some of his predictions were met with derision at the time, resulting in tweets that appear to have stayed with Hurd.
This year, at his OpenWorld keynote, he took the opportunity to prove his naysayers and detractors wrong, using data from various sources to back up his predictions.
"This wasn't done with incredible rigour. They're predictions. So you would think not many people would find this that challenging," he said.
"But let's introduce some of these mean tweets that we got because there were some people who thought that this was just wrong."
Hurd highlighted some of the tweets he got in response to his predictions and proceeded to back up his predictions with data.
These included his predictions on the number of corporate-owned data centers decreasing, using statistics from IDC, his prediction for application development and testing being conducted in the cloud using numbers from Dimensional Research, and his prediction that the majority of enterprise data will be stored in the cloud, based on figures from Cisco.
"This was my prediction – that's what I said."
He reiterated the fact that the numbers were forecasts from external sources.
"You can take another run at me, but this is just data," he said.
He concluded saying there were two things the audience should take away from the keynote.
"First, I wouldn't tweet unless you're really confident in your point of view about these predictions.
"Second, the inevitability of some of these points isn't just because it's a great idea, it's bearing itself out in action and data," Hurd said.
"I actually think these growth rates will accelerate as opposed to staying the same."
He will be releasing a new set of predictions, he said, at another Oracle cloud event.
He hammered home the fact that cloud was the future of computing.
"This movement to the cloud that these predictions are based around, this is an inevitable destination as opposed to an interesting charismatic term."
"This is how computing is going to evolve over the next several years," he added.
Related stories
Top stories