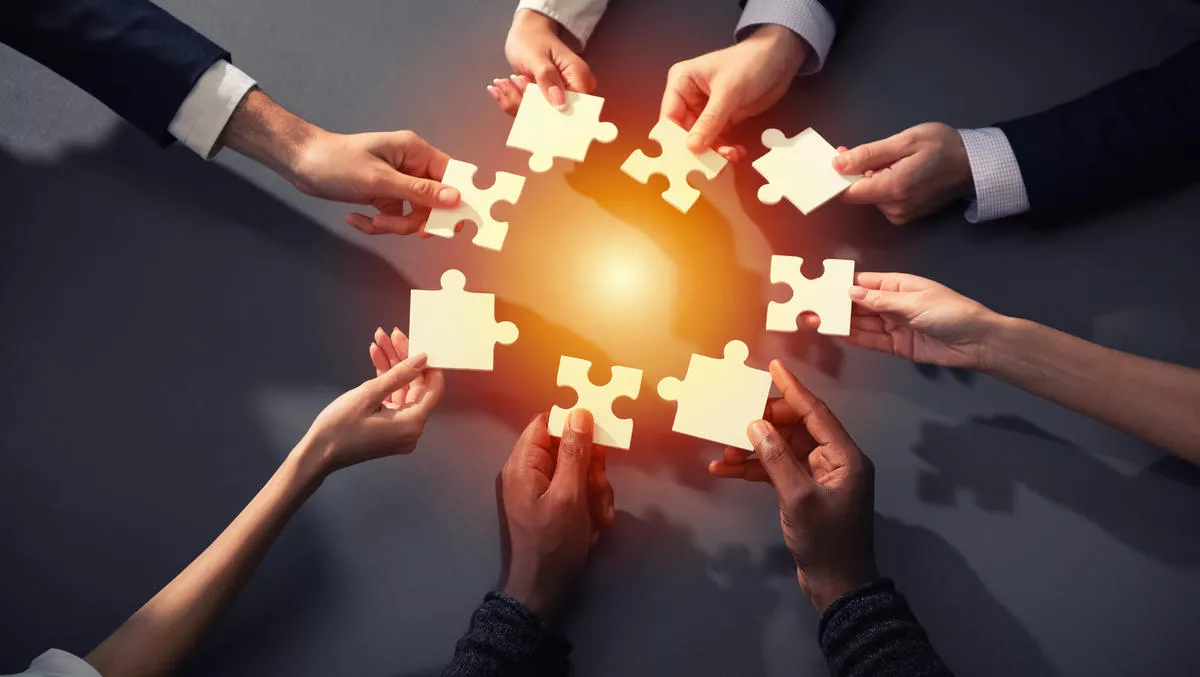 Qlik expands partnership with AWS to accelerate cloud analytics with SAP data
FYI, this story is more than a year old
Qlik has announced a further expansion of its relationship with Amazon Web Services, with the launch of a collaborative solution designed to will help enterprises drive more value from SAP data with cloud analytics.
The partnership means customers can now seamlessly and easily leverage Qlik Data Integration to deliver real-time, analytics-ready data from their SAP systems into AWS, accelerating and enabling cloud data warehousing, data lakes and machine learning initiatives.
"Customers are eager to bring SAP data into AWS and leverage AWS as a platform of innovation to increase the power of data-driven decision making across their organisations," says Fernando Castillo, head of SAP Partner Network and SAP Alliance at AWS.
"We are pleased to work with Qlik on the Qlik Data Integration solution, which is designed to help customers accelerate the migration of SAP data at scale on AWS, combine it with non-SAP data, and enhance the impact and value of all their data."
Qlik has more than a decade of expertise in accessing and transforming SAP data for analysis. Qlik Data Integration unlocks and delivers SAPs complex data structures into formats optimised for AWS, as well as automates the process of generating analytics-ready data sets for data warehousing or data lakes. The result is accelerated time to value and reduced total cost of ownership for cloud analytic projects, including the benefit of bringing SAP data with non-SAP data together for more valuable real-time and predictive analytics.
"The ability to more easily access and integrate SAP data for analysis to enhance decision-making unlocks a significant source of value from one of our most important data assets," says Clint Clark, VP Finance Performance Systems and Data, Schneider Electric.
"With Qlik Data Integration feeding our AWS environment with SAP, we are better positioned to unlock the value of our SAP data as part of our larger journey to being fully data-driven across the organisation."
The Qlik Data Integration solution on AWS provides customers with:
Real-time ingestion (Change Data Capture) of SAP data into many AWS services
Decoding of SAP proprietary data structures
Automated mapping and data model generation for analytics
Support for all core and industry-specific SAP modules
Support for SAP running on-premises or in the cloud
Expertise in SAP data management, integration and analytics
Ability to purchase in AWS Marketplace

"Enterprises are looking for a cost-effective, agile and modern way to bring their SAP data into their cloud analytics strategies," says Itamar Ankorion, SVP of Technology Alliances at Qlik.
"Qlik Data Integration is uniquely positioned to help customers looking to deliver real-time data pipelines and optimised integration with SAP and AWS," he says.
"We are excited about our continuing relationship with AWS, and delivering customers a proven solution for driving SAP data into the cloud for analysis and action."