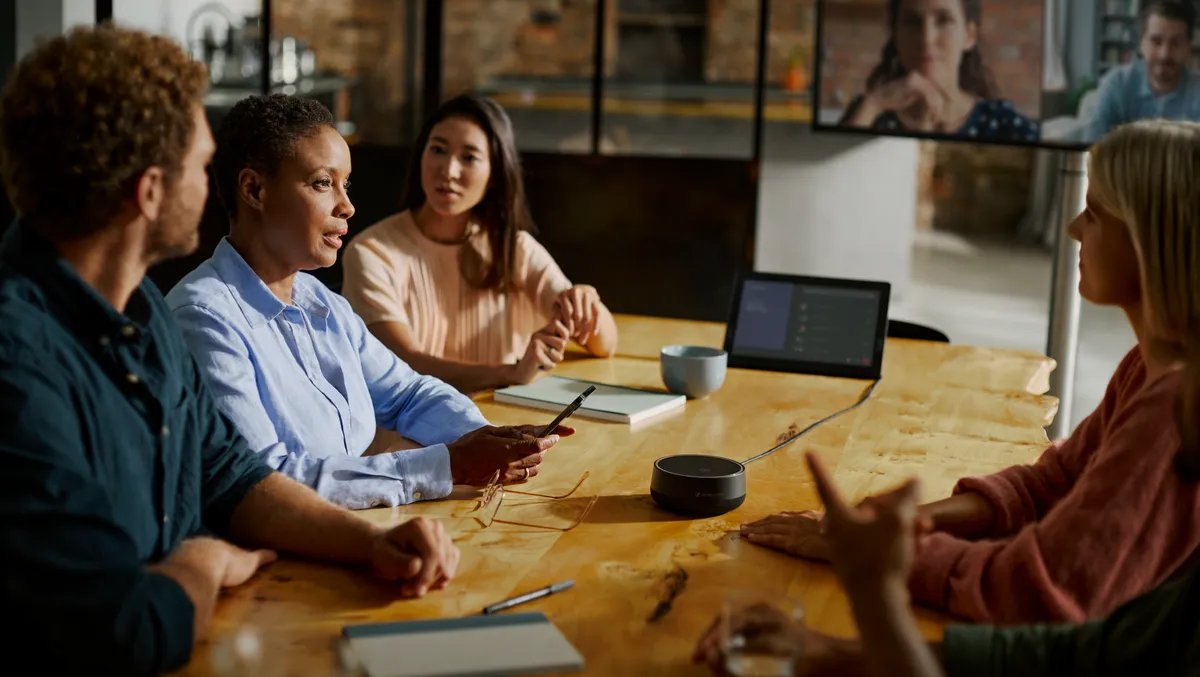 Sennheiser is changing the future of business conferencing
Thu, 20th Oct 2022
FYI, this story is more than a year old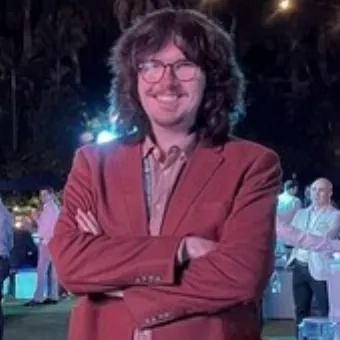 By Zach Thompson, News Editor
The new 'hybrid work' model ushered in by the pandemic means that business meetings don't always take place with everyone in the same room. With remote and hybrid teams becoming the norm, the expectations for high-quality interactive experiences across conference platforms have become even greater.
While the shift to a hybrid work structure can help teams operate around the challenges of distance, without a strong, stable and seamless conferencing system, communication breakdowns resulting from unstable connections and services can prevent teams from collaborating effectively when compared to in-person environments. Without clear, precise, and smart audio functions, opportunities for interaction and engagement are inhibited.
For Australian and New Zealand employers, new ways of hybrid working are influenced by what teams expect from the technology that powers their meetings, workshops, and general team collaboration – whether they're virtual or in an office.
The importance of audio and premium conferencing experiences
In a highly competitive market for talent, and with a greater need for providing premium communications internally and externally, workplaces have been required to invest and adjust to provide the best tools that can drive efficiency, productivity and collaboration.
The reality of joining meetings in and out of the office continues to be a mixed experience – especially when it comes to integrating connections, IT systems, devices, speakers, and conferencing services.
For most teams, the fundamental aspects of success for conference experiences are based around audio quality, as well as how a range of systems and services integrate. The TeamConnect Intelligent Speaker (TCISP), is Sennheiser's latest innovation for conferencing solutions where it exemplifies its driving force behind their impressive audio quality, systems and services they provide.
Excellence in audio combined with innovation and collaboration
Sennheiser has been at the forefront of crafting audio products and experiences for over 75 years. In recent years, it has applied its experience in audio engineering to the office meeting room of today by engineering solutions for business communications.
Forming strategic global alliances with leading brands like Microsoft, Zoom and Xilica, Sennheiser's business communications offerings are designed to deliver seamless integration in an open ecosystem. Working across multiple platforms, Sennheiser has been able to break new ground in conferencing through products like TeamConnect Ceiling 2.
Sennheiser TeamConnect Intelligent Speaker:
Sennheiser has most recently released the TeamConnect Intelligent Speaker (TCISP) for Microsoft Teams Rooms and this is Sennheiser's first 100% unified communications solution designed especially for mid-sized Microsoft Teams Rooms of up to 10 people.
One of the most frustrating situations when joining a meeting remotely is straining to hear a particular participant properly, whether it be because of the volume of their voice or where they're positioned in the room.
With the TCISP, Sennheiser delivers a solution that can support smart, focused and inclusive meetings, whether participants join remotely or are in the room. The TCISP features seven beamforming microphones that pick-up sound in a 3.5-metre radius to offer employees outstanding sound quality.
Microsoft Teams Rooms also provides a meeting transcript in real-time through the TCISP. Moreover, the sound quality of the integrated beamforming microphones means the transcript is clear and accurate, even if more than one person is talking at the same time.
What makes Sennheiser's latest solution that much more impressive is that the intelligent speaker also offers global accessibility, with voice recognition spanning 16 countries and dialects. This makes it even more relevant for enterprises across Australia and New Zealand as it includes Australian English and New Zealand English. This minimises the potential for our local accents to cause potential errors in the transcript that may need to be corrected manually, ultimately saving time and ensuring clearer communication across teams.
Efficient, and accurate transcription is fast becoming an effective tool to ensure that everyone is kept up to speed following a meeting – for those that may have missed the meeting, as well as those that may be hard-of-hearing and require meeting notes and documentation quickly.
TSICP also features intelligent features, such as the integrated Cortana voice recognition software, providing the added benefit of enabling users to control the microphone verbally during meetings. Once the device is switched on, participants can go about their meeting without having to touch a thing. This is an especially important feature to take into account when issues of hygiene are so pertinent in a post-pandemic workspace.
Achieving consistently positive results long-term in the hybrid working era requires the best the market has to offer. Find out more about how Sennheiser's business solutions can foster success here.