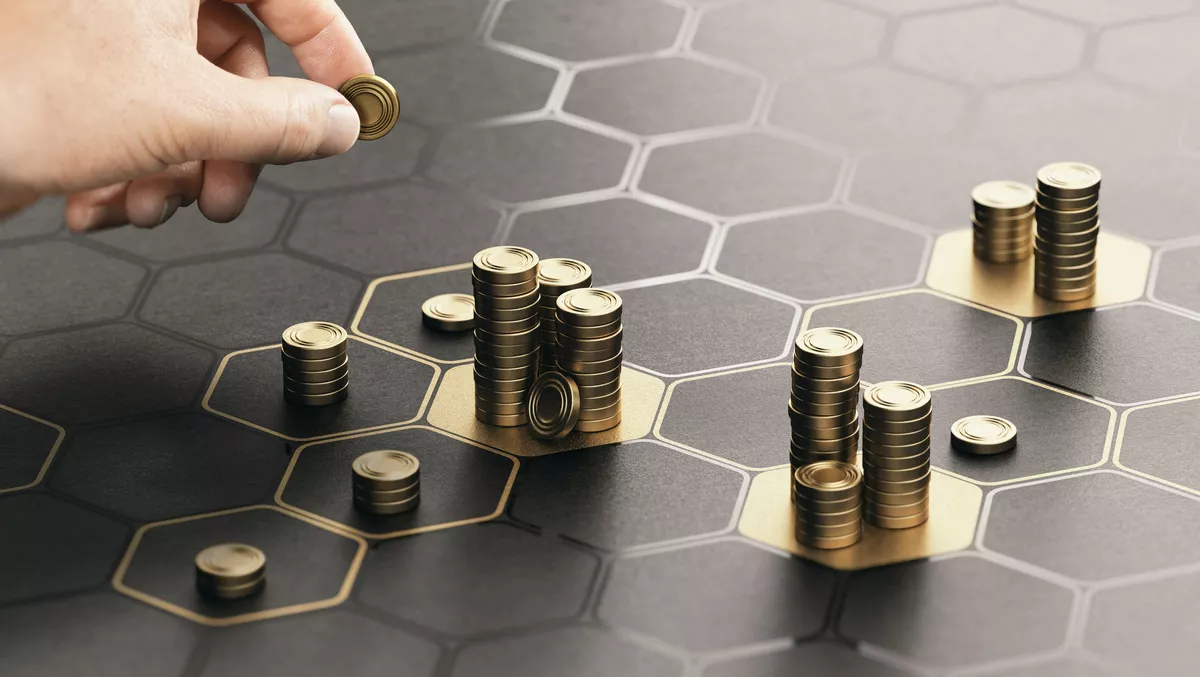 Training & certification: It's time for leaders to loosen the purse strings
Tue, 10th May 2022
FYI, this story is more than a year old
"Put your money where your mouth is" is an oft-used exhortation aimed at those who fail to support their opinions with actions. It could well be applied to organisations' views on training and certification for their staff and their unwillingness to dedicate adequate time or budget towards it.
A survey of more than 1,000 individuals in 579 Australian companies undertaken by DDLS shows a strong belief in the value of formal training for IT staff. Just 16% of respondents cited lack of perceived value as a barrier to training. However, 64% cited 'budget constraints', and 52% cited 'giving staff time out of office' as the top two barriers.
Global Knowledge's 2021 IT Skills and Salary Report also identified a significant discrepancy between the perceived value of training and certification and the willingness to fund it. 84% of respondents reported a desire for additional training, but 43% said there was no time to train while completing their day-to-day job duties. Meanwhile, 36% cited a lack of budget.
The need for additional training and certification in the IT space is evident. The rate of technological development is simply outpacing the ability of IT professionals to keep up with demands. How do we expect them to bridge these skills gaps without increased training and certification budgets? It won't happen by itself.
In 2021, 76% of IT decision-makers worldwide reported skills gaps. In 2020, that figure was 78%, indicating the problem has hardly resolved itself and much more needs to be done.
The top three reasons organisations believed to cause the skills gaps were lack of time due to high workloads, lack of training budget, and lack of investment in specific training areas the organisation needed most.
It's clear that employees feel held back from learning when they haven't been given adequate time out of their working day to allocate towards this. Employees don't want to embark on a learning course after a long day's work during their personal time, and nor should we blame them for that. The onus is on management to dedicate time throughout the working week or month for training and certification. Arguably, the level of engagement and learning outcomes would be far better, too, as staff are not completing training in hours usually reserved for mental rest and recovery. Thus, the power to fix skills gaps lies squarely in the hands of executive teams.
According to a 2019 LinkedIn survey, 94% of employees would stay at a company longer if it invested in their career development. With figures like this, what executive team wouldn't see the benefit of increasing their training budget?
We must ensure leadership teams understand this sentiment; the cost of inaction and skills gaps far outweighs the costs of providing valuable training staff. With such a shallow talent pool in the IT industry, professionals who feel they aren't being given opportunities to learn will simply look elsewhere for employment and career growth. In short, not investing in adequate training will be your loss.
The huge and appalling discrepancy between the perceived value of training and willingness to allocate budget or give staff time out of the office suggests more needs to be done to communicate the value of training to leadership teams. How do we ensure employees' voices are heard by senior management who control and allocate budgets?
It's one thing to recognise that training and certification add significant value to an organisation, but much more difficult to quantify that value and make a case for budget allocation. So how should managers do this?
One way to do this is to start from the end you want to achieve and work backwards. For example, it would not be too difficult for organisations to estimate the number of hours lost each week due to a lack of skills in specific applications, including basic applications like Excel, PowerPoint, and more advanced business analysis tools. Organisations could even survey their staff to find this information. Once a manager knows how many hours they are losing per week, they can use this figure to work out the benefit of improving productivity by, say, 50 per cent through training and education.
While it is difficult to predict whether an investment in staff training would achieve that precise goal, an estimate goes a long way! Estimates put real numbers in front of leadership teams, helping managers make a case for training and ensuring outcomes are measured and compared with a benchmark. Over time and with experience, accuracy should improve, and this approach to justifying training expenditure should become part of company culture.
Another option, where an organisation has a sufficiently large cohort of staff with similar roles, is to provide training to a subset of that cohort and compare KPIs to estimate the economic benefits.
While the exact return on investment for training and certification programs is difficult to quantify, the verdict on its value is unanimous. Some 94% of IT decision-makers globally believe the value certified professionals bring to their organisations outweighs the cost of training them. In fact, 50% of IT decision-makers estimate the annual economic benefit of certified employees to be between $10,000 – $29,999 USD, with 14% stating it was over $30,000.
And so, managers must build their arguments on these clearly stated benefits of training and attempt to quantify this in the context of their particular organisation.
Even if an exact ROI figure cannot be determined, there is ample, convincing evidence of the benefits of training and certification — evidence that should be able to loosen all but the tightest purse strings.