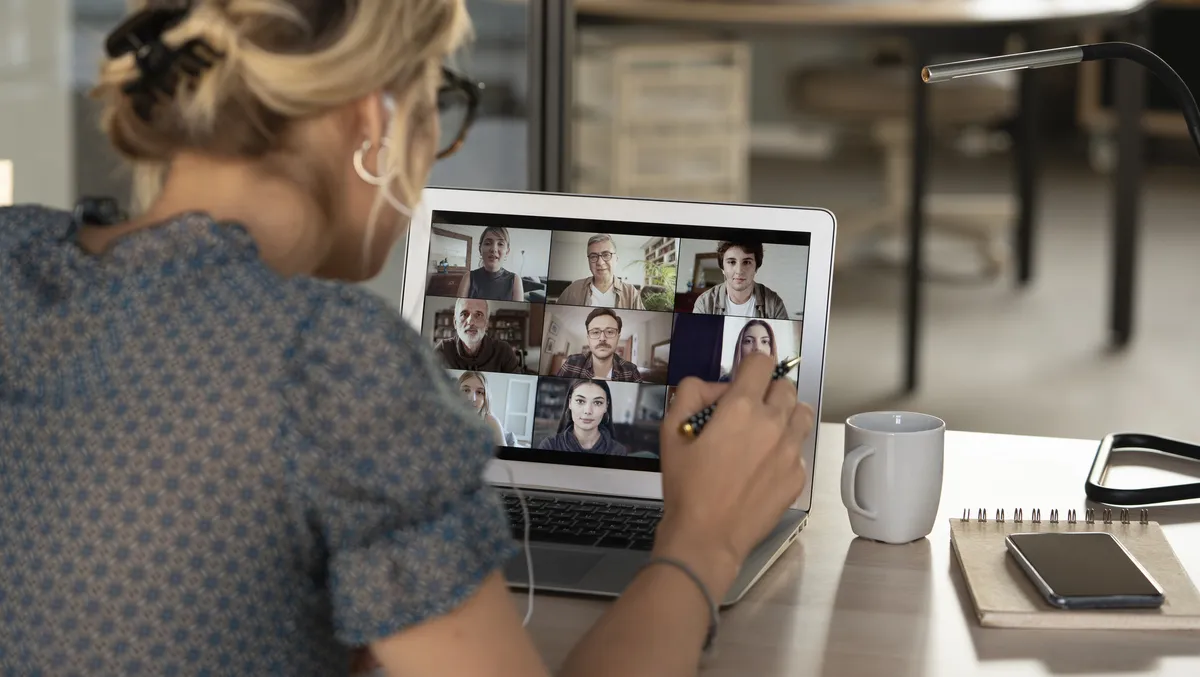 Tuesday busiest day for Zoom calls – and other insights
Tuesday is the busiest day of the week for Zoom calls, while January and October see the most action, according to new figures released by Zoom on how customers used the platform over the 12-month period from November 1, 2021 to October 31, 2022,
How are we all working together?
Anonymised Zoom usage data from Nov. 1, 2021-Oct. 31, 2022 was aggregated to glean insights into how users Zoomed over the past year. The number of meetings held as well as meeting minutes, the number of phone calls made and call minutes, webinar and event sessions, as well as overall chat, whiteboard, and room activity were looked at.
Busiest days of the week
The "Monday scaries" might be more apropos in the hybrid work world since Tuesdays see a lot of action on Zoom. Fridays are a little quieter.
· Tuesday is the busiest day for the number of meetings, conference room usage, and hosting hybrid events.
· Wednesday is the busiest day for making phone calls, sending team chats, using virtual whiteboards, and hosting webinars.
· Thursday is the most popular day for people to use @all in Zoom Team Chat.
· Friday is the slowest workday for meetings, phone calls, chats, webinars, and the use of rooms.
Busiest days of the year
Productivity was amped up in January and October. The busiest calendar days, by Zoom product, so far in 2022:
· Team Chat: Jan. 12
· Meetings: Jan. 19
· Webinars: Feb. 24
· Whiteboard (since launching in April): May 10
· Phone: Oct. 18
· Rooms: Oct. 18
· Events: Oct. 26
How people are participating with Zoom
People are meeting on video in smaller groups and getting more efficient. People also use screen-sharing to collaborate.
· Average meeting size was 7 participants (down from 10 participants last year)
· Average meeting length was 52 minutes (54 minutes last year)
· On average, 46.5% of meetings use screen sharing.
· Tuesday is the busiest day for meetings, followed by Wednesday.
Team chats
The data shows users are doing all the things on Team Chat — typing, reacting, sharing, and posting GIFs — the most on Wednesdays.
Fun facts about collaborating in Team Chat:
· The top day for sharing GIFs was Nov. 10, 2021.
· Wednesday was the most popular day for using emojis in chat.

Phone calls
Users are using Zoom Phone at record rates. Zoom passed 3 million and then 4 million Zoom Phone licenses sold in 2022 alone, helping further enable people to connect from everywhere. In terms of the number of calls and minutes, Wednesday was the busiest day of the week for Zoom Phone calls; Friday was the slowest.
Whiteboards
The company launched Zoom Whiteboard in April 2022. With Zoom Whiteboard, users can create a whiteboard during a meeting or outside of one in the Zoom app. On average, 81% of whiteboards are created during video meetings.
Rooms
The busiest day of the workweek for Zoom Rooms usage was Tuesday. As companies return to the office, there has been a steady increase in Zoom Rooms meeting activity the past year –– an average of 6.5% increase month-over-month since November 2021.
Webinars
The busiest day for hosting webinars in 2022 was Feb. 24, but the slowest was Jan. 1. While users are not hosting webinars for the new year, they are giving them some weekend love. Sundays are 32% busier for webinars than Saturdays.
Zoom surveyed more than 2,800 people who used the platform in the past year to get more insights into how they prefer to work and communicate.
The top pet peeves at work
Across all generations, respecting other people and their time was really important. The top pet peeves in the survey:
1. When someone talks over other people (34%)
2. When the meeting is already over time and someone says they have another question (28%)
3. When someone eats in a Zoom meeting while not on mute (24%)
Some other notables annoyances:
· Friday afternoon meetings – especially for Millennials.
· All caps typing
· When someone puts a meeting on your calendar without an explanation
When asked what was the most annoying jargon, people had some strong opinions. The biggest offenders:
1. "Think outside the box." (This was the top one for men)
2. "Circle back" (The top one for women)
3. "Low-hanging fruit"
Of note:
· Gen Z survey-takers don't love "I'll ping you" and "take this offline."
· "Synergise" gets under the skin of Millennials and Gen X-ers.
· Baby Boomers say "think outside the box" is the most egregious.

How people like to communicate at work
Nearly everyone in the survey said they use a combo of tools to stay connected at work –– a combo of email, phone, video conferencing, team chat/messaging, and virtual whiteboards were the most common.
Gen Z:
· Prefers messaging tools like team chat (36%)
· Is the most likely to meet via video
· Is the most likely to use whiteboards to connect
Millennials:
· Overwhelming prefer team chat (51%)
· Are more likely to connect using whiteboards
· Don't love talking on the phone
Gen X:
· Prefers communicating via email (35%)
· Still uses a lot of team chat
· Doesn't mind video meetings
Baby Boomers:
· Prefer to use email (42%)
· Are the most fond of phone
· Are not heavy users of team chat
Camera on or off?
There are some real benefits to turning the camera on when joining a video meeting in terms of productivity, engagement, connectedness, and trust. The majority said they turn on video:
· 58% Camera on
· 38% Camera off
· 4% Avatar on
Of note:
· Baby Boomers are more likely to join meetings with the camera on (65%).
· Gen Z is strongly in the "camera off" camp (63%), even though they were the top generation to prefer video meetings
· Both men and women prefer meetings with video on, but men were 7% more likely to turn their video on.
Waving at the end of meetings is still the norm
While 75% of people in our 2021 data said they wave at the end of their Zoom meetings, 57% this year say they are wavers. Baby Boomers (51%) said they are way less likely to give a wave.