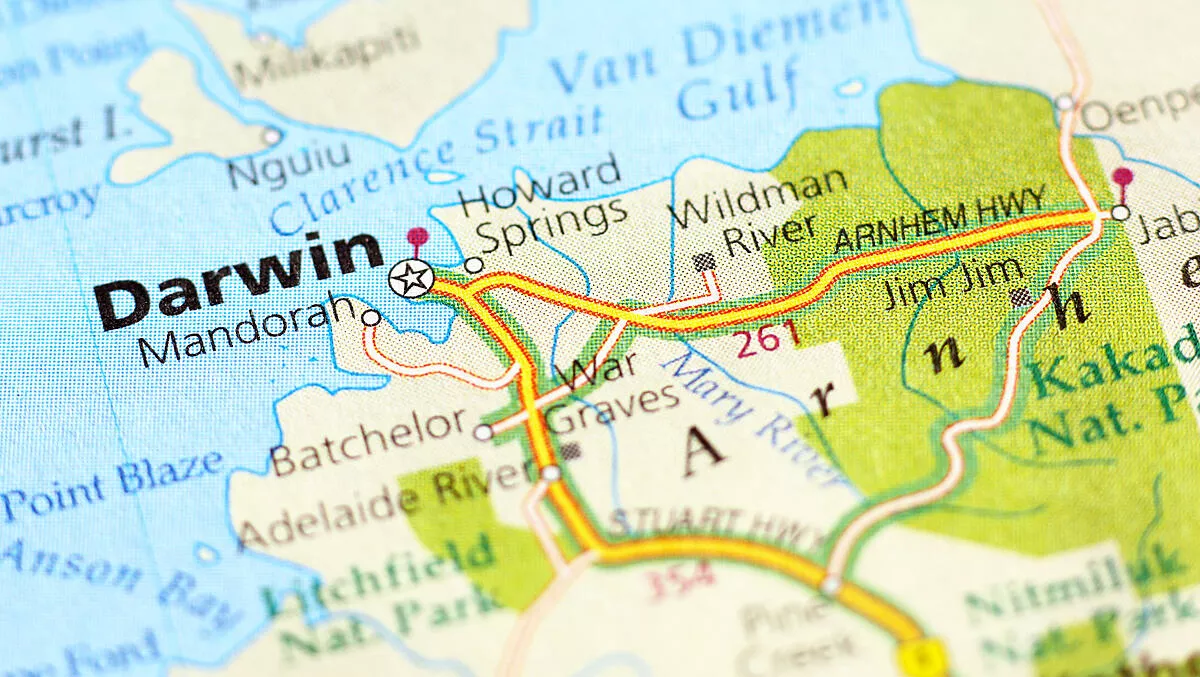 Vocus unlocks strategic infrastructure opportunities in Northern Territory with govt partnership
FYI, this story is more than a year old
Vocus has teamed up with the Northern Territory government to deliver the Terabit Territory project, which will see Vocus upgrade the state's internet backbone to a total capacity of 20Tbps (terabits per second).
Vocus executives joined NT chief minister Michael Gunner in Darwin this week to announce the partnership, which Vocus says will solidify its fibre infrastructure in Australia's north-west.

The Terabit Territory project provides a key strategic infrastructure opportunity for Vocus to establish a new fibre connection between Darwin and Singapore, the company says. Vocus is positioned to commence work on linking its 2,100km North-West Cable System (NWCS), running from Darwin to Port Hedland, to its 4,600km Australia-Singapore Cable (ASC), connecting Perth to Singapore via Indonesia.

"The Terabit Territory is a game-changer for Vocus and the Territory, establishing Darwin as a major new gateway for capacity from Asia to other mainland capital cities," says Vocus group managing director and CEO Kevin Russell.
"This major upgrade to Vocus fibre infrastructure will deliver a new level of competition in the Territory and substantially increase capacity from Australia's north-west to other capital cities," he says.

"This infrastructure will open up the market by providing more competitive pricing to major metropolitan areas – and position Darwin as a market for new technologies such as edge data centers and hyperscale cloud facilities," says Russell.
"In addition, the connection to the Vocus-owned ASC will establish the only direct fibre route from Darwin to Asia and provide added redundancy for our network via a major new fibre loop in Australia's west.

"Vocus is committed to the development of regional Australia, and this is a great example of how public and private funding can help develop underserved areas. Vocus' disruptive pricing will enable regional areas to take advantage of exciting new technologies like edge computing," he explains.

Chief minister Gunner adds, "Vocus has shown a strong and long-standing commitment to the Northern Territory as an investor, owner and operator of high capacity fibre optic networks.
"We look forward to working with Vocus on this project which will substantially improve the NT's internet connectivity both domestically and internationally,' he says.

The Terabit Territory capacity boost will be achieved by upgrading Vocus' existing internet backbone links connecting Darwin to Adelaide and Brisbane from 10Gbps (gigabits per second) technology to cutting-edge 200Gbps technology. The terrestrial upgrade is due for completion by mid-2021.

The $18 million project will be jointly funded by the NT Government and Vocus, with the NT Government contributing $7.9 million to fund the upgrade of the NT's network backbone to Terabit capability, alongside a $10 million capital contribution from Vocus to upgrade connections from the Northern Territory to Vocus' national backbone through Adelaide and Brisbane and onto all major Australian capitals.

The NT Government's financial contribution is subject to Vocus completing the connection of NWCS to ASC, providing Darwin with a direct submarine cable connection to Singapore. The NWCS connects a number of major offshore oil and gas facilities in the Timor Sea, and was recently extended to connect Darwin to the Tiwi Islands.