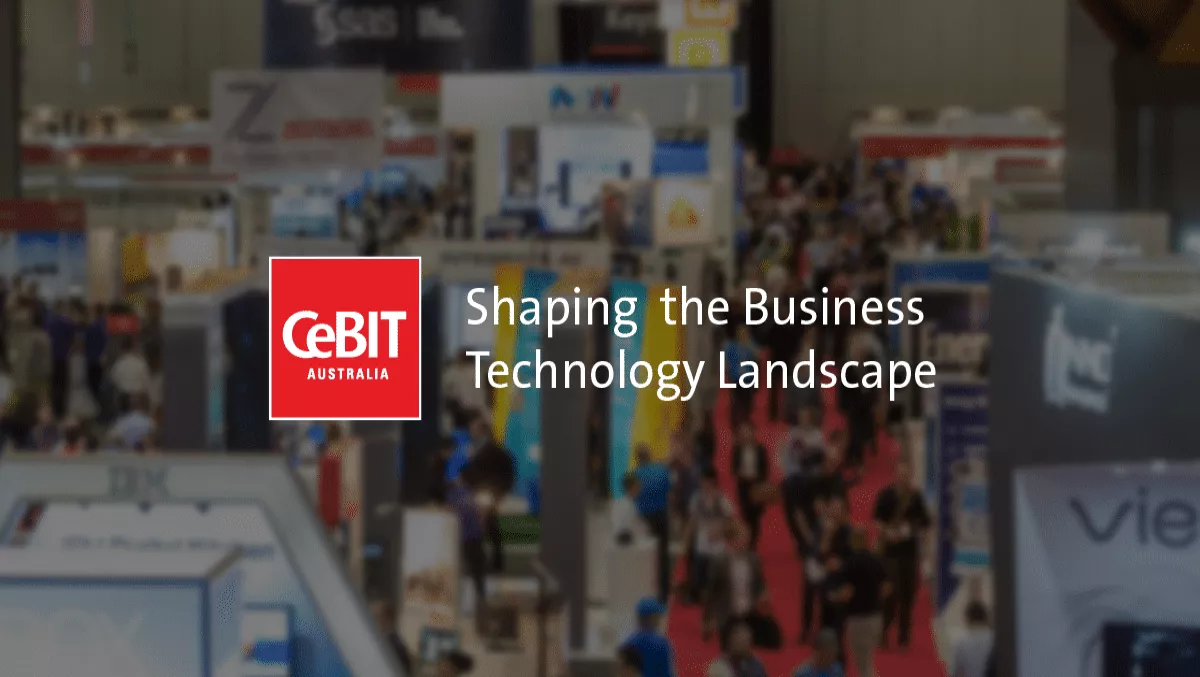 YOU'RE INVITED: CeBIT 2018 - Sydney
FYI, this story is more than a year old
Event: CeBIT Australia technology exhibition
Date: 15-17 May 2018
Where: International Convention Centre Sydney, Darling Harbour
In the age of digital transformation and with the increasingly complex nature of business IT infrastructure and software, nothing quite illuminates a clear path forward than a world-class technology exhibition.
But not all two exhibitions are the same. The ones offering the most valuable experiences bring together a wide variety of IT professionals, with exhibits that showcase the very best in business technology innovation.
One event that certainly satisfies these criteria is the CeBIT technology exhibition held annually in Sydney's Darling Harbour.
As the largest and longest running (17 years) B2B technology exhibition and conference in the Asia-Pacific region, CeBIT is well known for providing it's 15000+ pundits with all of the tools they need to get ahead; from consultation and education to product/service demonstrations as well as extensive networking opportunities.
This independently operated and free exhibition provides the opportunity for attendees to hear from a diverse range of local and international speakers such as cybersecurity expert and Europol executive director Rob Wainwright and Thulium CEO Tamara McCleary.
The exhibition takes place over a jam-packed three days, exploring a variety of pressing industry topics including Artificial Intelligence (AI), cyber threat intelligence and security, Industrial Internet of Things (IIoT) and big data.
Harvey Stockbridge, managing director of Hannover Fairs Australia (organisers of CeBIT Australia) says the evolving business technology landscape and innovation needs of Australia's enterprise organisations influenced the choice of international speakers secured for the event.
"As the business technology landscape evolves at an exponential rate, CeBIT Australia is proud to bring the leading minds of Industry 4.0 innovation to Sydney, sharing their insights with business decision makers from across Asia-Pacific," he says.
Another highlight of CeBIT Australia 2018 is the FutureTech Stage, which will feature a host of the world's most renowned industry experts on matters relating to the Internet of Things (IoT), FinTech, Artificial Intelligence (AI) and Machine Learning, offering fresh perspectives and expert discussions over the course of the two days.
There is also a startup and pitchfest which provides the opportunity for CeBIT StartUp exhibitors to pitch their products to an experienced panel of judges in front of a large audience of fellow start-ups, investors and potential customers.
For a fee, Attendees can also access CeBIT's premium set of four conferences - Big Data & Analytics Conference, Cloud Conference, eGovernment Conference and the Cyber Security Conference - which take place over the course of 3 days (15-16 May).
These events take a deeper dive into a range of B2B technology innovations and organisations, featuring an expanded set of speakers and a multitude of different events that are all accessible with a three-day conference pass.
There's no doubt that CeBIT - as a whole - is the focal point for the Asia Pacific business technology industry, providing the tools for every organisation to stay ahead of the most pressing issues. It's certainly not one to be missed.
Related stories
Top stories