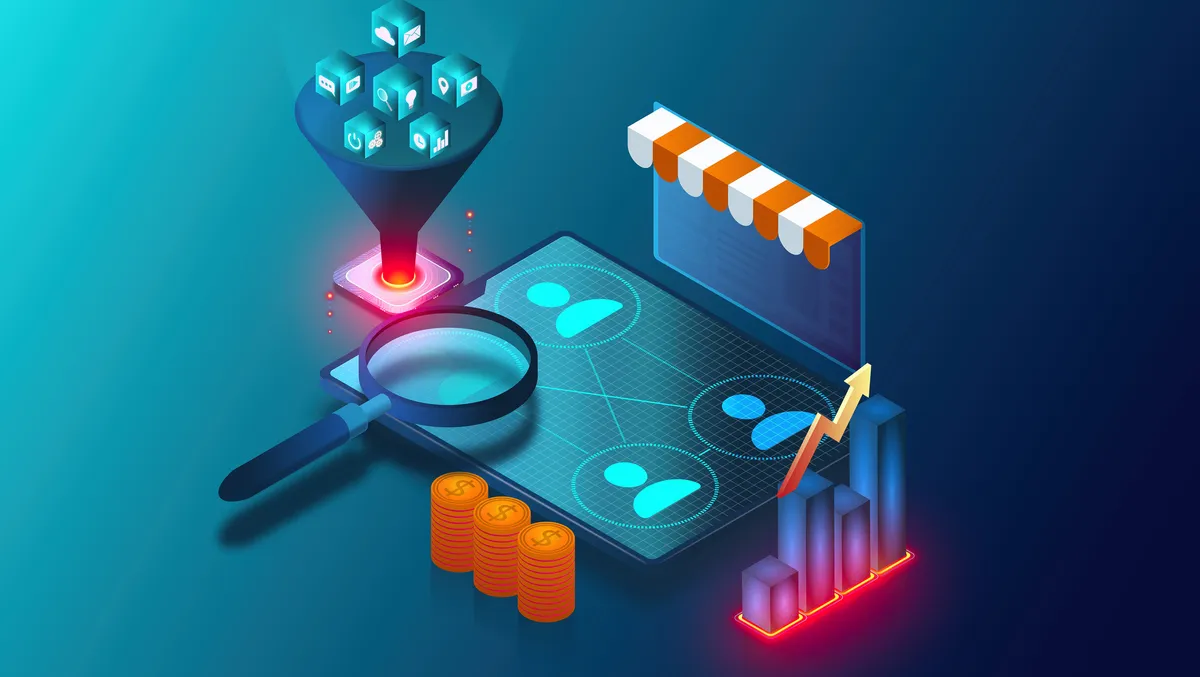 Zetaris is changing the way we think about data virtualisation
FYI, this story is more than a year old
Data is continuing to shape the way modern enterprises evolve, and while it is heavily relied on across all verticals, it is also often hard to manage.
Zetaris is on a mission to help simplify and expedite data analysis with its unique virtualised datalake solution.
The company was founded seven years ago in Melbourne, and two years later its software was being sold to customers. In 2020 it joined the Microsoft Marketplace and Ingram Micro Cloud Marketplace and has since expanded into nine global markets.
The company recently raised USD$32M, securing backing from In-Q-Tel (CIA backed), Exto Partners, Vulpes Ventures Singapore, 72 Capital and others. It is now valued at $150 million and has 60 full-time employees and around 35 contractors in Australia, India, the Philippines and USA.
What makes Zetaris technology stand out is that it is decentralised, so clients don't have to move data into a centralised data warehouse, cloud or lake for analysis. The Zetaris networked data platform is an SQL-based analytical engine that leverages metadata to create a virtual schema that reinforces data security while optimising and accelerating query performance.
This kind of technology comes with significant customer benefits. It helps organisations to reduce standard query times of 8 hours to just 30 seconds and also reduces the time and cost in successfully executing a data analytics project to about 1/6 from traditional approaches.
Zetaris lets customers instantly join and access data silos virtually and across a complete data ecosystem while maintaining a high level of data governance and security. It achieves this by removing the need to move data and analysing it at its source.
And it can be utilised in multiple environments, including cloud, on-premise and on multiple devices. No matter where, customers can get a single, unified view of their data.
Heading Zetaris is CEO and co-founder Vinay Samuel, a former enterprise-level technology executive and CEO who saw potential in simplifying data analytics in a rapidly changing environment.
"Seven years ago, I had an idea to analyse data in a totally different way - I wanted to create a data virtualisation solution that massively simplifies and expedites data analysis. I wanted to come up with a solution where you don't have to move data into a centralised data warehouse, cloud or lake for analysis to dramatically save time, cost and complexity while reducing errors," he says.
"In a rare pivot from being an enterprise-level technology executive and CEO, I set up an office in my garage to work on my startup. I discovered a new way to dramatically speed up the time it takes to analyse and extract data insights. As a father with four young children, I showed my wife and she recognised the huge potential and agreed I should turn down the million dollar salary I had on offer and leap into the unknown and launch the business."
Samuel says the company is rapidly looking to expand to other international markets and believes that people are seeing the significant value of data virtualisation and the good it can do at an enterprise level. He says Zetaris solves many pain points involved in the data analysis process, making it easier for all types of customers to use.
"The problem is that businesses have too many data sources and an ever growing data landscape. This makes creating a true, single physical view of data, whether that's in a data warehouse or data lake, impossible. Zetaris enables businesses to analyse any data wherever it is without having to prepare it or store it."
When looking at the company's go-to-market strategy, Samuel says partners play a significant role in helping assist a variety of sectors.
"We have a partner-led strategy and work with resellers, system integrators and alliance partners to bring our capability to enterprises across many market verticals," he says.
"Zetaris is also part of a global alliance with IBM, Tech Mahindra, Deloitte and Ernst - Young."
So what does the future look like when it comes to data analytics? Samuel says it's all about ensuring effective and efficient solutions for all involved by maximising internal insight.
"The ability to know your customers deeply and predict and anticipate market shifts and trends is the edge Australian businesses need to remain competitive and to lead innovation in new products, services and more efficient ways of working.
"The Zetaris Networked Data platform is a significant game changer for organisations to leverage in their fight to survive and thrive and stay ahead of competitors. Our ambition is to make data easy and accessible to everyone - cheaper, easier and faster than ever before."