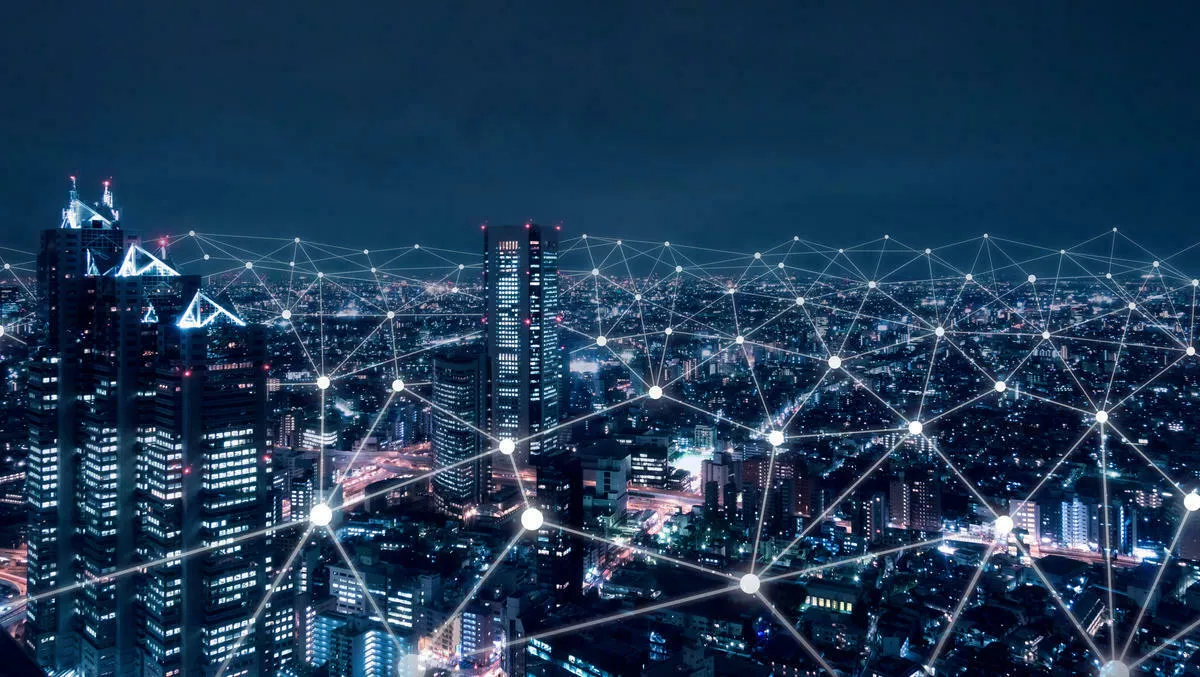 Why SD-WAN and cloud make a powerful combination
Mon, 25th Nov 2019
FYI, this story is more than a year old
Is your enterprise running mission-critical applications in the cloud yet, or some way towards achieving this goal?
As Australian businesses and organisations collectively embrace this modern IT delivery model, optimising the underlying network to ensure the performance and reliability of cloud-delivered applications has become imperative.
Against this backdrop, Software-Defined Wide Area Network (SD-WAN) has significant advantages over traditional Wide Area Networking (WAN).
On one end, conventional WAN is secure and reliable for communications between the data center to remote and branch offices.
However, it is equally inefficient and expensive when the majority of the business applications are moving to the cloud and hence can be in disparate locations to ensure availability.
SD-WAN deployment, in conjunction with a move to the cloud, can result in enhanced quality of service, reliability and monitoring for mission-critical applications when they have to travel across the public Internet.
State of the cloud
Australia's investment in cloud computing is burgeoning, as organisations of all sizes and stripes embrace the everything-as-a-service model with gusto.
More than 40% of local businesses now use public cloud services, up from 31% in 2016, according to research published by the Australian Bureau of Statistics in 2019.
The trend is in line with Gartner's prediction that spending on software-as-a-service (SaaS) will rise from $4 billion this year to $6.7 billion in 2022.
Organisations are not just using cloud-delivered applications, they're using lots of them – an average of 16 apiece, according to a study by BetterCloud.
The rise of SD-WAN
So much new cloud-delivered software – and so fixed bandwidth.
Implementing a stack of SaaS applications, all of which require network resources, can leave companies with an unanticipated capacity problem.
Degrading application performance, courtesy of bandwidth overload, was never part of the game plan and, with SD-WAN, it doesn't have to be.
SD-WAN, in the simplest terms, provides a centralised way to configure and manage your traffic along with a single pane of glass to visualise its performance, in real-time.
One of the key drivers for SD-WAN adoption is that it's agnostic to the underlying physical WAN connections.
Traffic is dynamically monitored and managed across the network, based on business intent.
Being able to prioritise network traffic according to business intent means administrators can direct mission-critical applications onto the high-tech 'autobahn' and route applications which are less 'latency-sensitive' into the 'slow lanes'.
Additionally, real-time visibility into the network allows administrators to remotely monitor and manage traffic performance and bandwidth consumption of different sites; averting collisions and bottlenecks without having a dedicated person on site.
Monitoring and management made easier
An SD-WAN solution may not only be an answer to the network capacity conundrum the cloud revolution has created.
It can also reduce the workload for the network management team and enable administrators to avert issues before they impact on the operations of the enterprise.
SD-WAN solutions can generally be automated; allowing administrators to pre-configure responses to a range of network scenarios and conditions, including congestion, due to heavier than usual traffic, and the failure of specific links within the network.
These responses can be developed and deployed centrally, quickly and easily.
Maximising the benefits of the cloud
As Australian organisations continue their collective embrace of cloud, ensuring their networks have the capacity to cope with the load will continue to be a pressing imperative.
Robust cloud-based communications complemented by SD-WAN optimises the network so your company can fully embrace this modern IT delivery model.
A growing number of Australian organisations are alive to the benefits – more than 50% plan to deploy SD-WAN technology by 2020, according to Frost and Sullivan research – and late adopters may soon find themselves at a disadvantage to their faster-moving competitors.